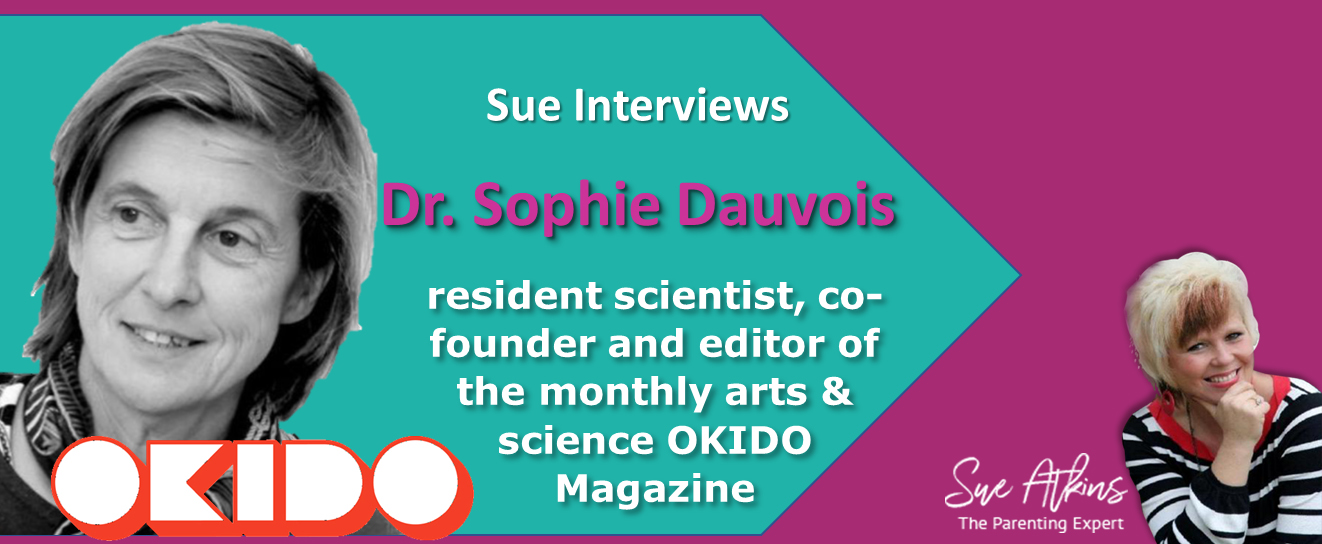 Sue in conversation with Dr. Sophie Dauvois
Sue Atkins, ITV 'This Morning', BBC Radio and Disney Jnr UK's Parenting Expert, has described OKIDO as "a wonderful gift for grandparents & aunts & uncles to give as Christmas presents – it's bursting with activities, fun & learning" and features the magazine on her Sue Atkins Recommends page.
Our Editor and Co-founder, Sophie Dauvois, talks to Sue in her latest episode of The Parenting Show.
Access the full interview here.
Listen to episode 254 of The Parenting Show here.