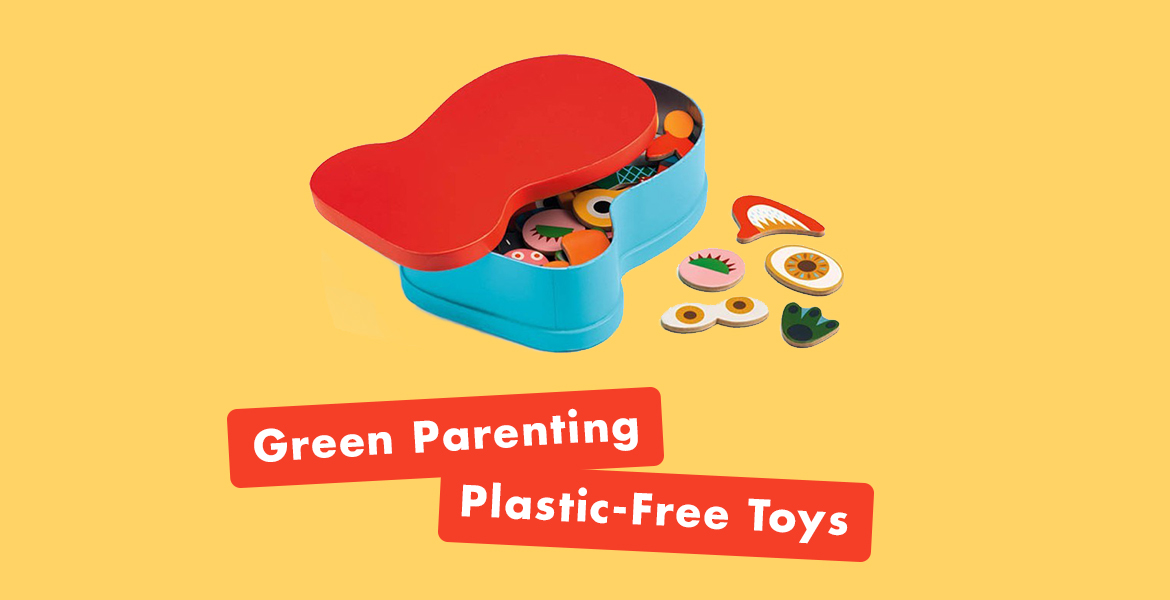 Green Parenting: Plastic Free, Eco Friendly Kids' Toys
Looking to cut down on plastic? Hard when small scientists want toys to play with. Fortunately, sparking a life-long love of art and science doesn't require you to compromise your carbon footprint; in fact, there are lots of toys out there that limit environmental impact. OKIDO aims to inspire and encourage, allowing young children to grow and awaken their creativity while at the same time reducing consumption of plastic.
The Problem with Plastic
Plastic is affecting our lives more than many of us realise. A 2018 study, carried out by Incheon National University in South Korea and published in the journal Environmental Science & Technology, shows that microplastics can now be found in 90 per cent of table salt sold around the world. Of samples collected from 21 countries in Europe, North and South America, Africa, and Asia, only three did not contain traces of microplastic.
What's more, it's estimated that the average adult consumes roughly 2,000 microplastics every year through table salt alone. Considering this is only one aspect of a wider, more publicised problem, there is an urgent need for changing public thinking, attitudes, and beliefs regarding plastics to combat the worst effects of its impact on the environment.
This is where OKIDO is leading the charge; it's just about the only magazine for kids you can eat, with FSC paper and bio-degradable ink made from vegetable oil providing a welcome antidote to the world's plastic problem. OKIDO looks to avoid all single-use plastics in its products, with the  eco friendly kids magazine and all events associated with its name being free of plastic altogether.
Tips for Being a Green Parent
With more and more people becoming environmentally conscious, it's easier than ever nowadays to raise young children while remaining committed to green principles. It's always a good idea to introduce the idea of green living early on, and to choose toys that are both eco-friendly and plastic-free – after all, every small scientist should care about the planet they call home, and what better way to learn than through play?!
Being kind to Mother Nature whilst parenting young children doesn't require any drastic changes; often it's the simplest adjustments to your daily routine that are the most effective. Here are a few environmentally friendly habits to get into at home:
Walking more.Why go by car when you can take your children on a walk to enjoy some fresh air and sunshine? Think of all the healthy vitamin D you'll all be getting; also, consider how much you'll save on fuel (and emissions!) by pulling on your wellies as opposed to starting your engine. Remember: if you're travelling a relatively long way on foot, be sure to carry plenty of water with you in a refillable container rather than stopping for a single-use plastic bottle.
Making smart substitutions. Think about how much you're helping the environment by phasing out single-use plastic bags for reusable totes. The same rule applies to other areas of life as well. For example, locally grown rapeseed oil is cheaper, and is as good for you, as imported olive oil; as such, you should seriously consider using the former in your cooking. Plus, your carbon footprint reduces, which ultimately makes a huge difference.
Choosing your wet wipes wisely. Did you know, many wet wipes are made from plastic resins like polyester, polyethene, and polypropylene? But fear not, there are alternatives out there that are made from renewable plant-based materials; it's just a matter of being mindful about which products you buy.
Eating less processed food. Try batch cooking to cut down on food packaging waste and, therefore, minimise how much plastic your family puts in the bin. It's also much healthier for you too!
Five Eco-Friendly, Plastic-Free Toys Young Children Love
There are a number of eco-friendly, plastic-free toys that will appeal to young children; when it comes to making sure that small scientists are both happy and helping the planet, you'll want to have these playthings in the house:
Sensory tumbling sets
These usually include multiple components to help improve auditory, visual, and textural skills. Toys like these are mostly manufactured using sustainably sourced materials, but you should always double-check to be on the safe side. Our friends over at ThreadBear Designs create beautiful toys – most of which are wooden – designed to stimulate a child's imagination and creative play (just the thing to inspire the next generation of scientists and thinkers).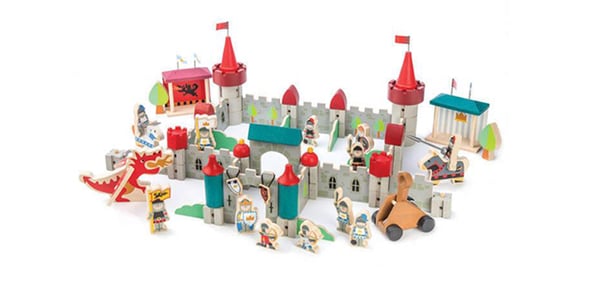 Bright-coloured blocks and shapes
Great for igniting your child's inner creativity. These toys also help to develop hand-eye coordination, counting and motor skills, and shape recognition. Sourced from sustainable wood, they're good for the planet and feature many exciting designs, including fun animals! Check out children's shop Ottie and the Bea, where you'll find (amongst other things) wooden stacking cubes and games from one of our favourite toy makers Djeco.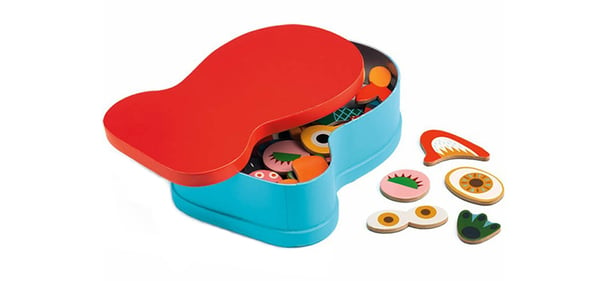 Soft toys
Soft toys such as teddy bears, that can be environmentally friendly. Most makes now use only 100 per cent organic, sustainable cotton, and recycled stuffing. See? Even your children's cuddliest buddies are going green! Young animal lovers will treasure a furry friend from Maileg's range of soft toys. Whether they're fans of the farmyard or the ocean, there's a soft toy to suit small scientists everywhere.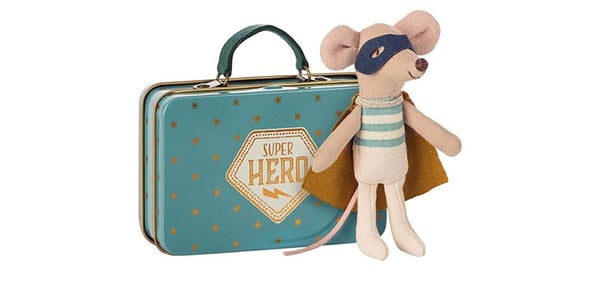 Organic modelling clay
For inspiring the next generation of artists, scientists, and thinkers, use only organic modelling clay. You'll find no perfume or parabens lurking in this kind of product – which is also usually available in a wide range of colours – and you can definitely encourage the construction of flowers, plants, and other green-themed models. Conscious Craft have a great range of organic play dough.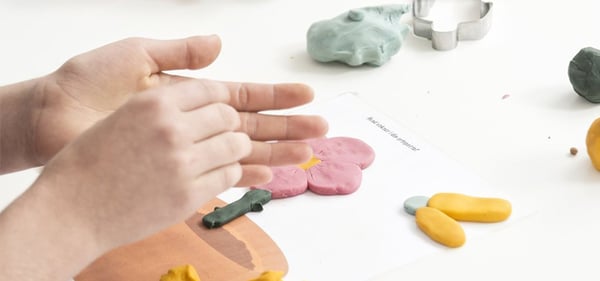 Puzzles
When exploring the adventurous side of science, you can't go wrong with puzzles. There are plenty of plastic-free puzzles out there for all small scientists to enjoy, so make sure you choose the ones that best suit your child's interests. You'll find plenty of wooden games and puzzles over at Londji – take a look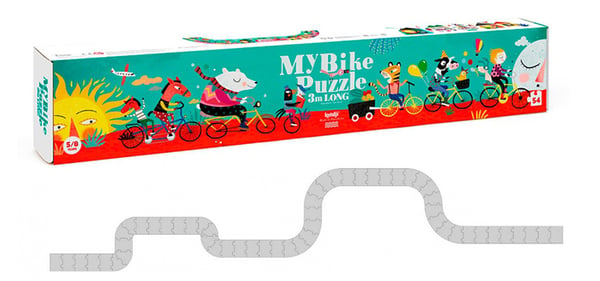 Whether you're doing your bit or going plastic-free with the whole family, eco-friendly toys are a step in the right direction when it comes to green parenting. Giving your child the understanding they need to appreciate and look after our planet is important for everyone, regardless of age. OKIDO hopes to set a positive example for families everywhere as far as being eco-friendly is concerned. And with so many plastic-free toys available, young Messy fans can extend their creativity and make the world a better place!
For a monthly dose of eco-friendly, plastic-free learning fun, why not look into an OKIDO magazine subscription for kids.