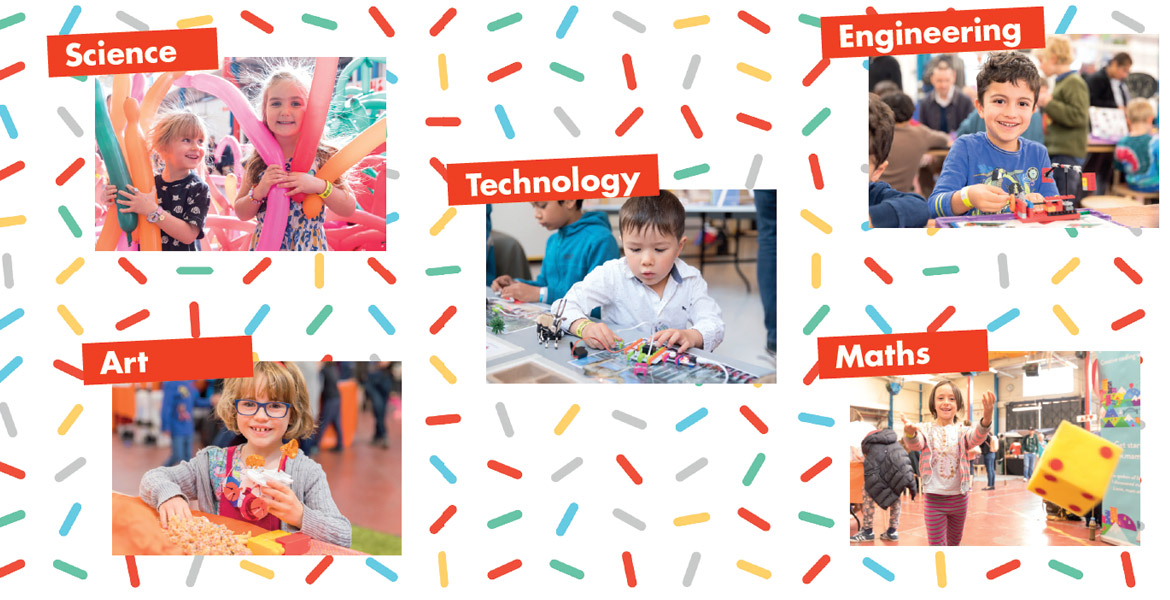 What is it?
Following the huge success of last year's sell out Lab Live: Why oh Why?, OKIDO and the Institute of Imagination have teamed up again to continue their mission of inspiring the next generation of innovators, scientists and makers. Have you ever designed a space robot? explored an exoplanet? or wondered what nature looks like up close? From space exploration to LEGO coding, there's something for all the family to enjoy across 12 engaging activities.
This Lab Live will inspire the next generation of innovators, scientists, makers and inventors by testing their curiosity, exploring new worlds and seeking out new ideas.
Have you ever wondered how we explore space? what nature looks like up close? Or how others feel and experience emotions?
We'll have 12 in-depth, hands-on activities from iOi, OKIDO and amazing partners including LEGO coding, building and design challenges, microscopic art activities and more.
Which activities will there be?
We'll be announcing activities over the next few weeks, here's a few highlights to get you…curious!
Add to a Space Zoo with LEGO WeDo
Our planet is full of curious creatures. But what might life look like on other planets? Invent, design, build and code a Martian animal with LEGO Education WeDo kits.
ZoomArt
Get hands-on with a digital microscope to explore how things look up close. Your hair, your skin, a toy, fabric – you can explore the patterns, similarities and secrets everyday objects hold. Get inspired by these natural patterns to create artworks inspired by these micro-worlds.
The Firebird Lab
Experience the iOi's cultural residency, with movement and music workshops from Bittersuite, the multi-sensory music practitioners. The Firebird Lab is all about exploring and understanding the feelings of others, through sounds, taste, texture and more. Curiouser and curiouser!
Build a Giant Marble Run
Create a collaborative marble run and see how long you can keep the ball rolling.
Where can I get tickets?
Get your tickets here via the institute of imagination
Was it fun last year?
Check out the photos below !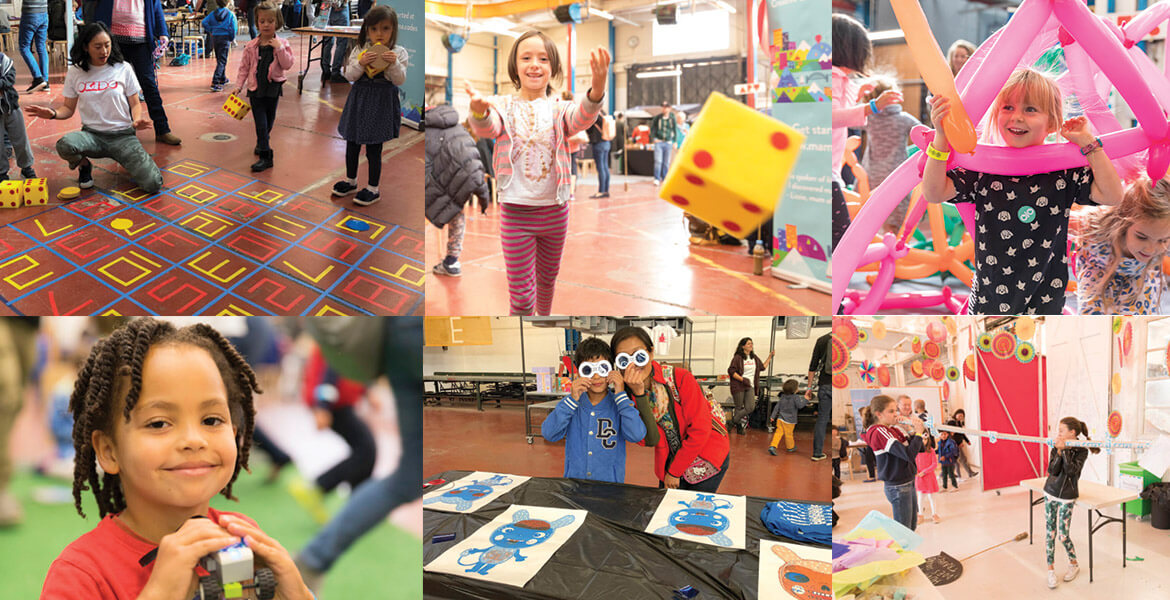 ---
Sign up to our Newsletter