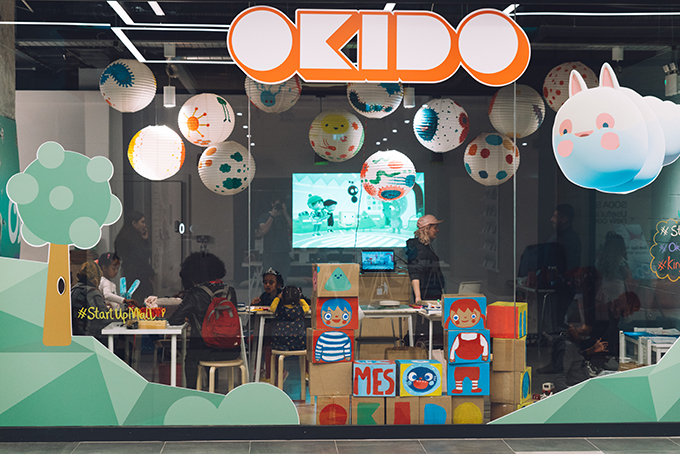 We have opened THE WORLD OF OKIDO, a pop-up shop and workshop zone, at Kings Mall in Hammersmith. THE WORLD OF OKIDO is fast becoming a hub of STEAM learning for children of all ages! To celebrate we have invited partners in our mission to advance STEAM learning for children for a summer take over! Different partners will offer creative and engaging specialised workshops, each for just £5 a ticket.
The Crafty Robot: Saturday 20th July
Get crafty and creative with The Crafty Robot! Build your own moving robot out of craft materials and a reusable, rechargeable Fizzbit or build an app-controlled robot out of potatoes (and other vegetables) with the reusable parts from their Smartibot kit. Learn to design through experimentation and iteration and get hands-on with real engineering principles.
AugmentifyIt: Tuesday 23rd – Sunday 28th July
Immerse yourself in the combined worlds of physical and digital play, making your own AugmentifyIt bookmarks and postcards using specially created, multi-award-winning Augmentified educational STEAM tech. Themes are nature, creepy crawlies and space!
Workshop times: 10:30, 12, 2:30, 4
Where and When to find us
We are open Tuesdays to Saturdays (closed Mondays) from 9.30 to 6.00 and Sunday from 10.30 to 5.00.
King Street Mall,
King St,
Hammersmith,
London,
W6 9HW