This page is dedicated to our OKIDO community and reviews!
We love receiving pictures, quotes, artwork and reviews from our budding young scientists and their families from all around the world.
So, please keep sending them in to info@okido.com and we'll showcase as many as possible.
BALA-BALA-BOOM-BOOM!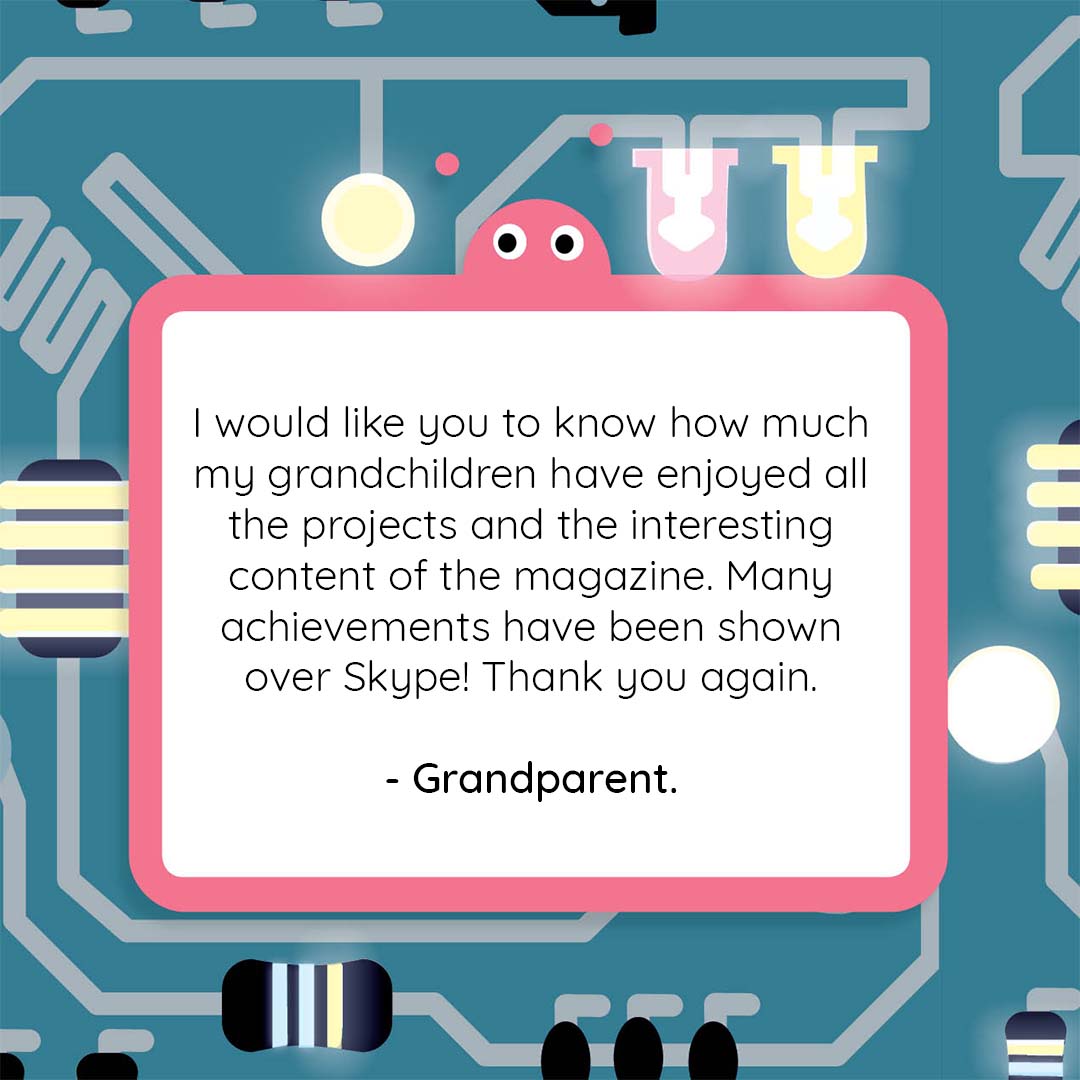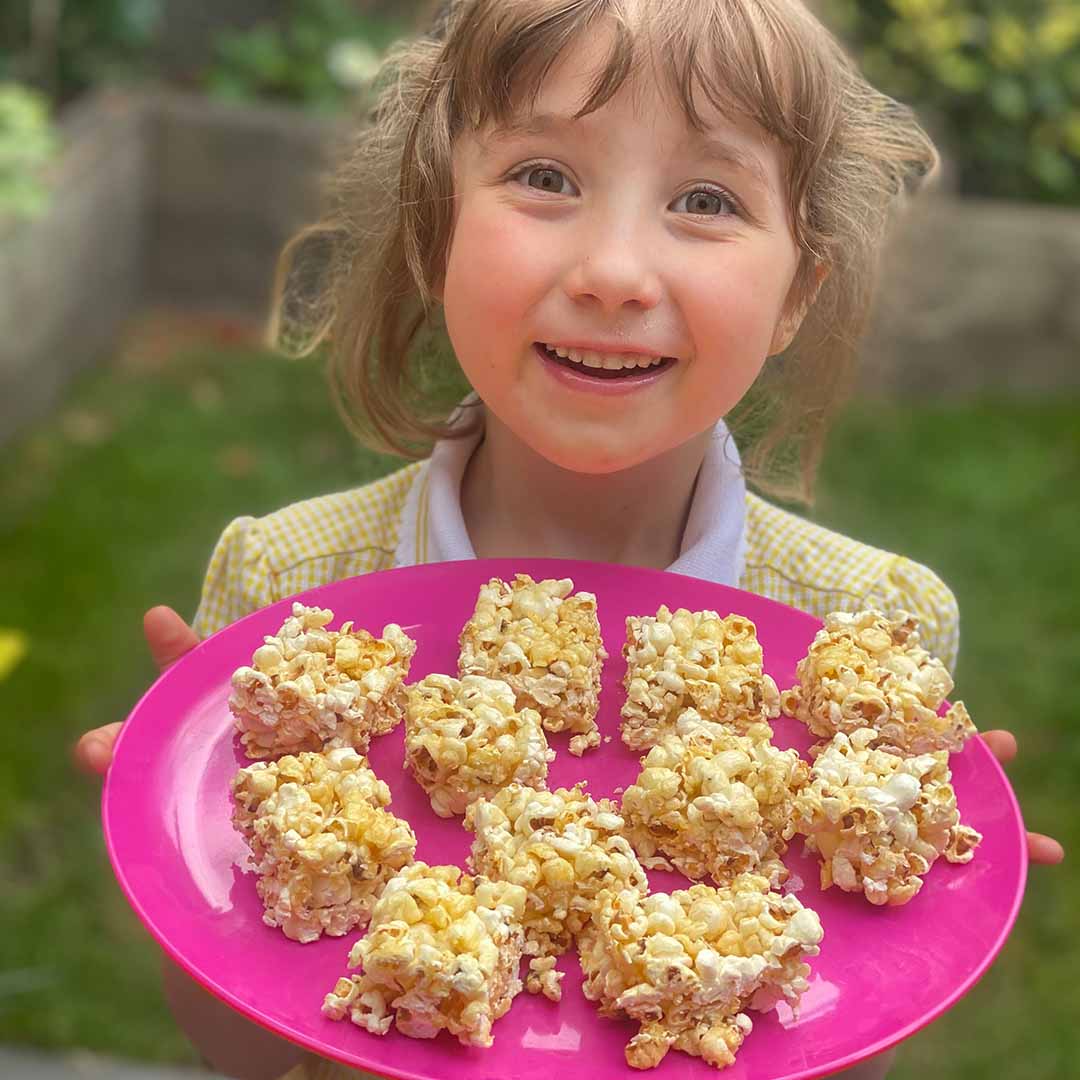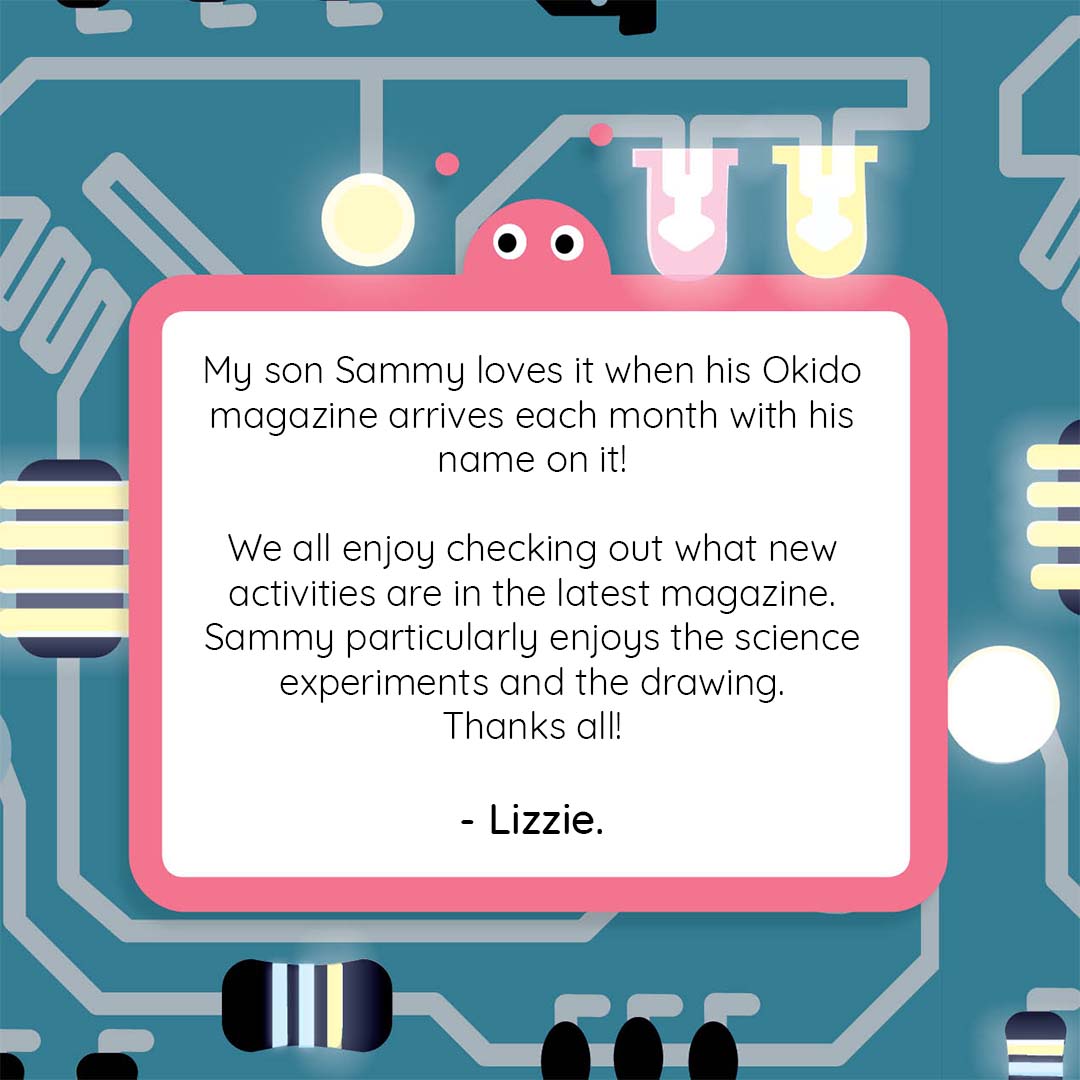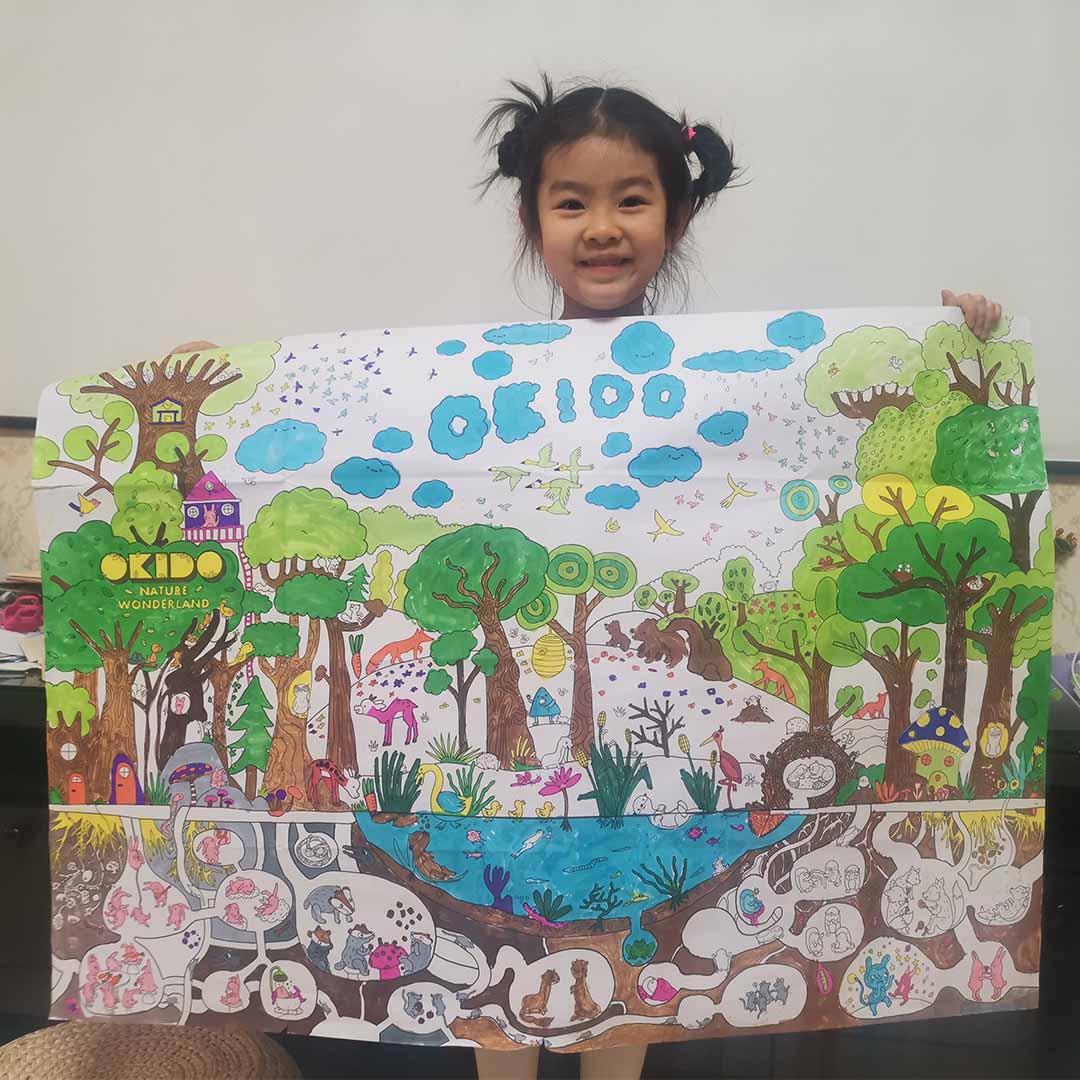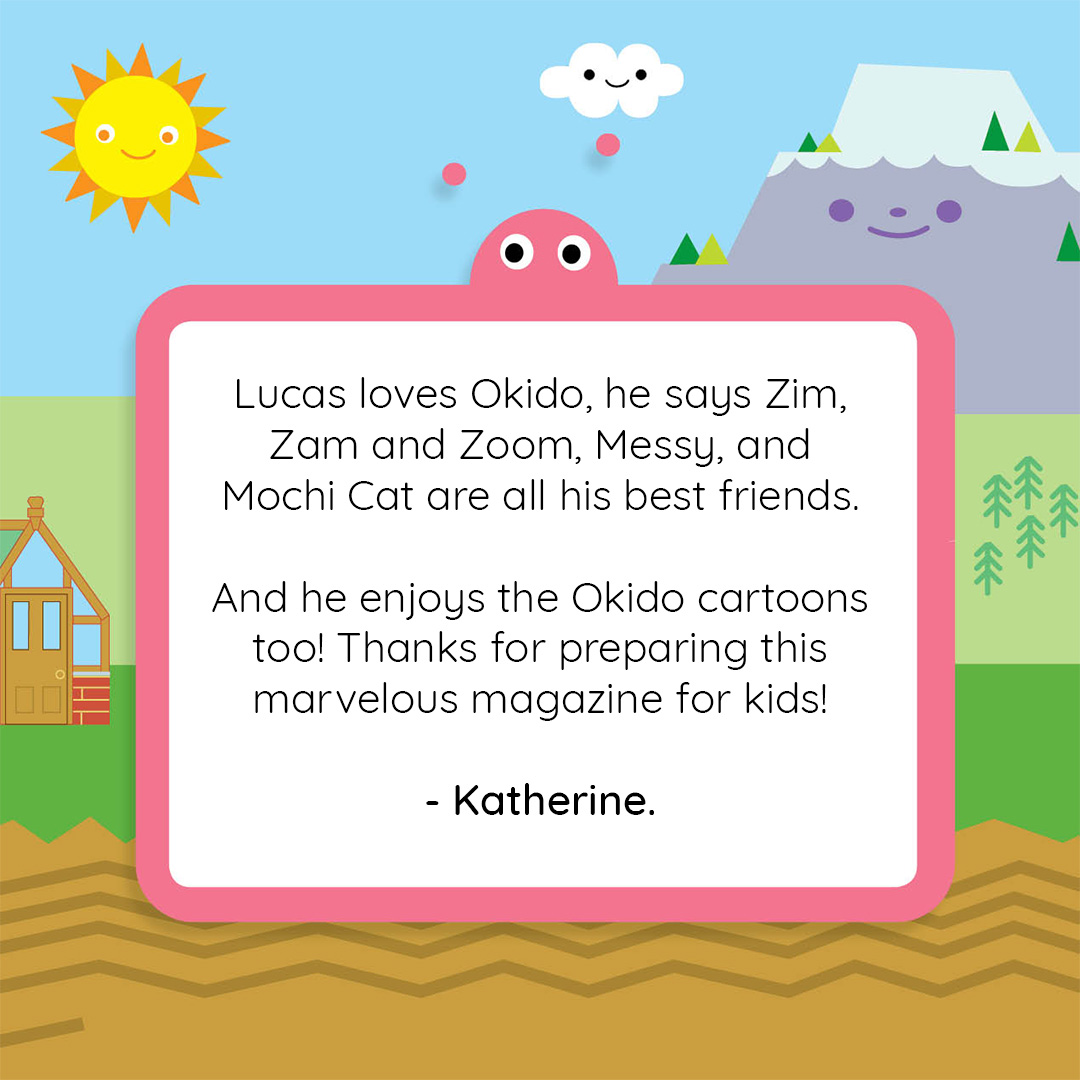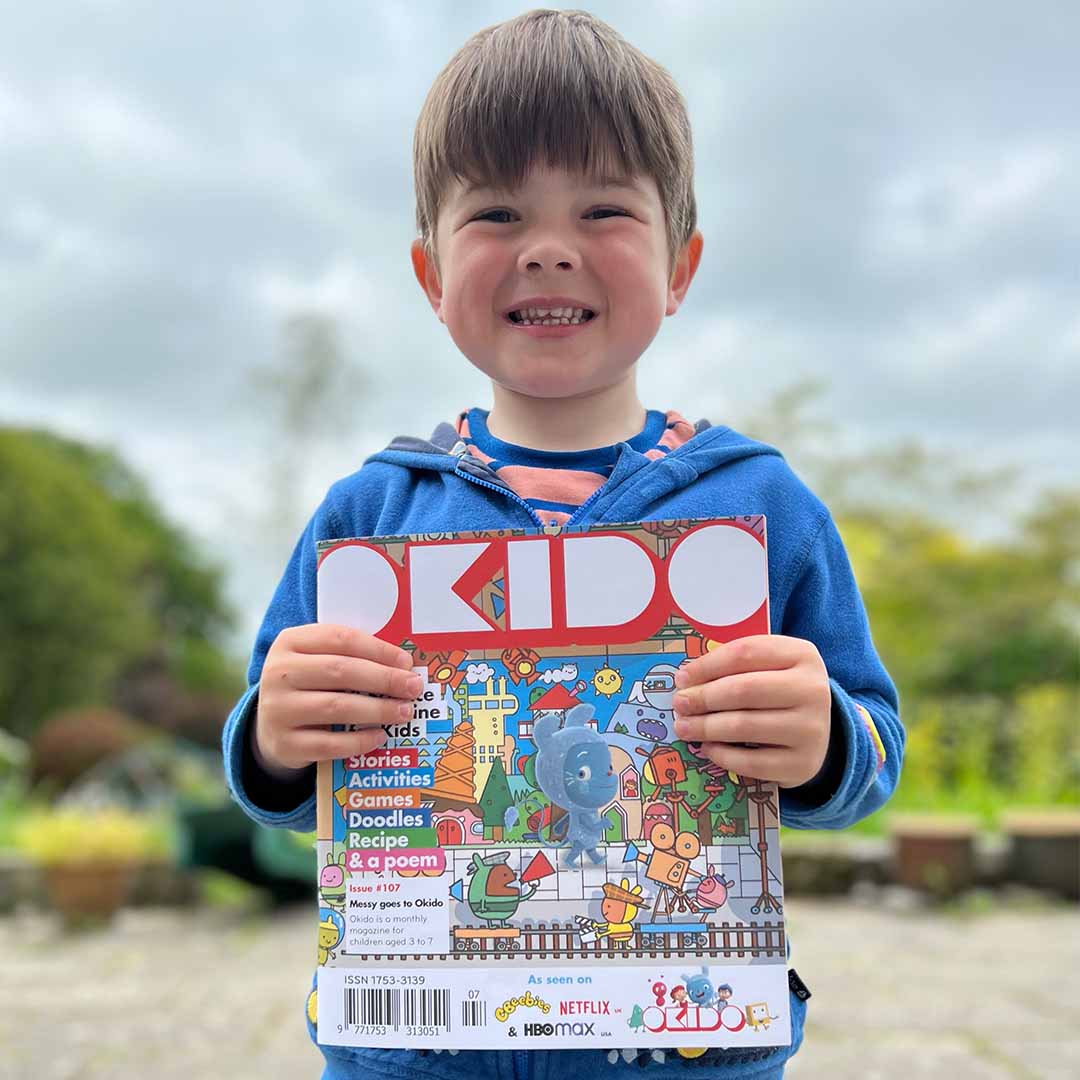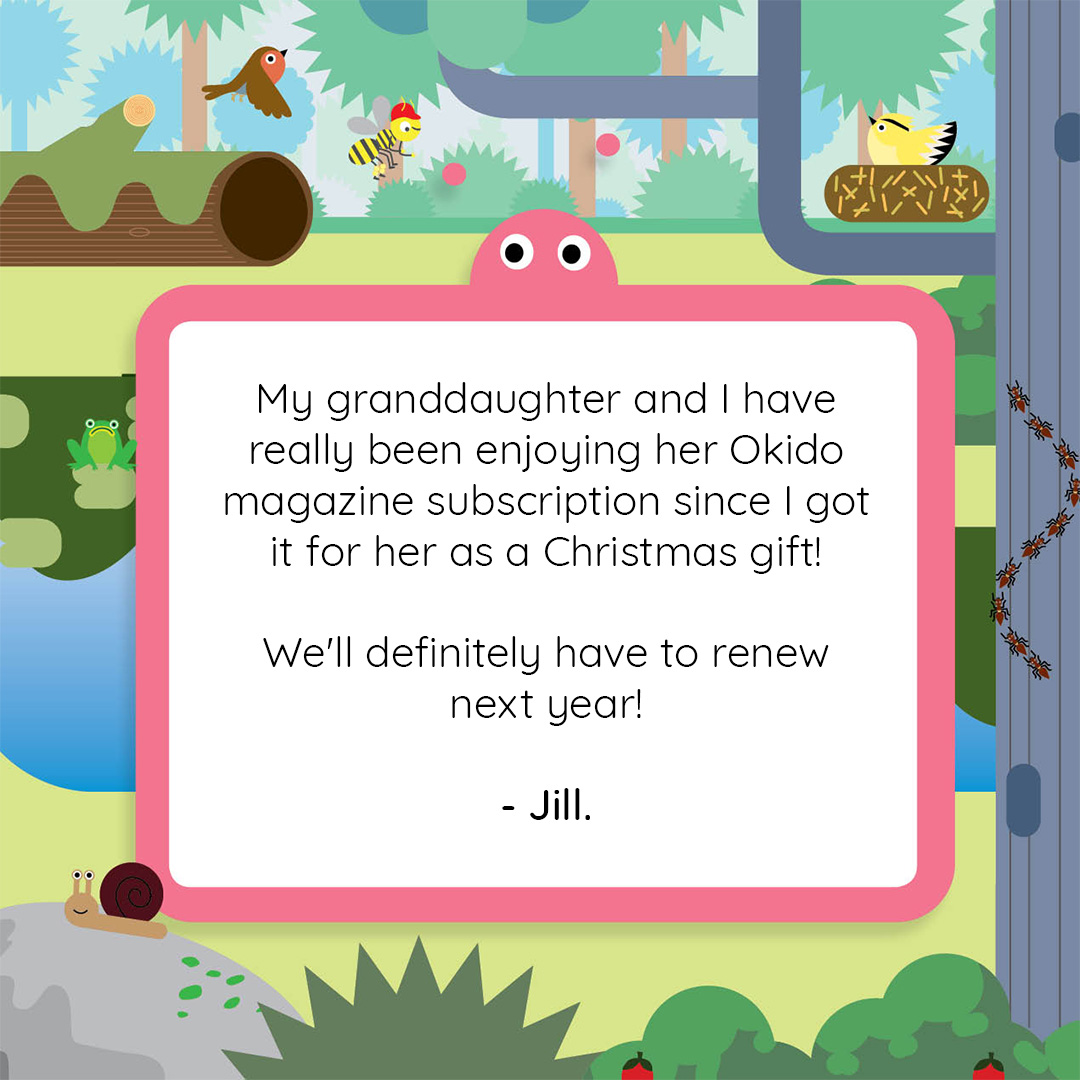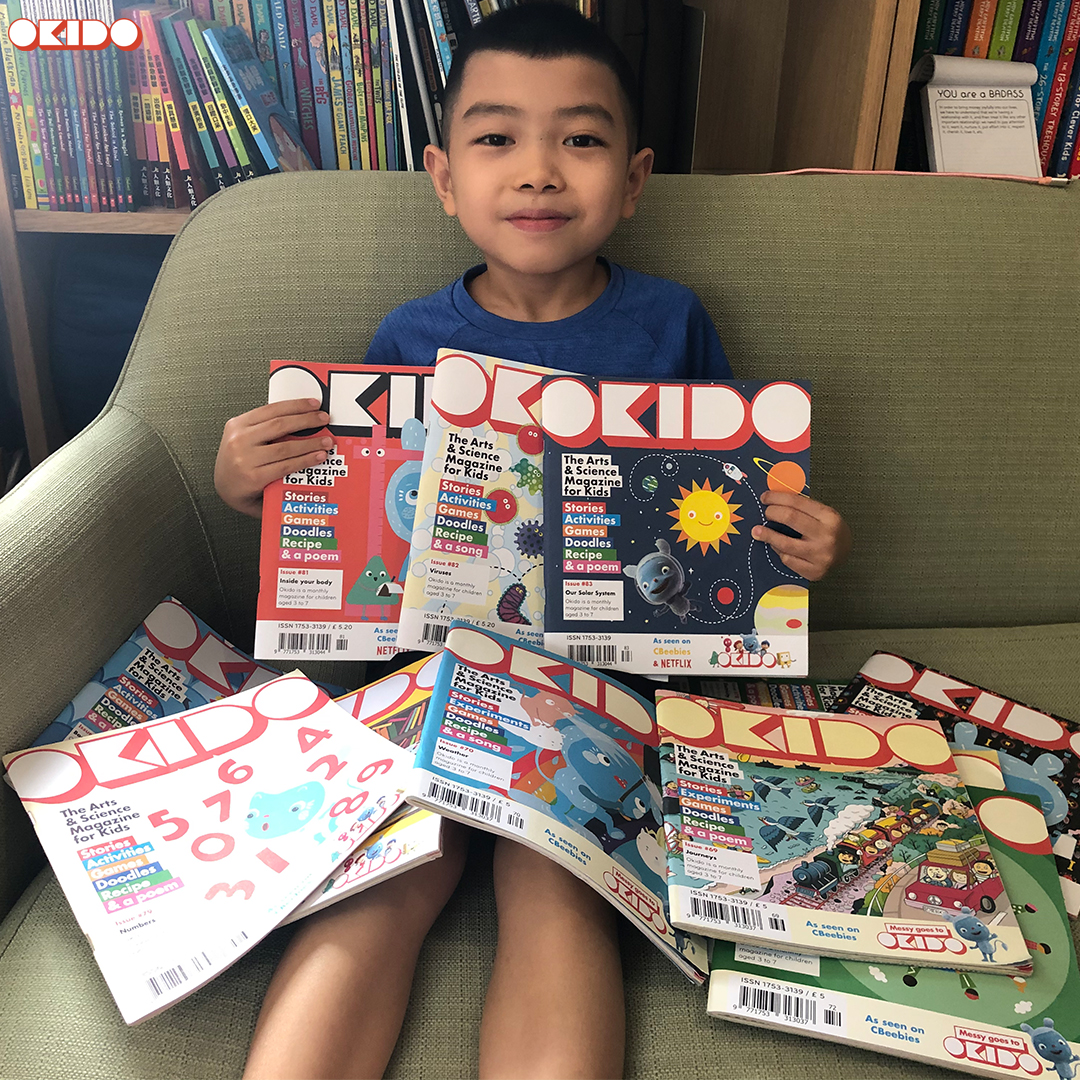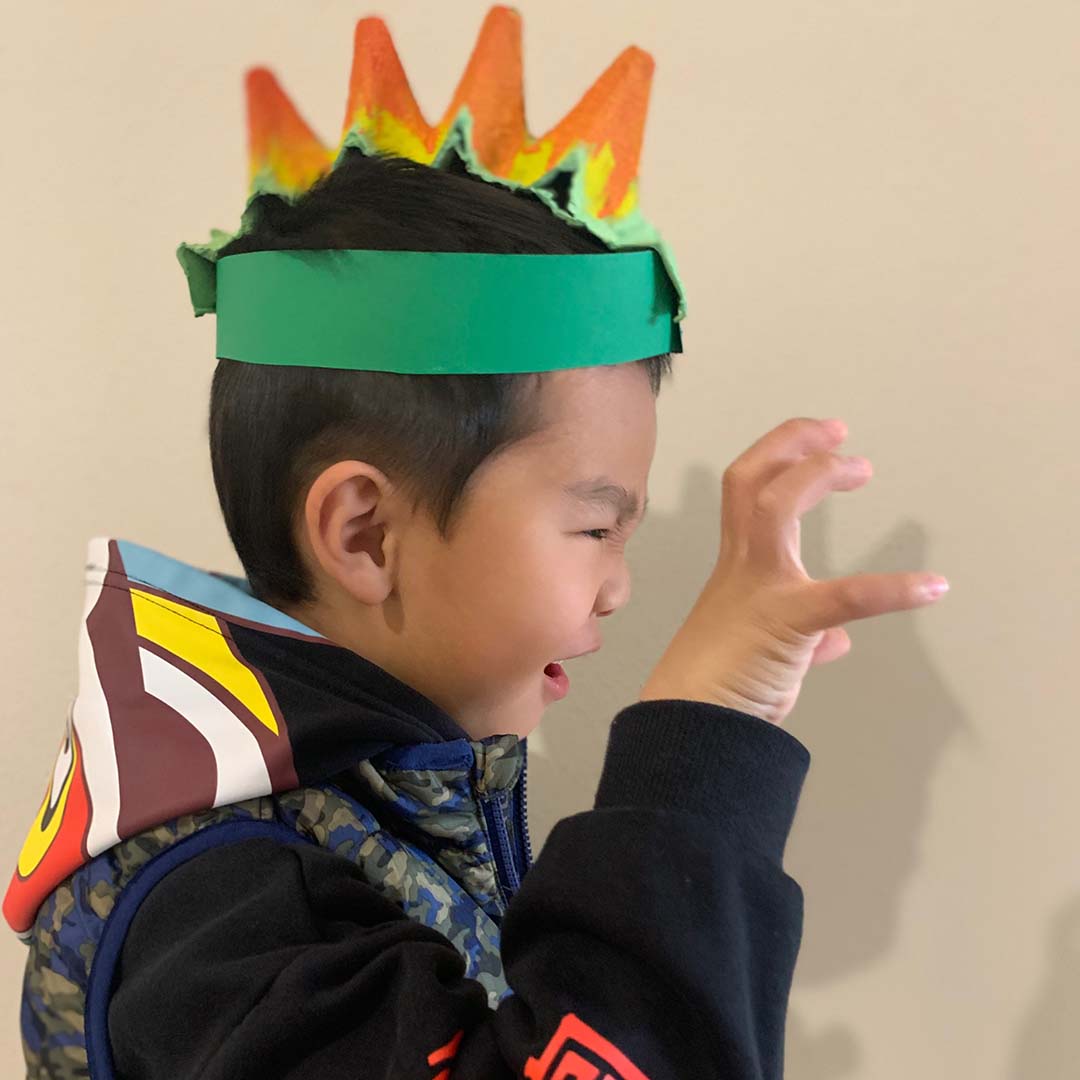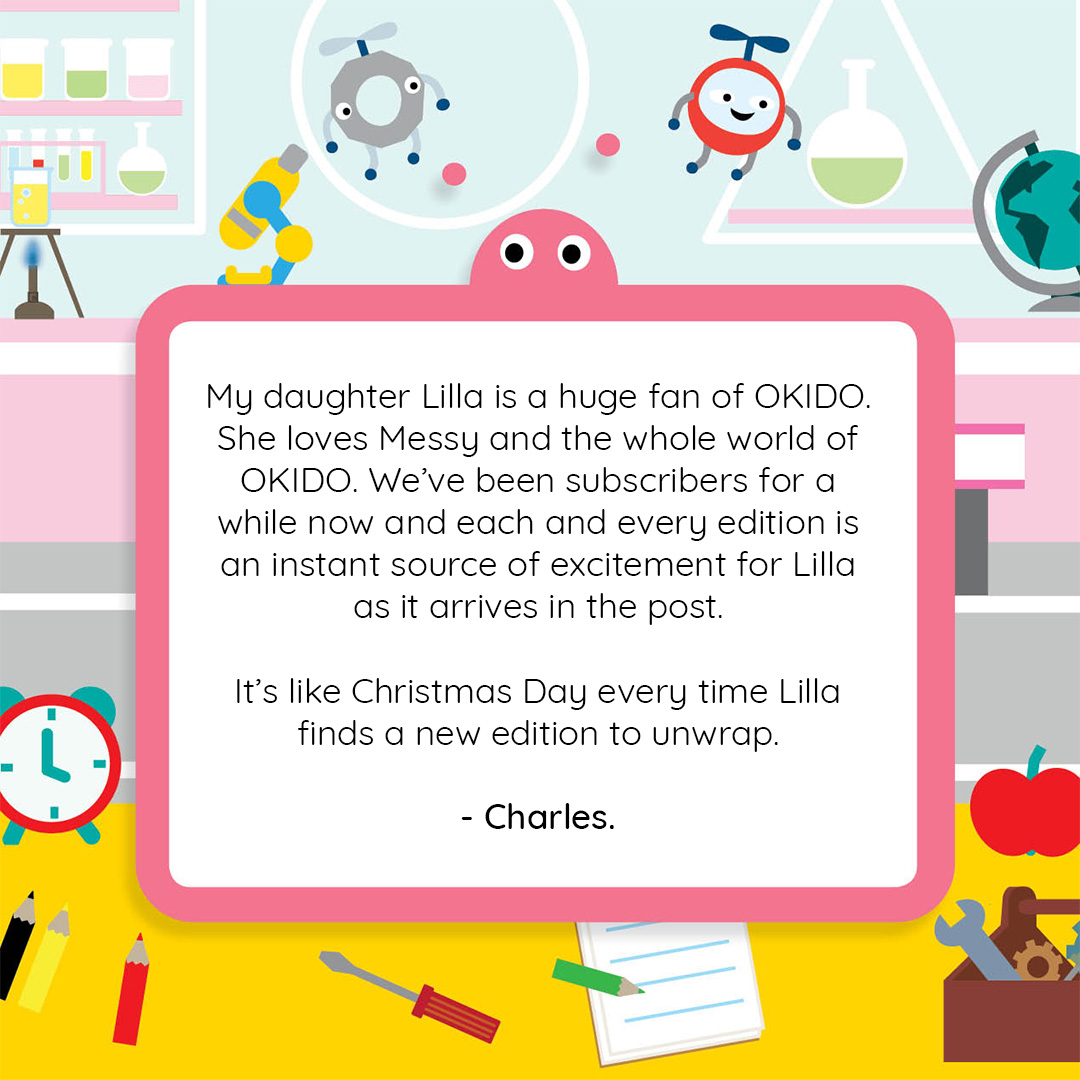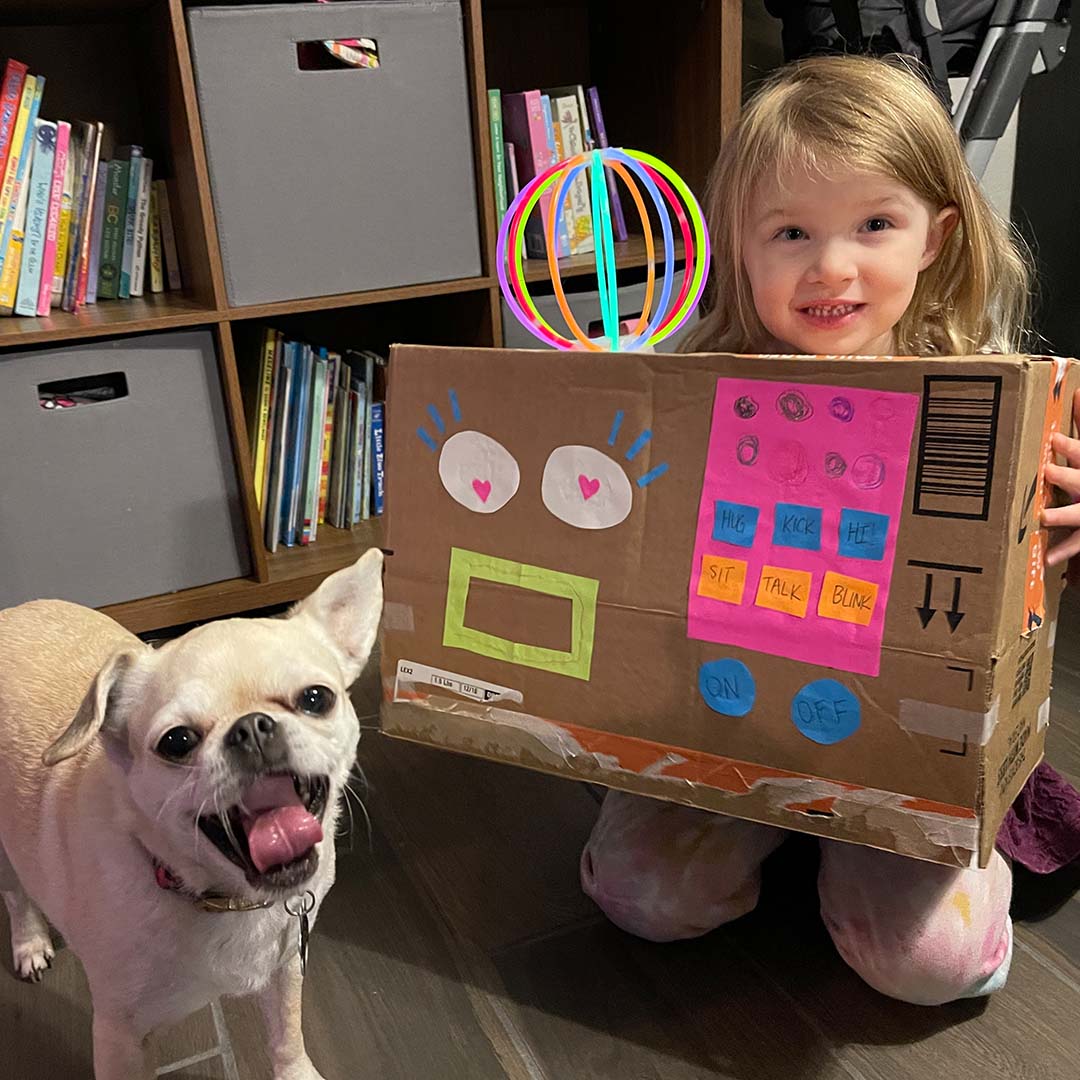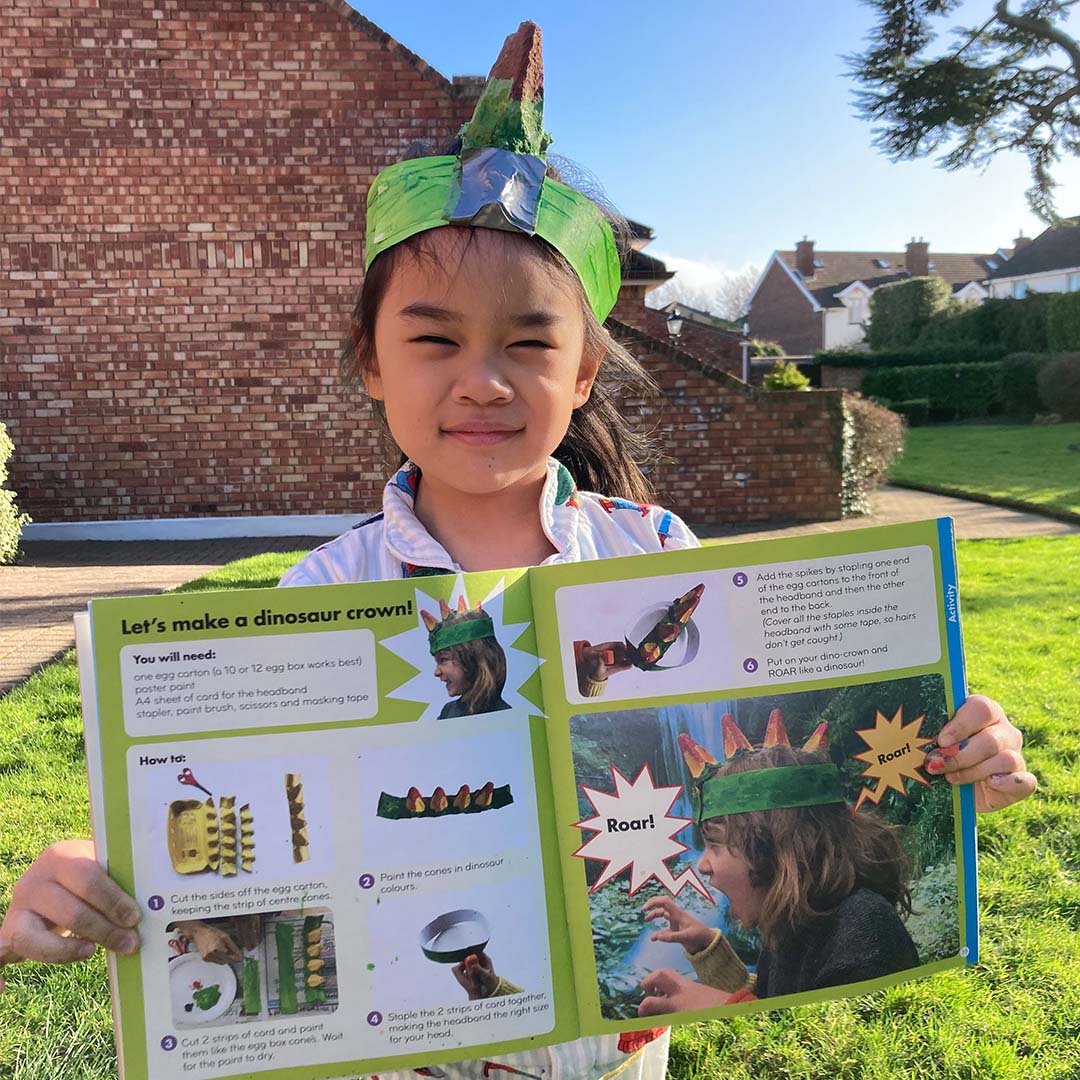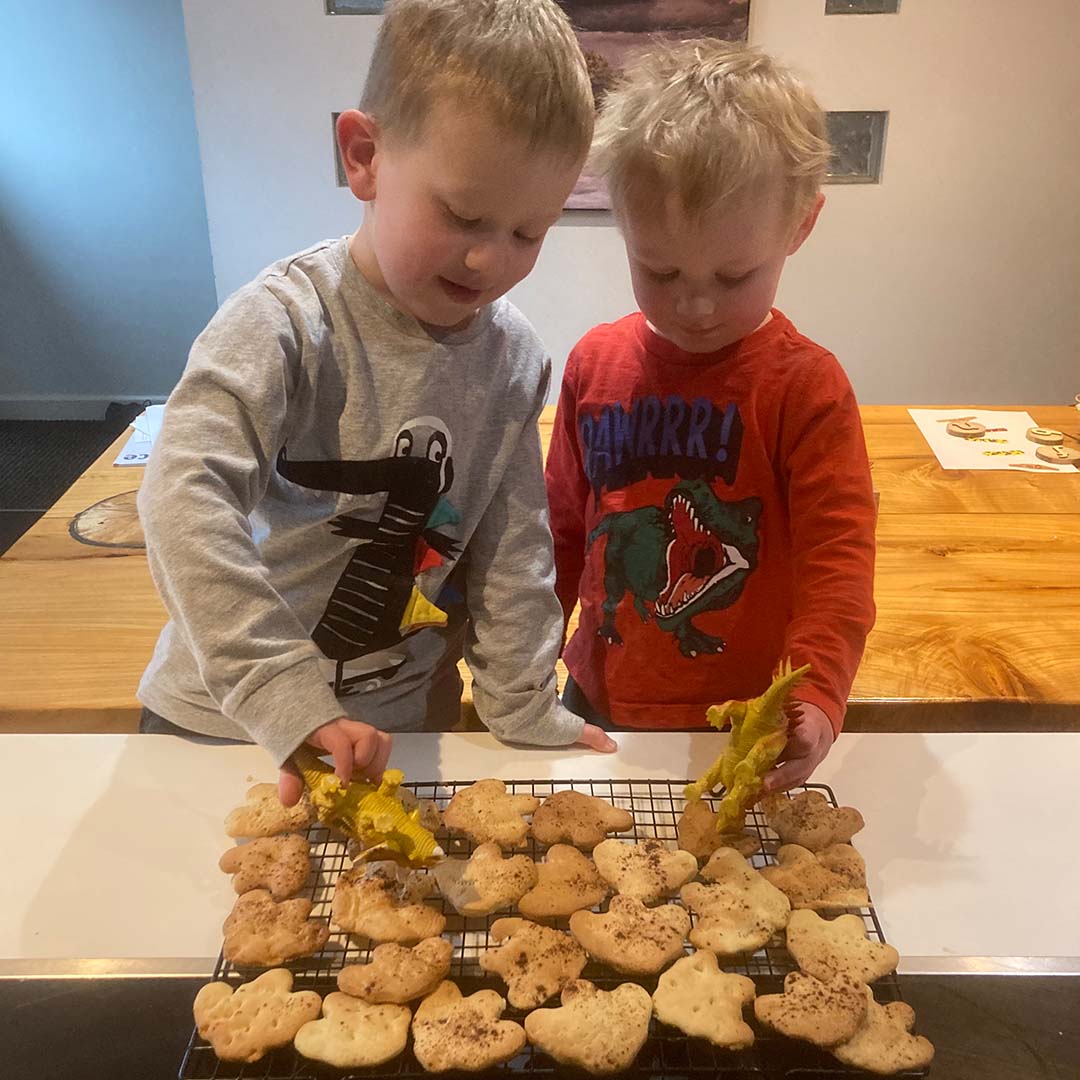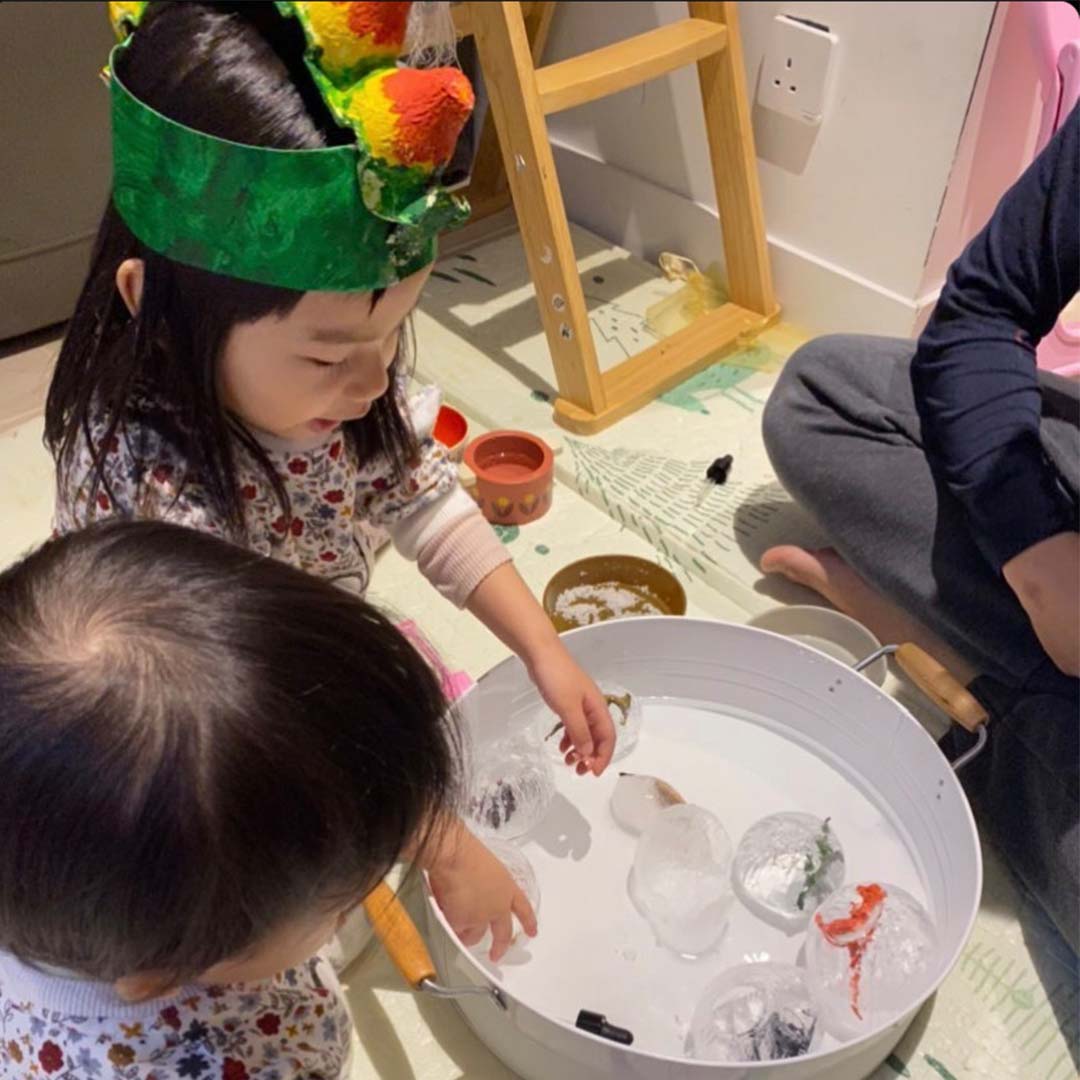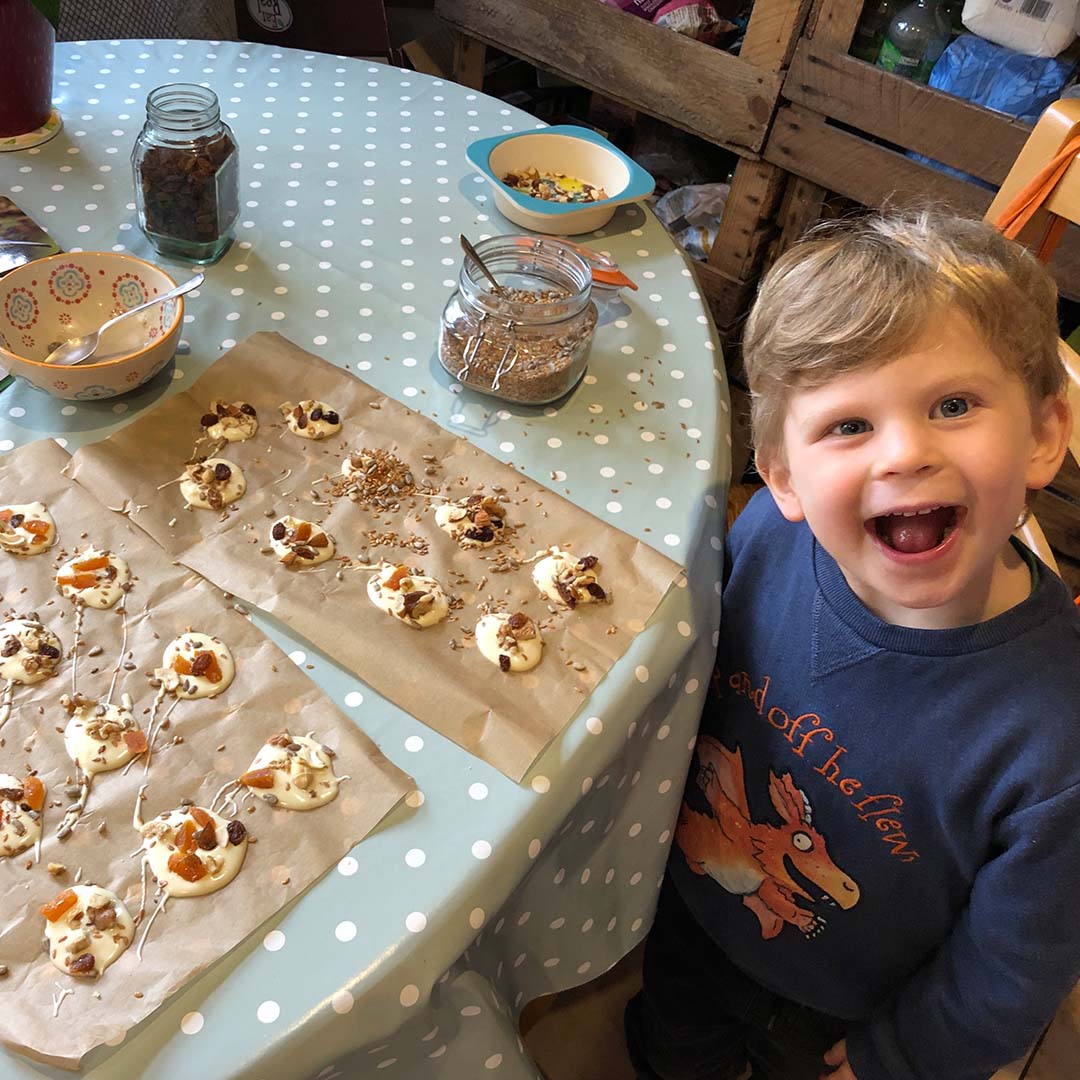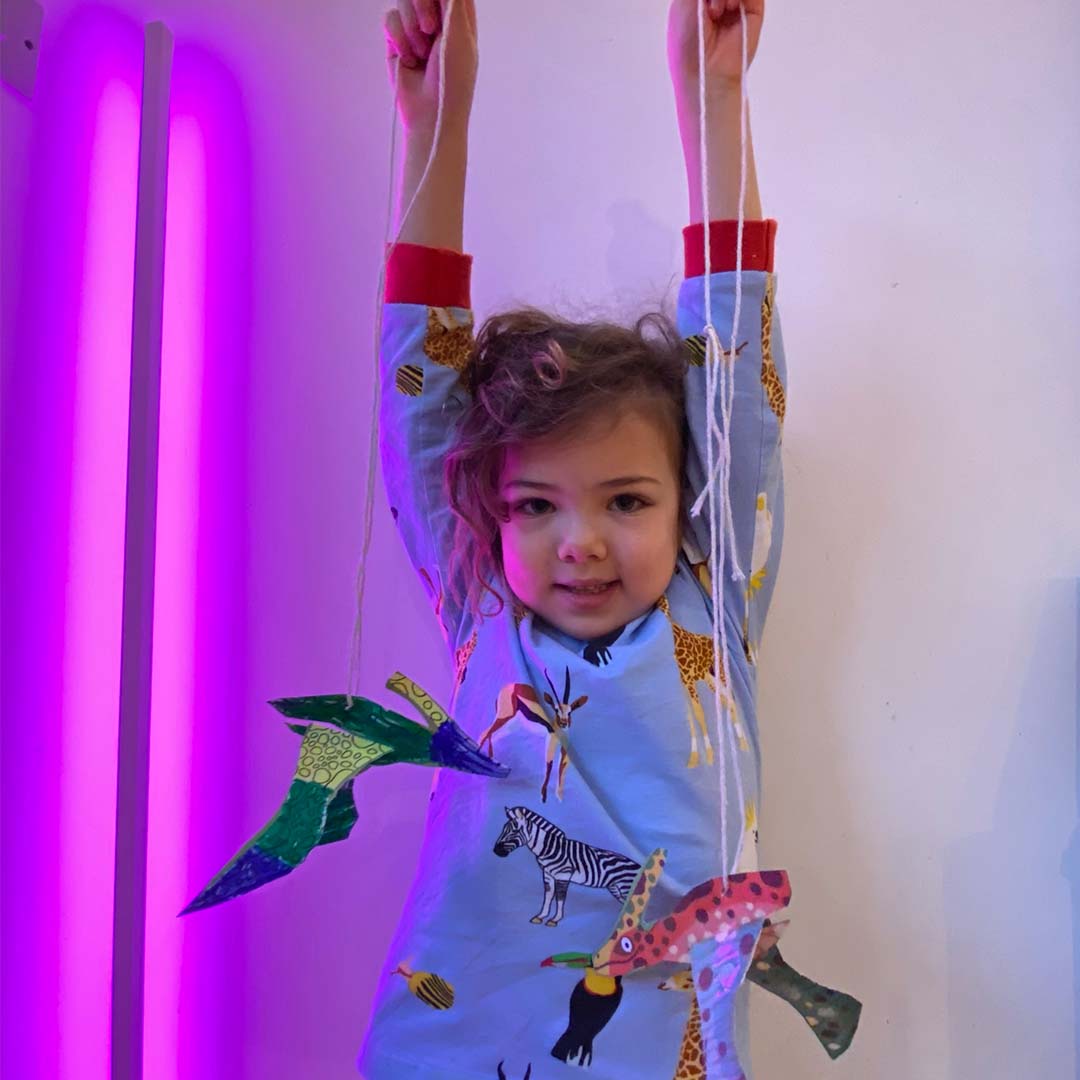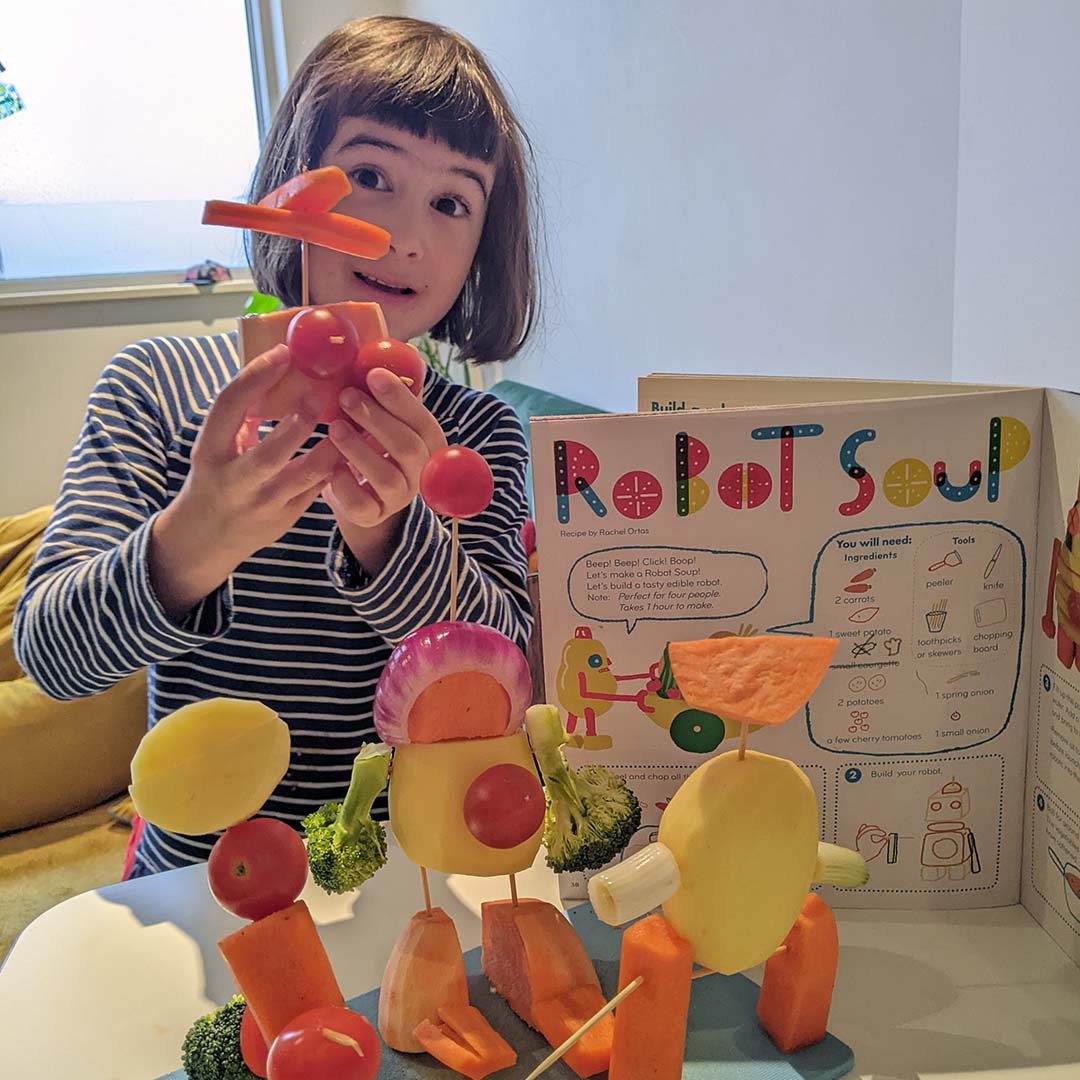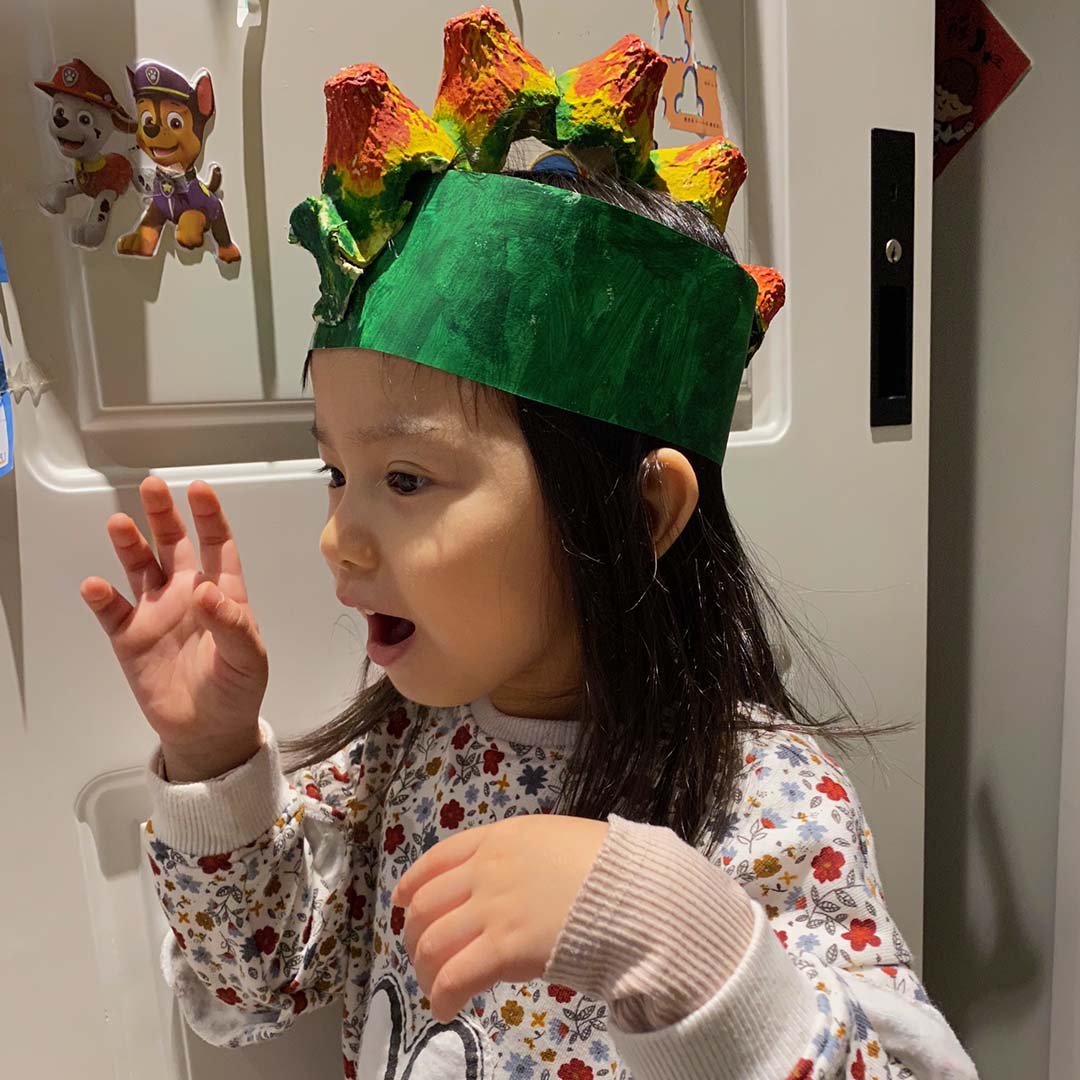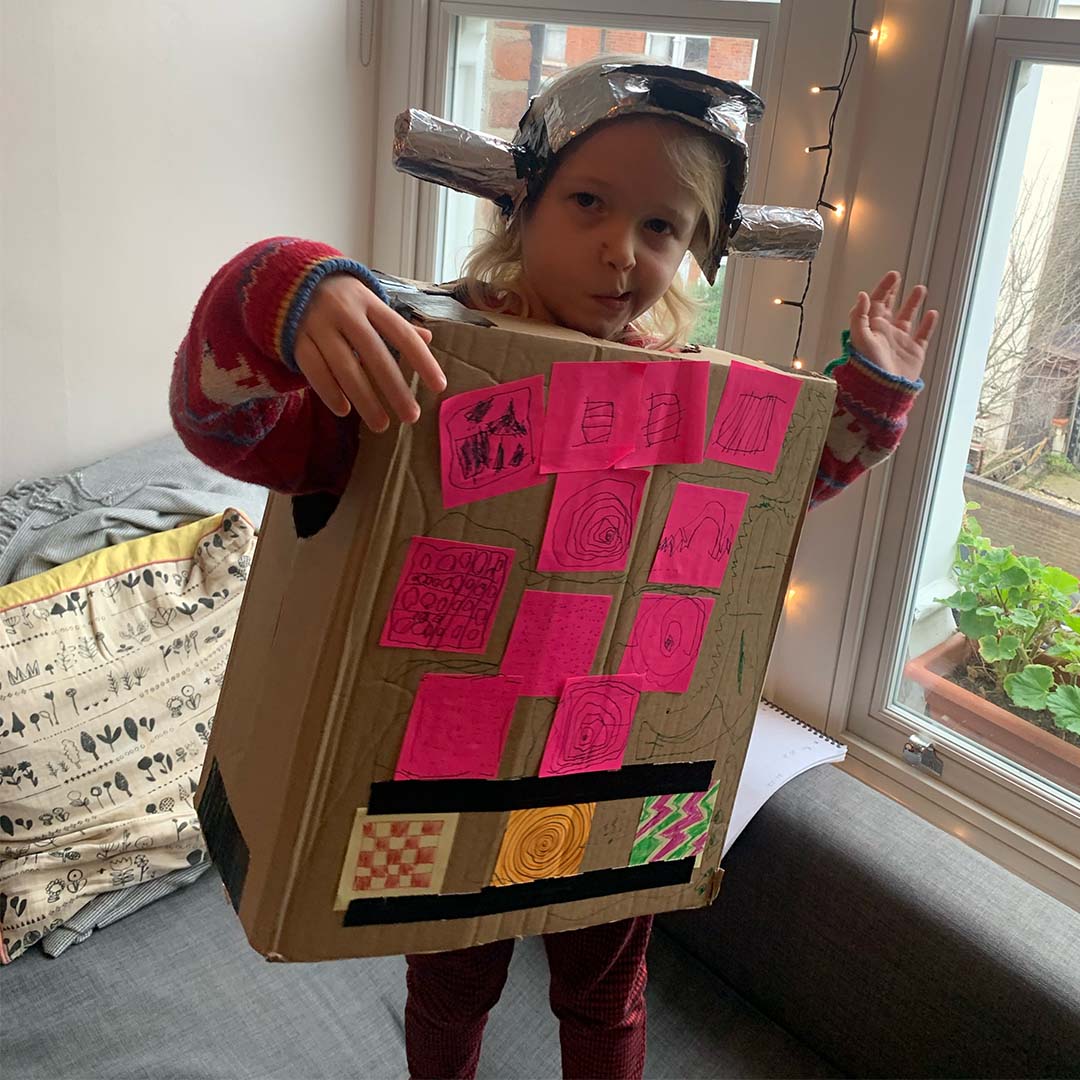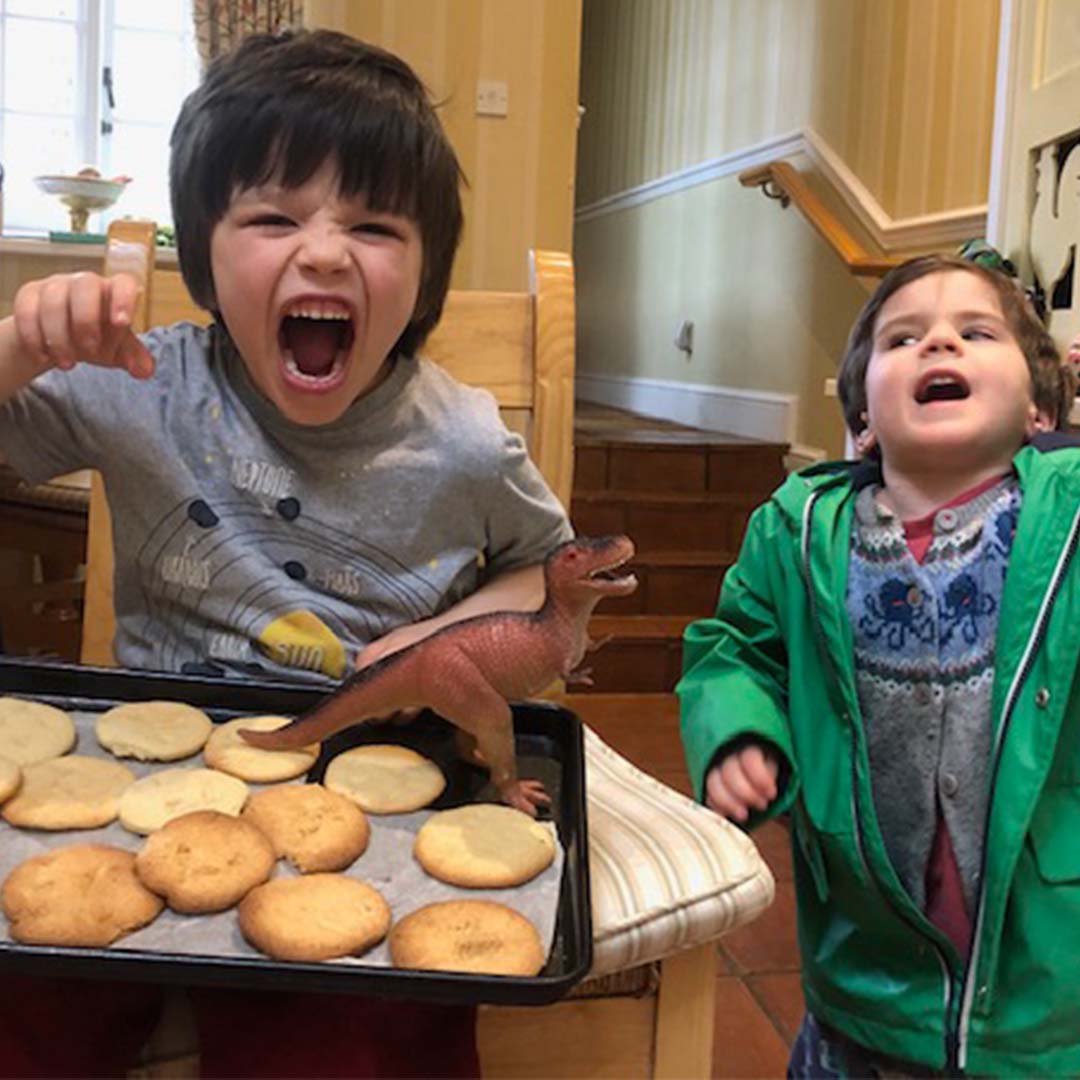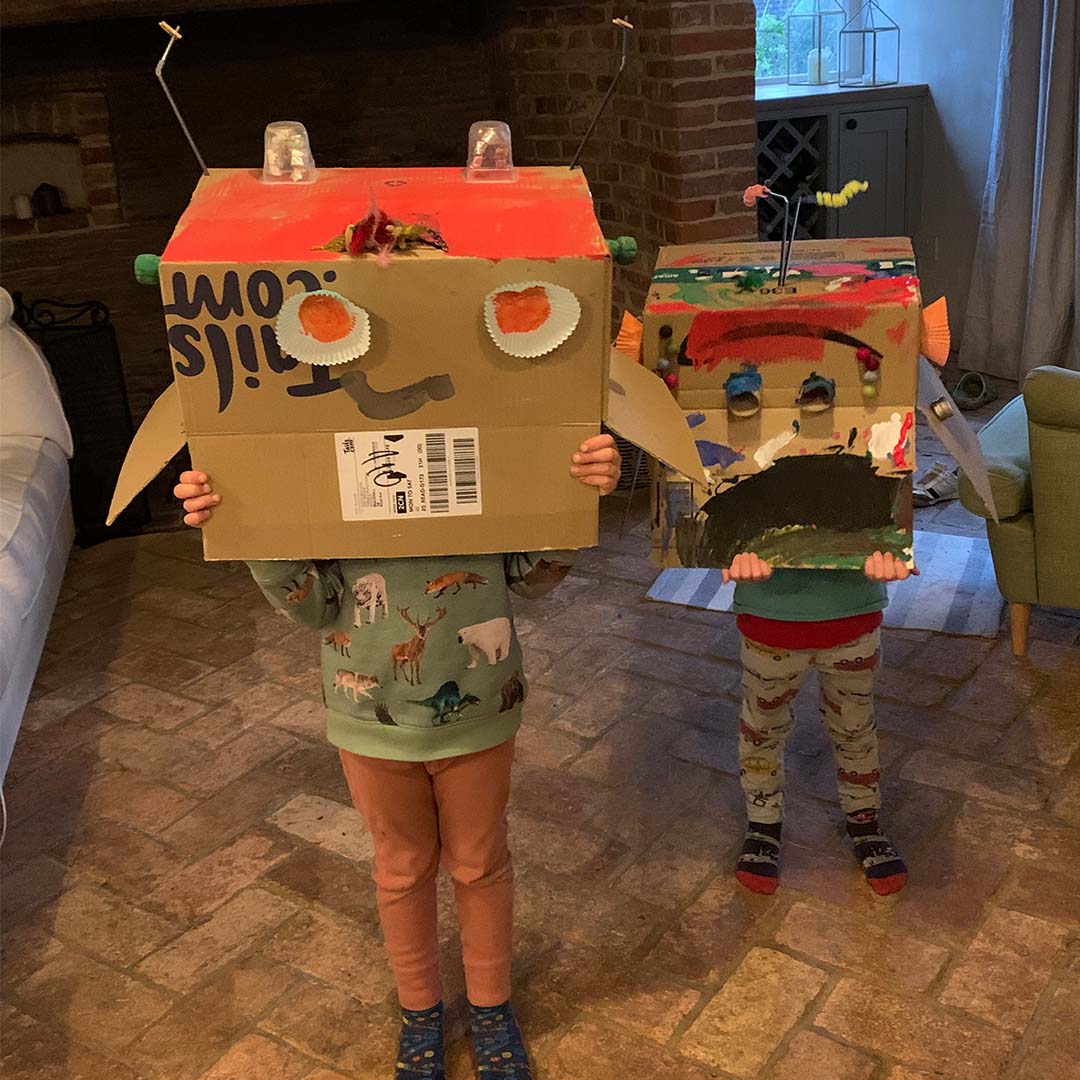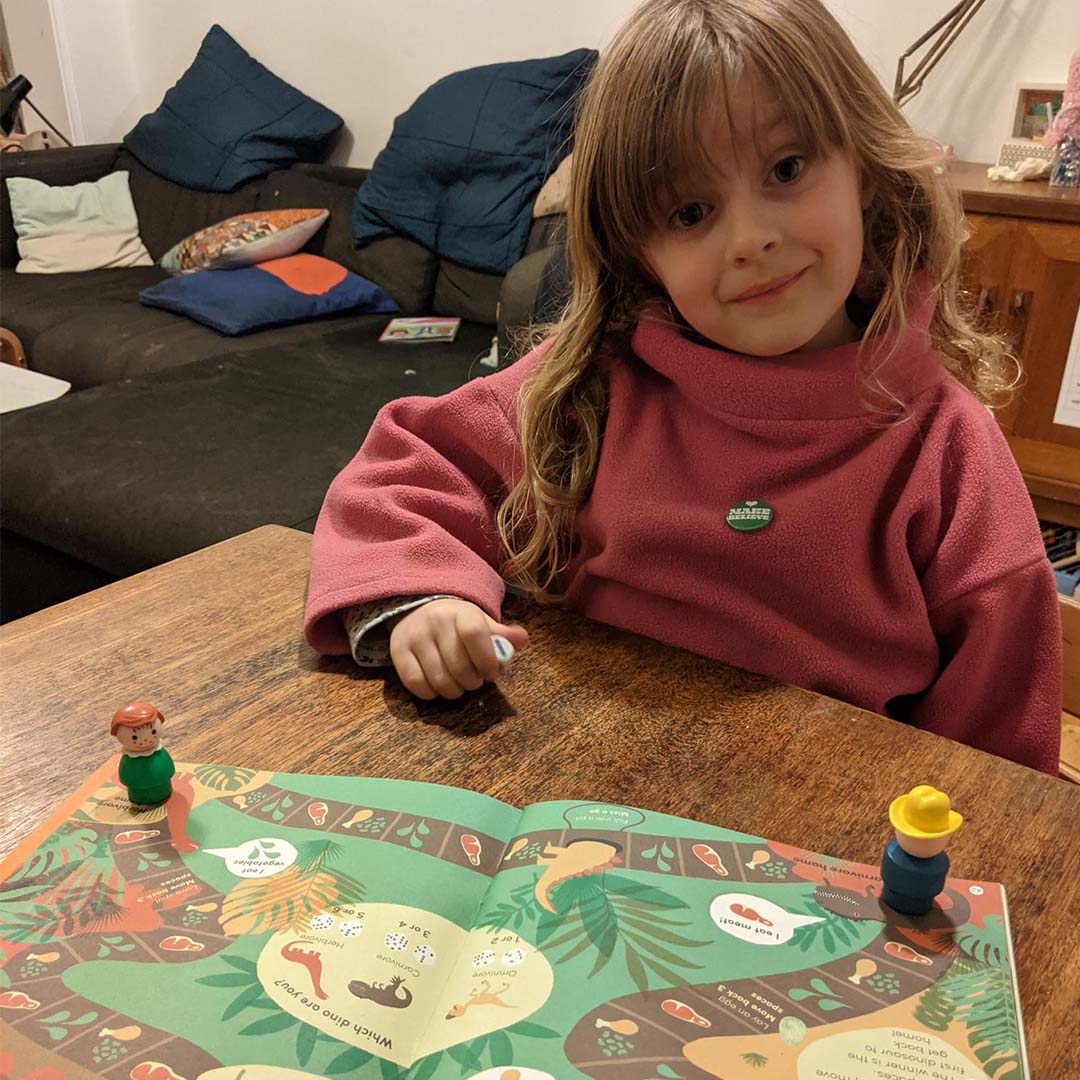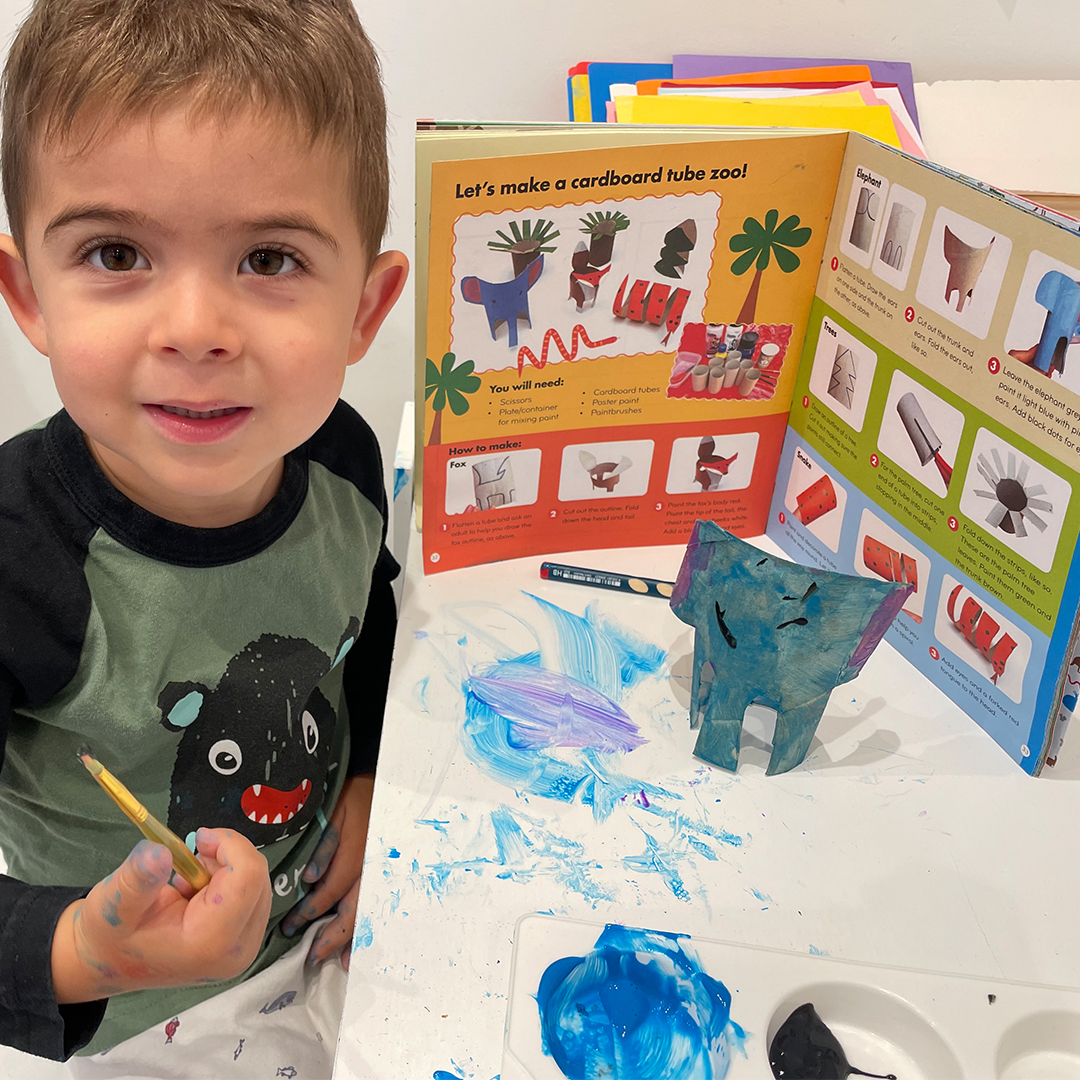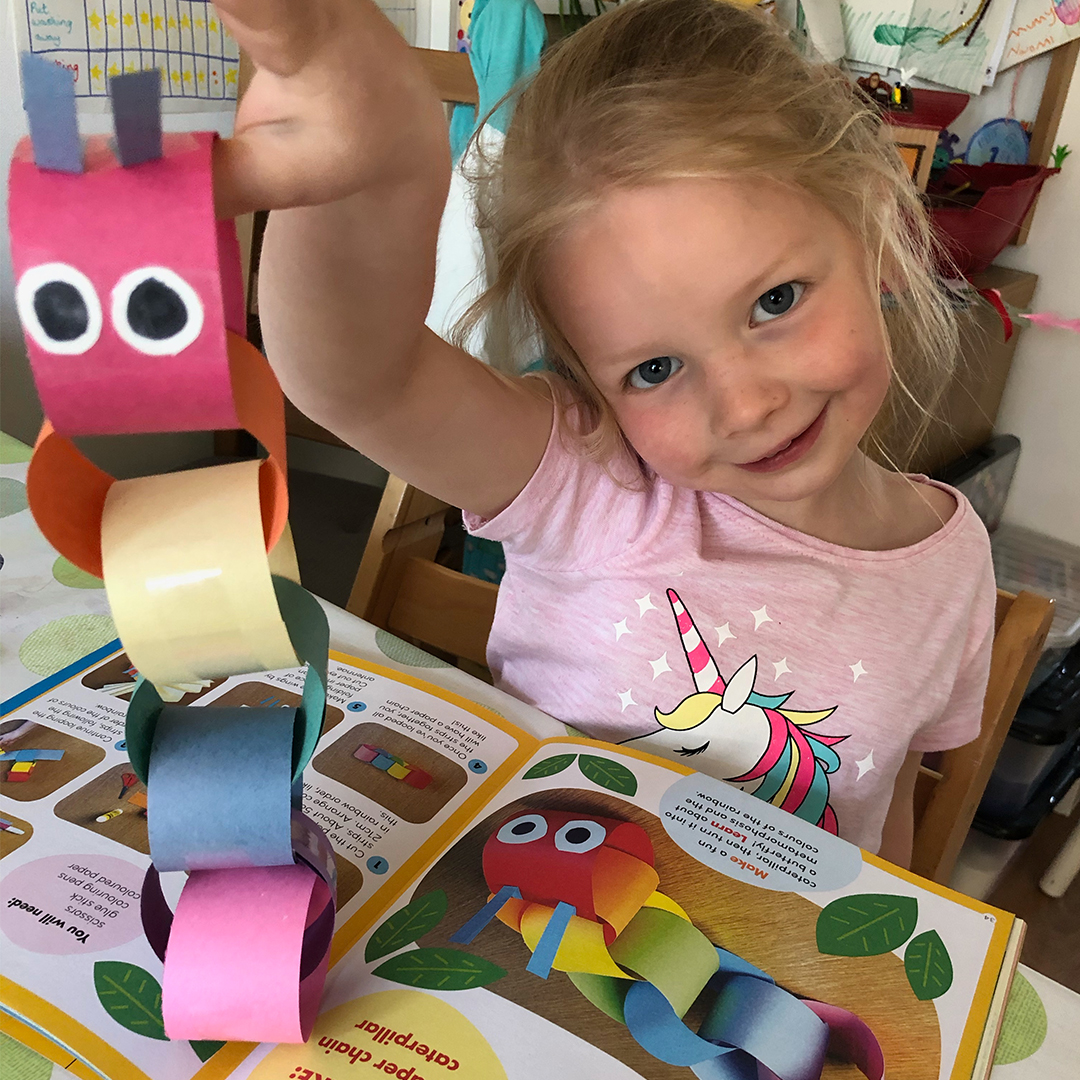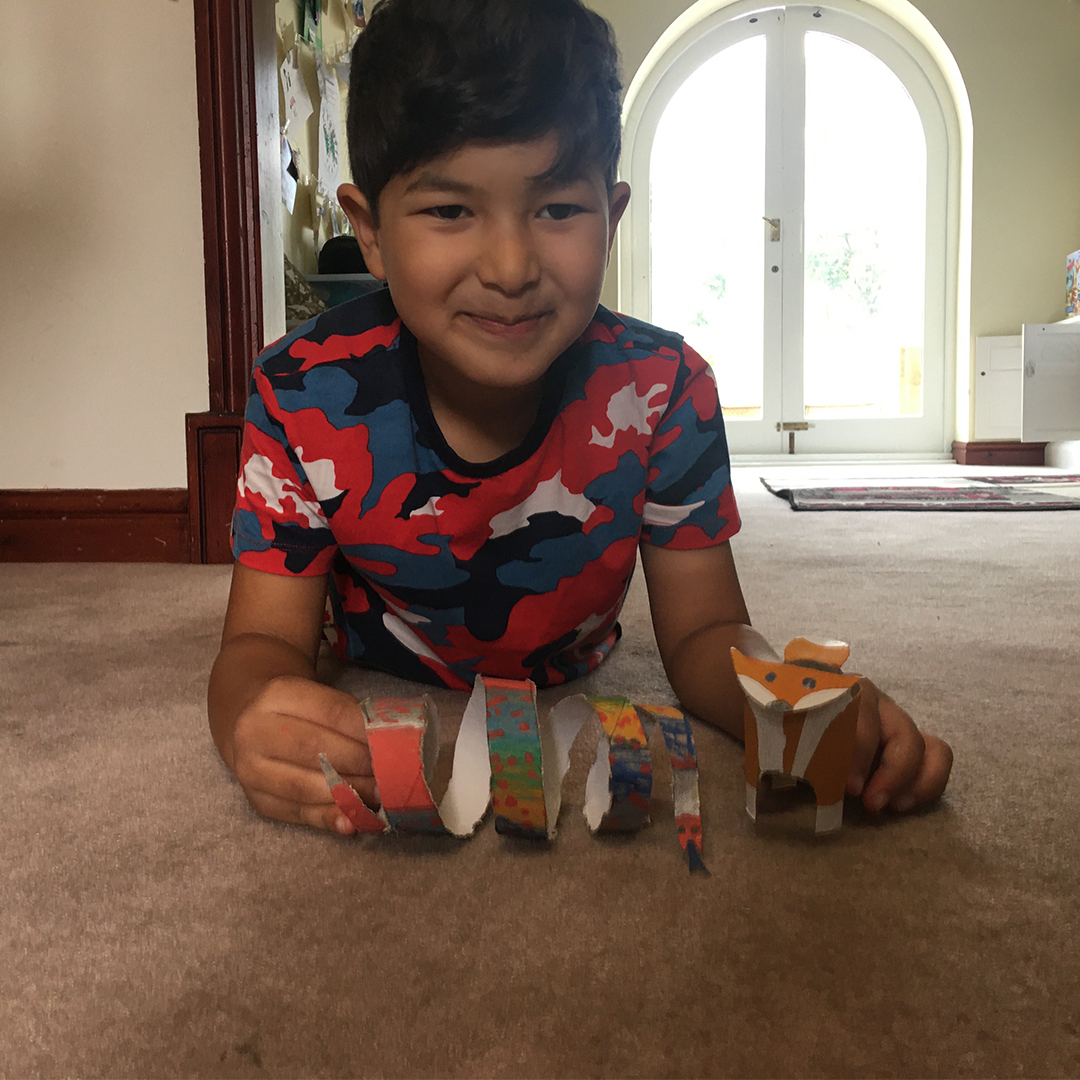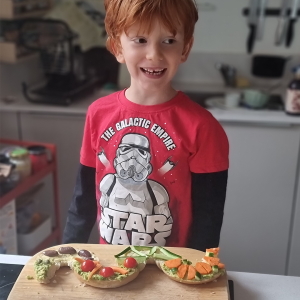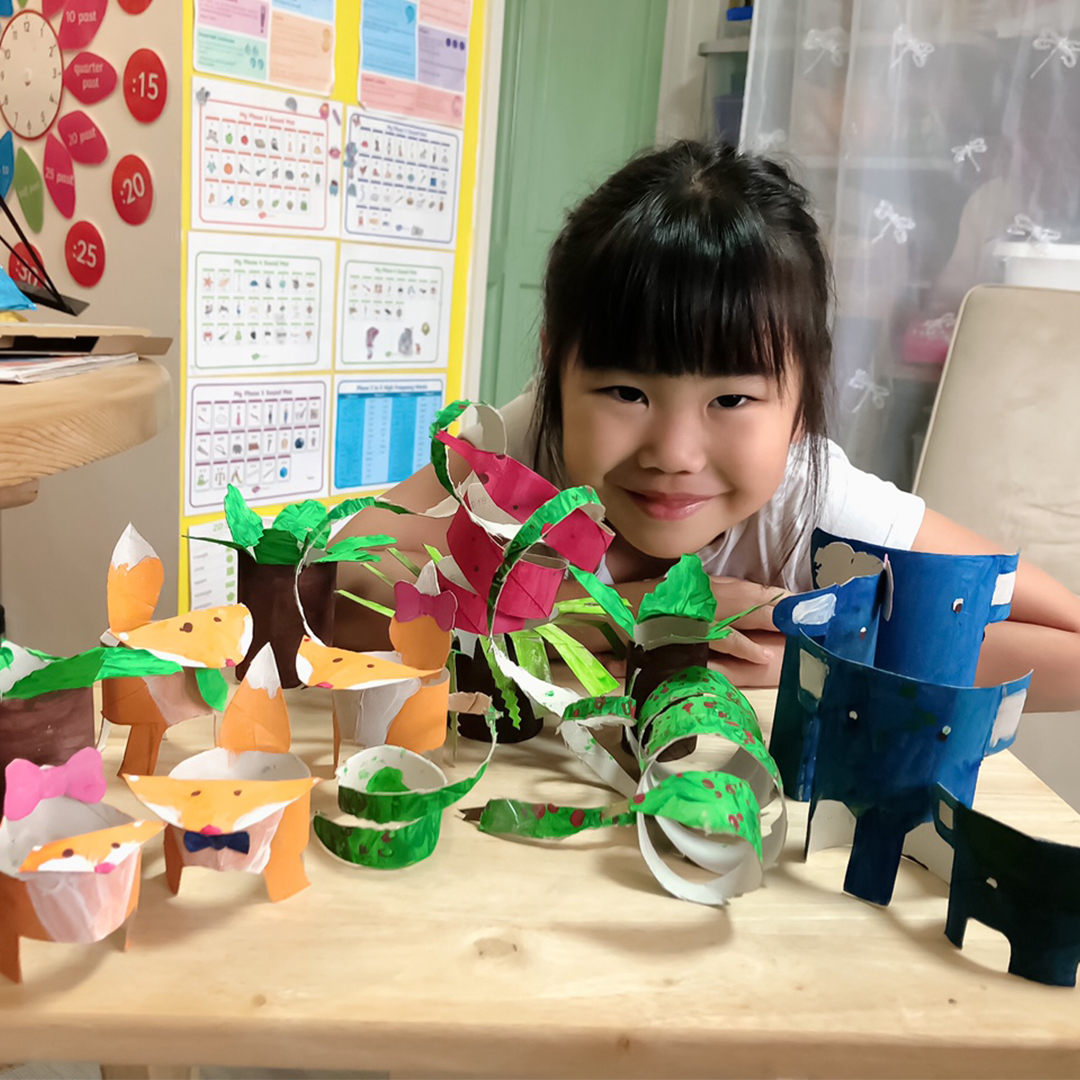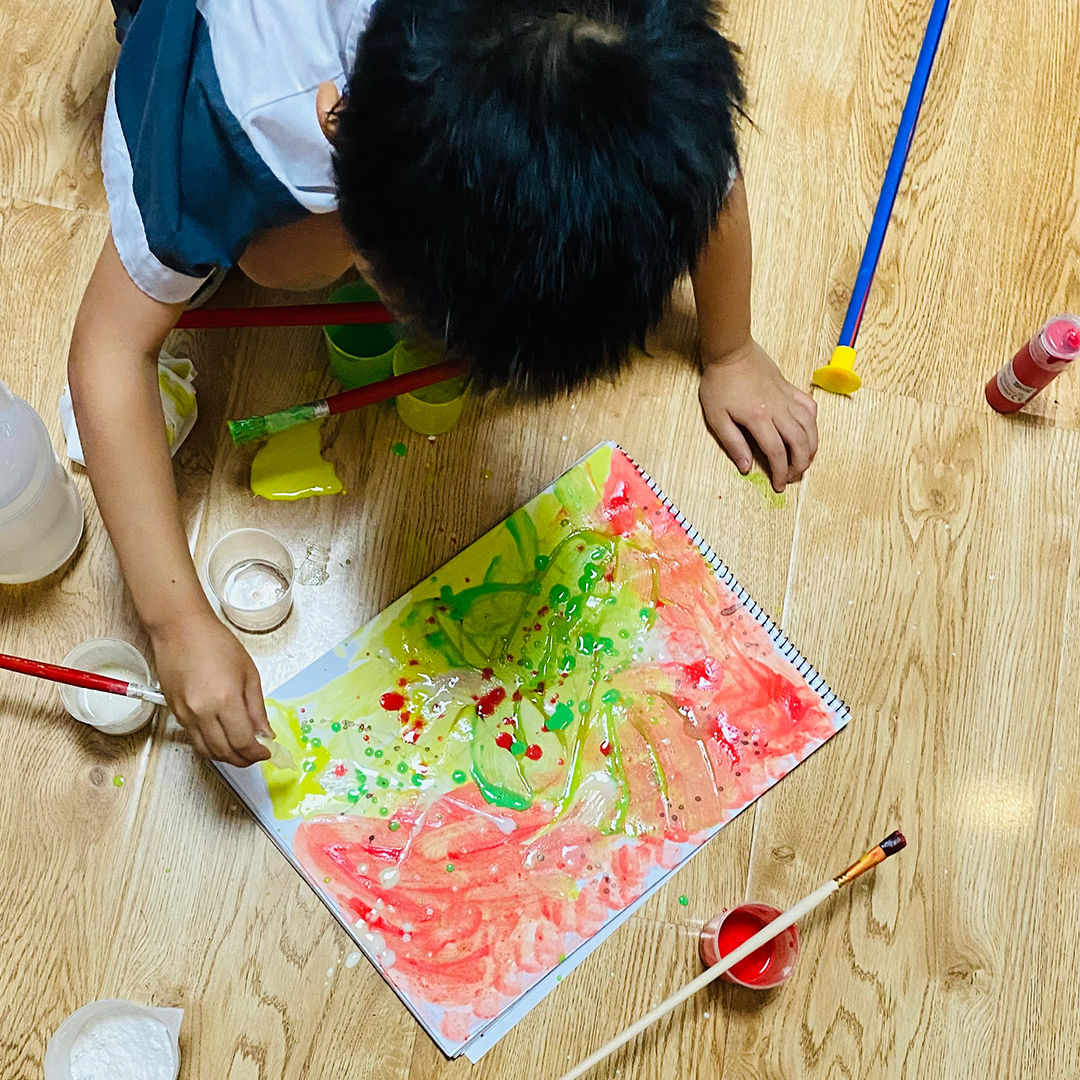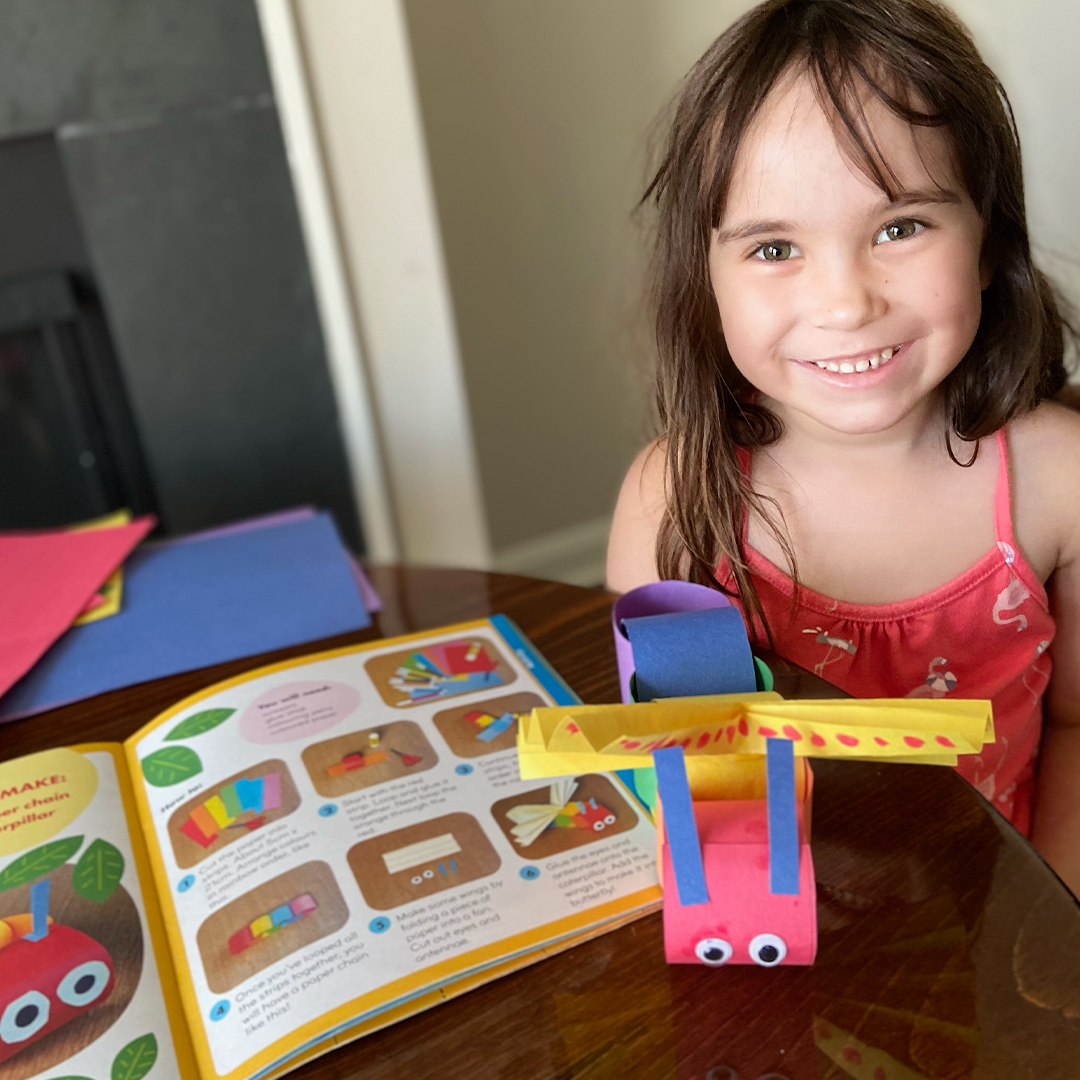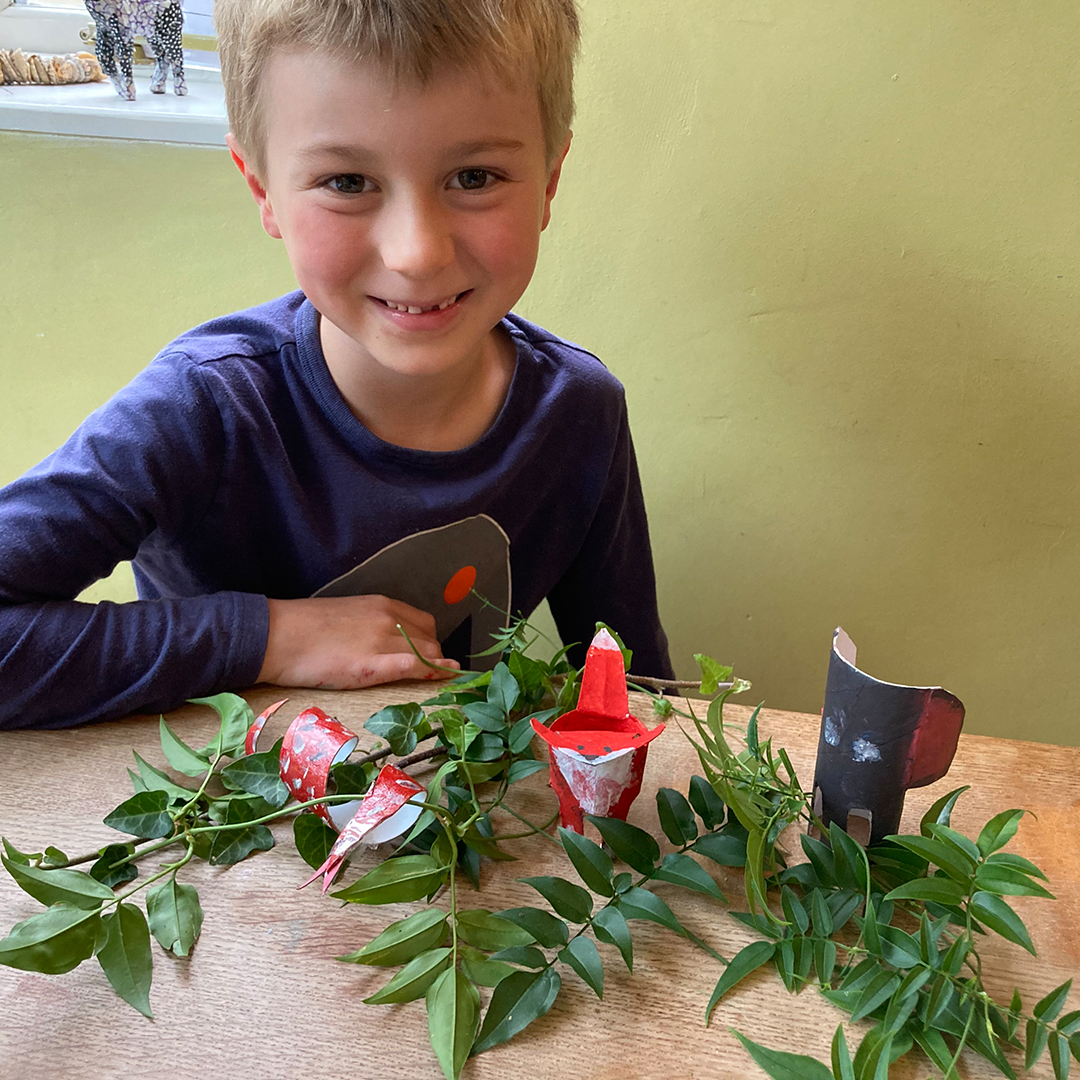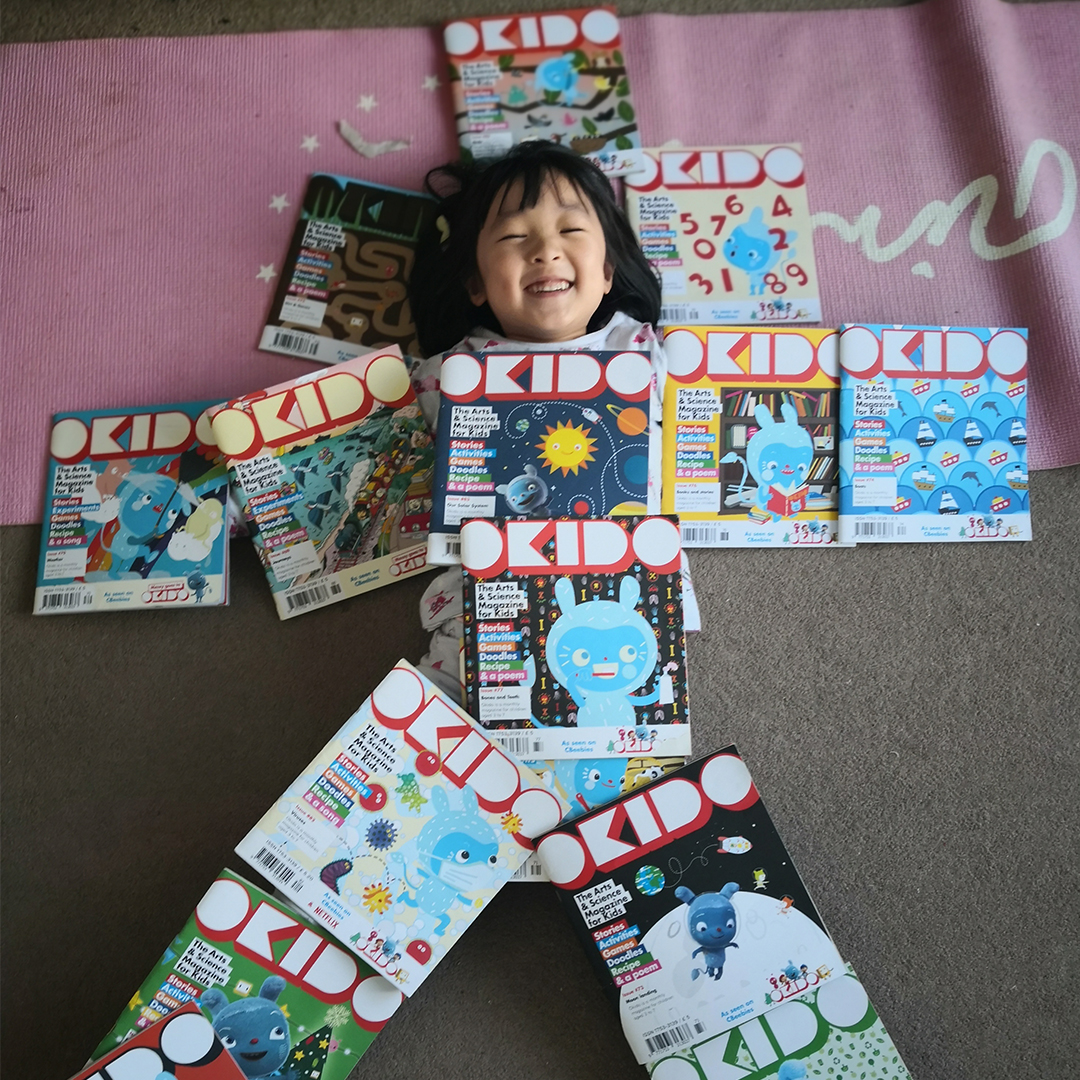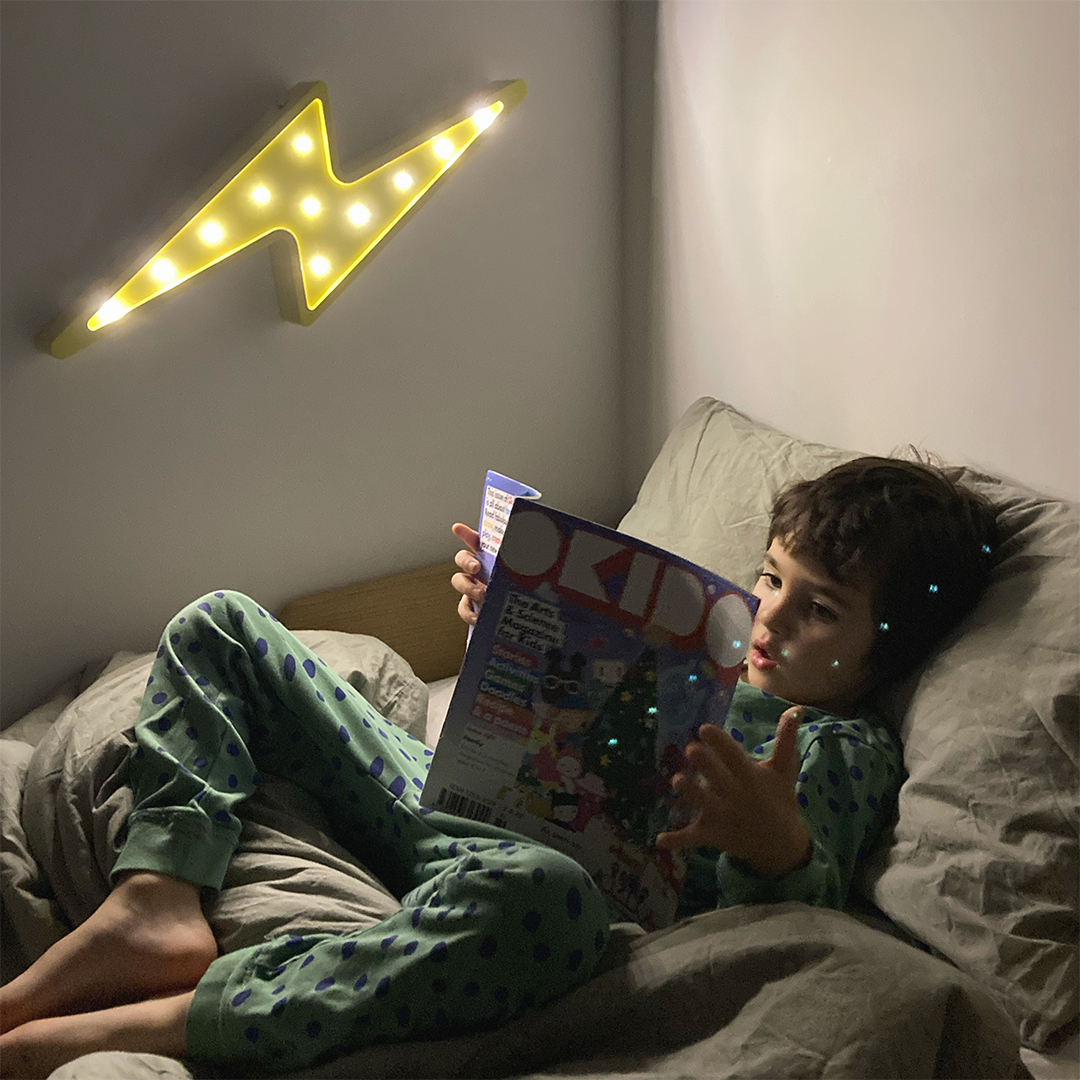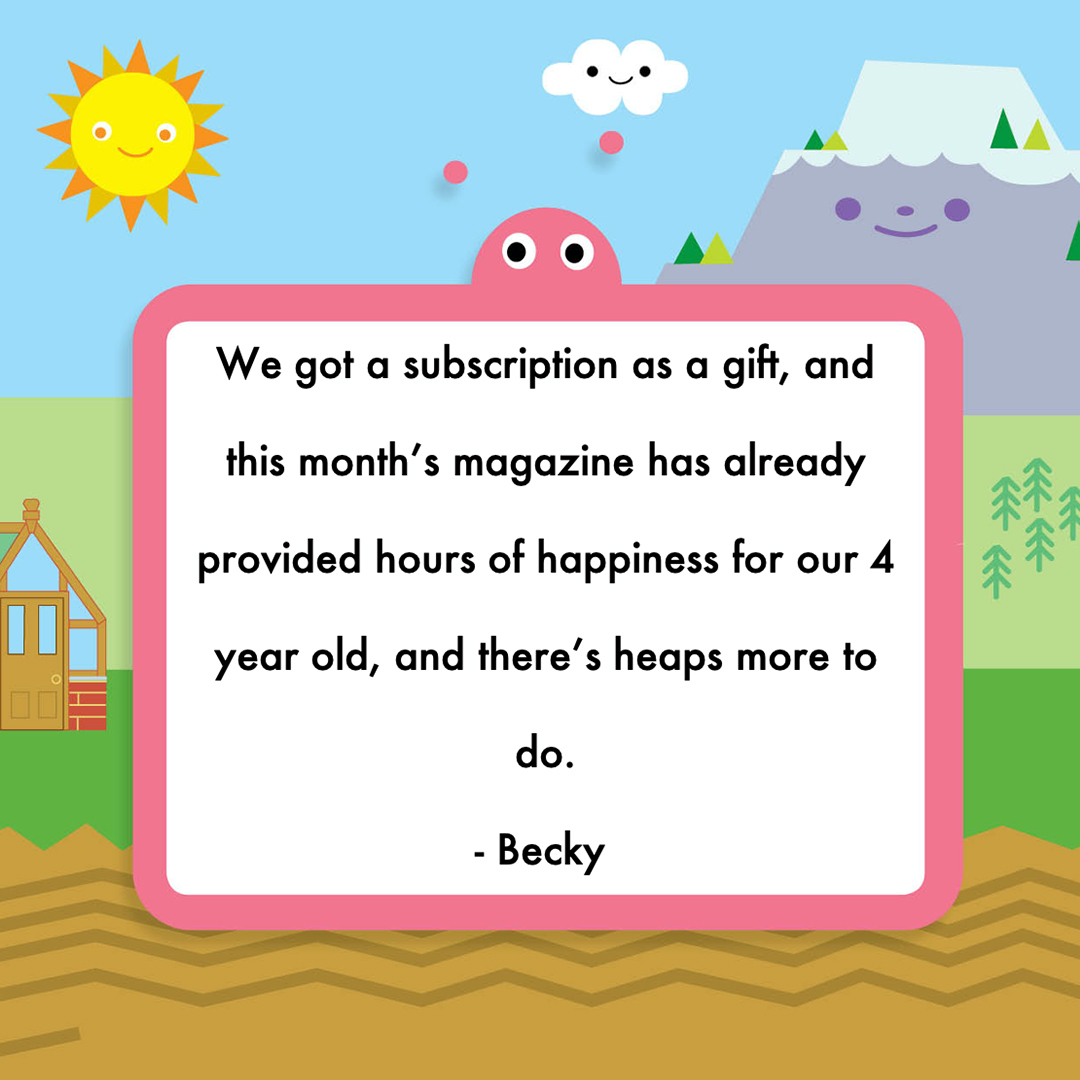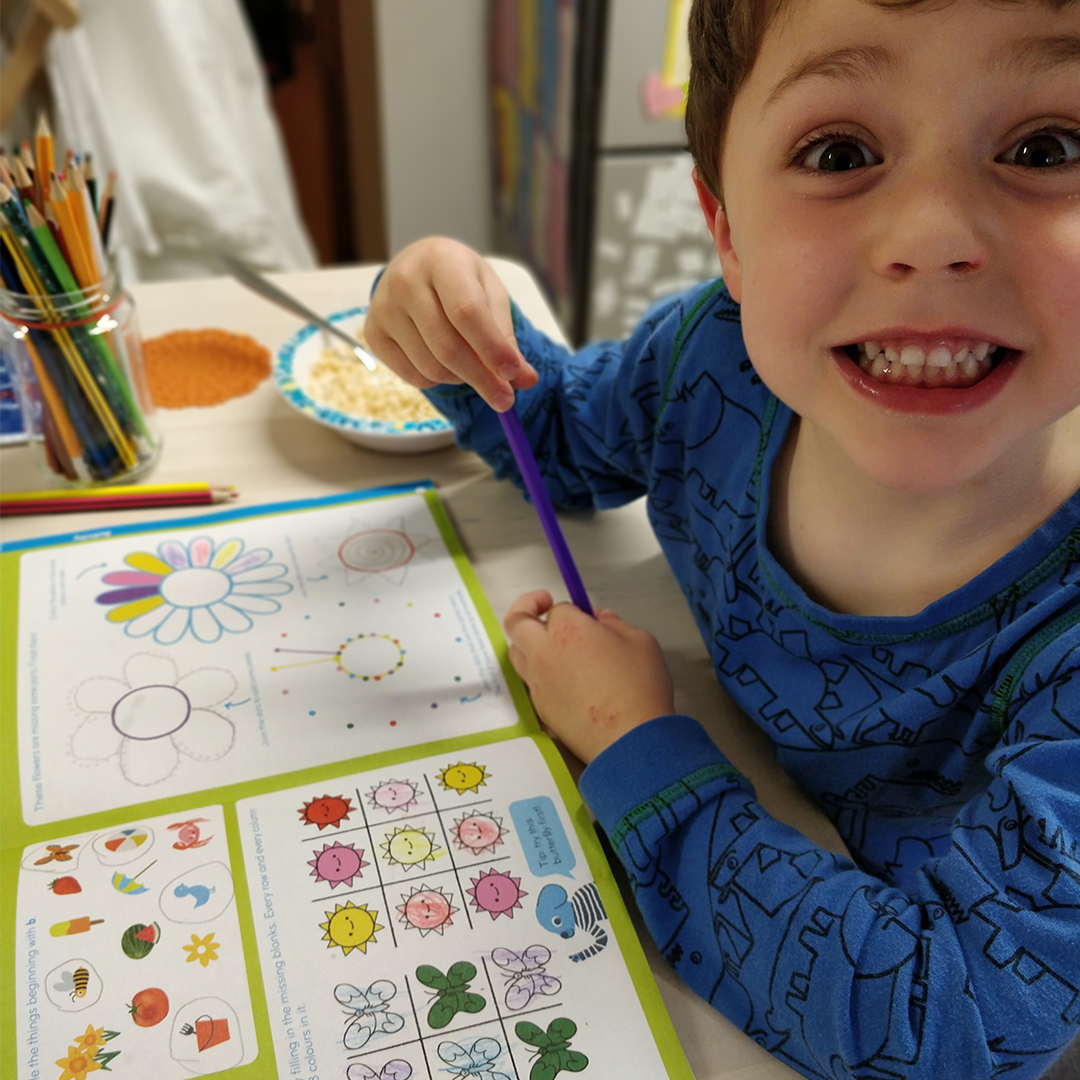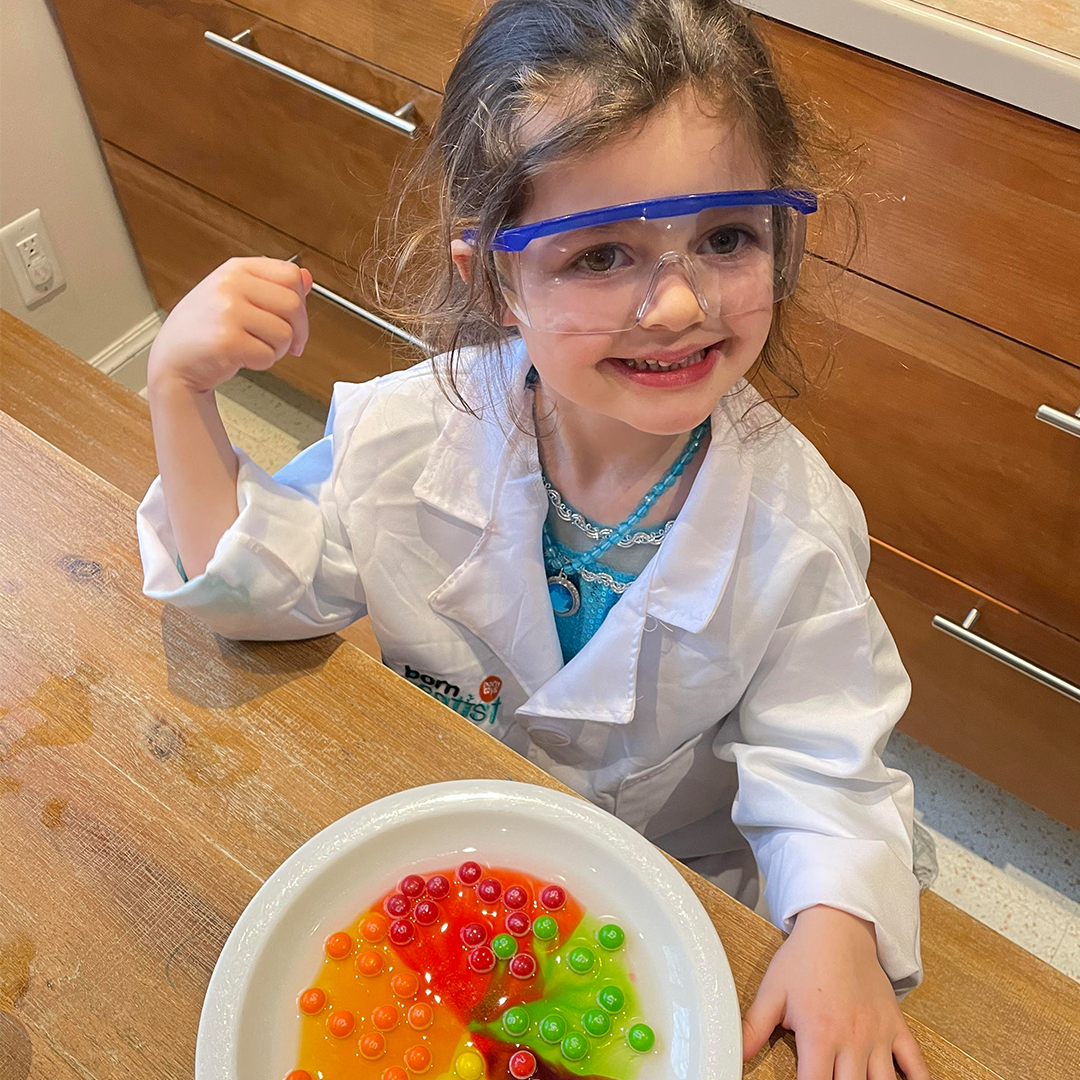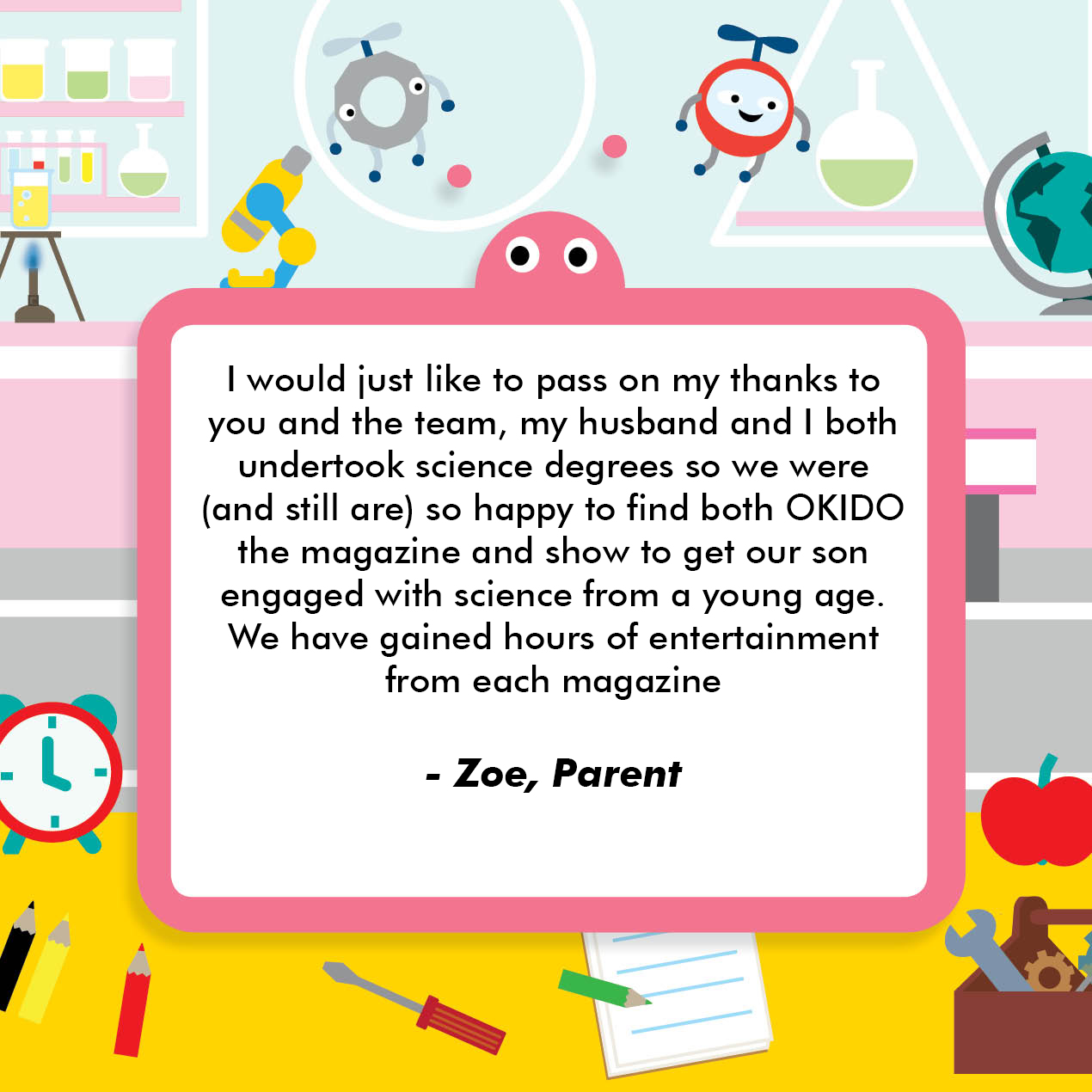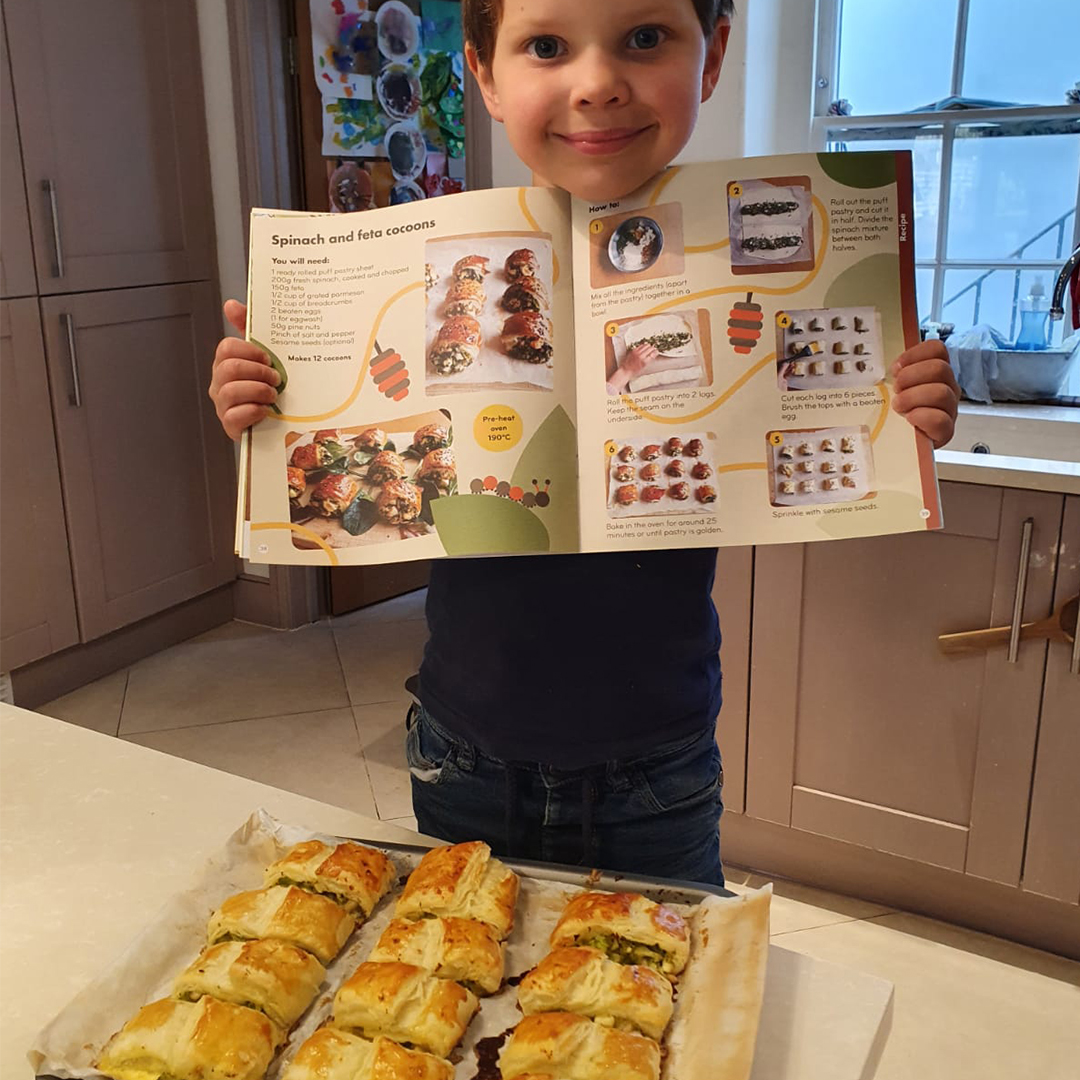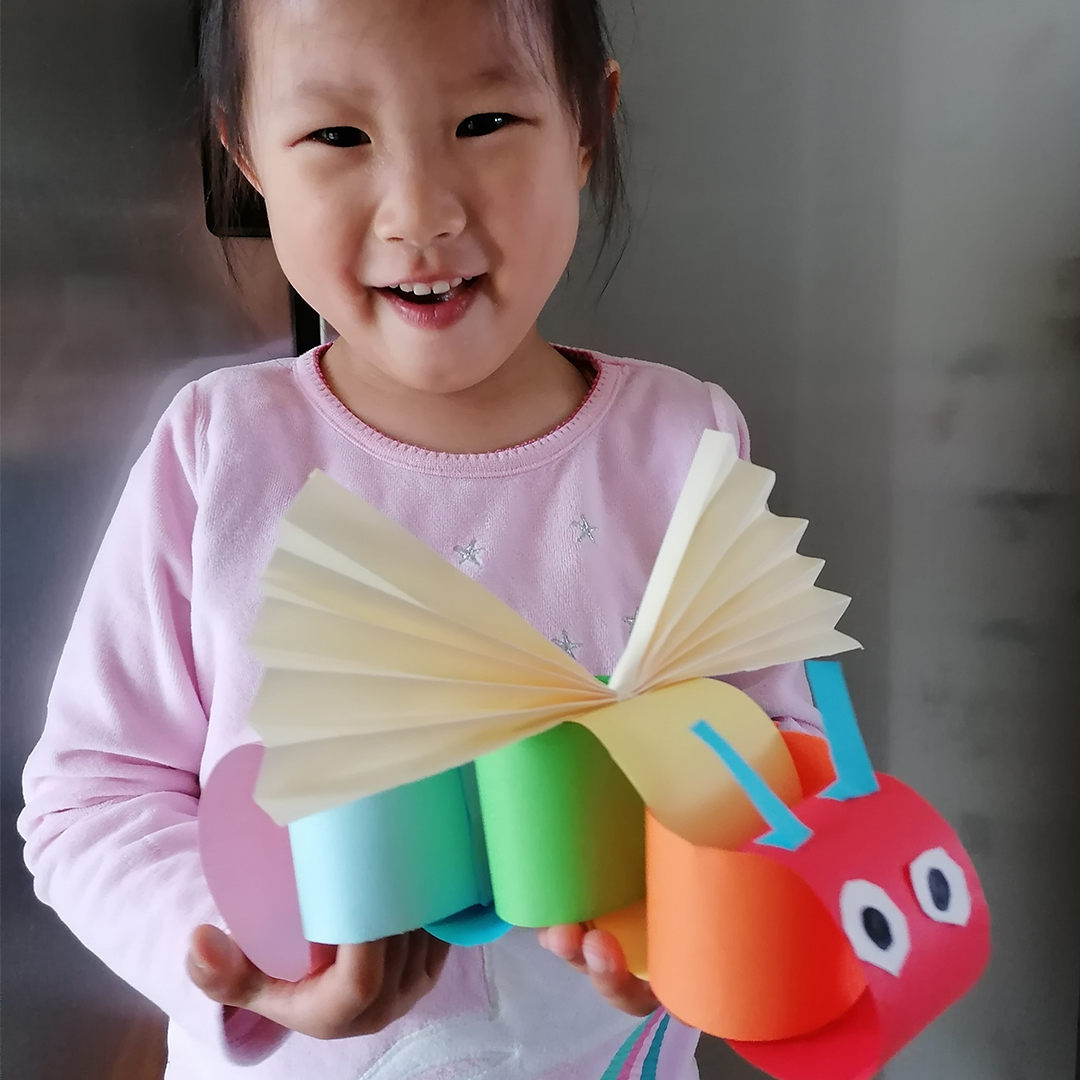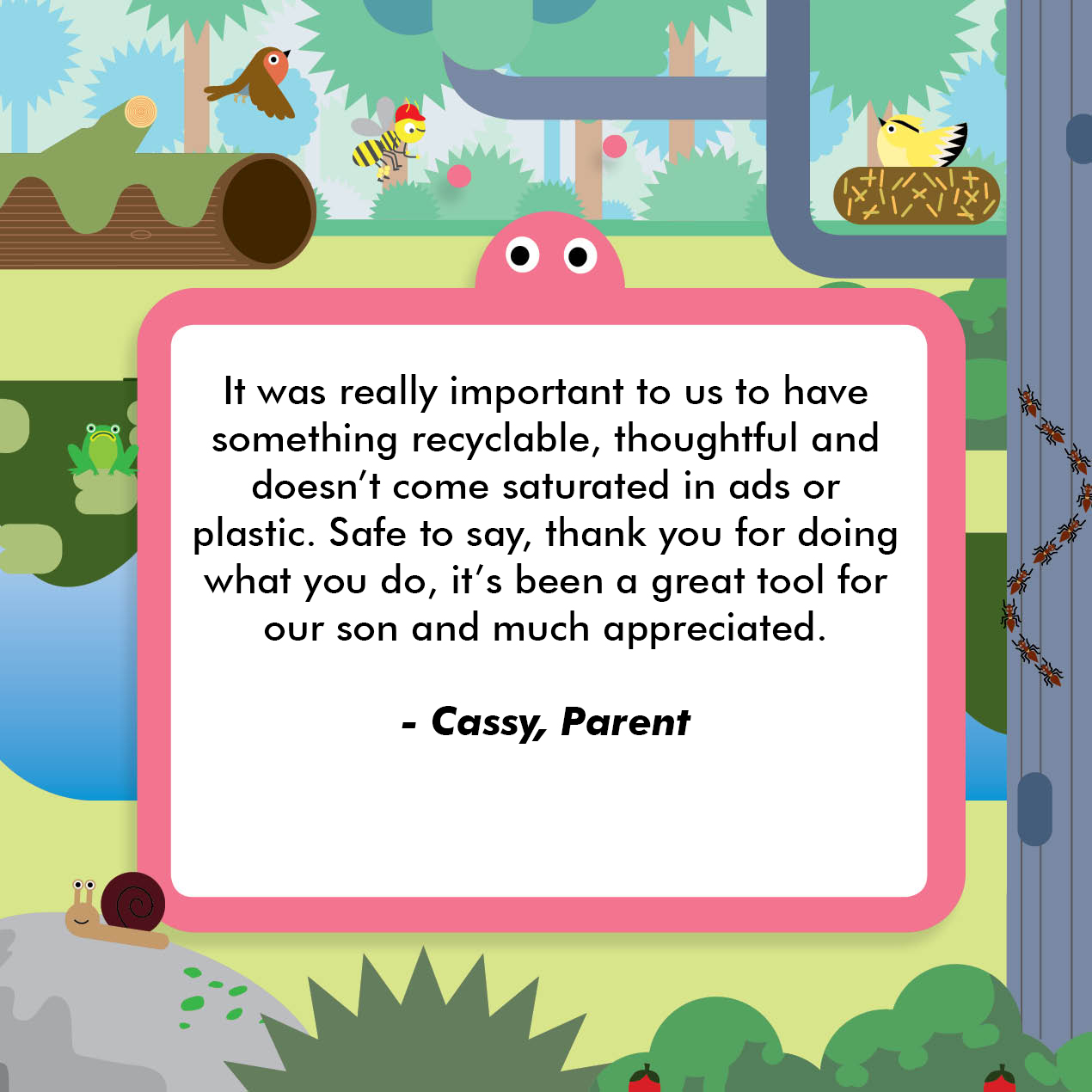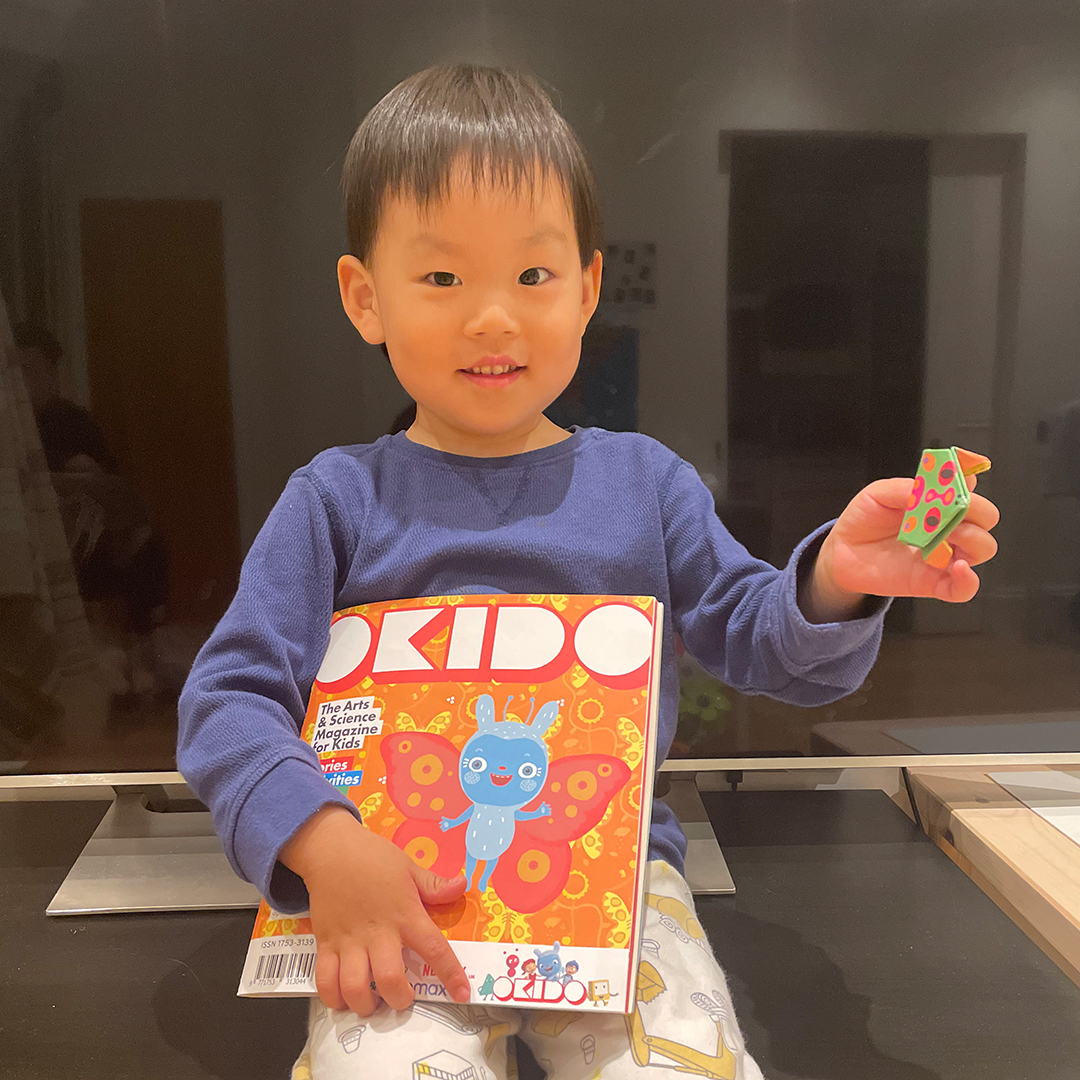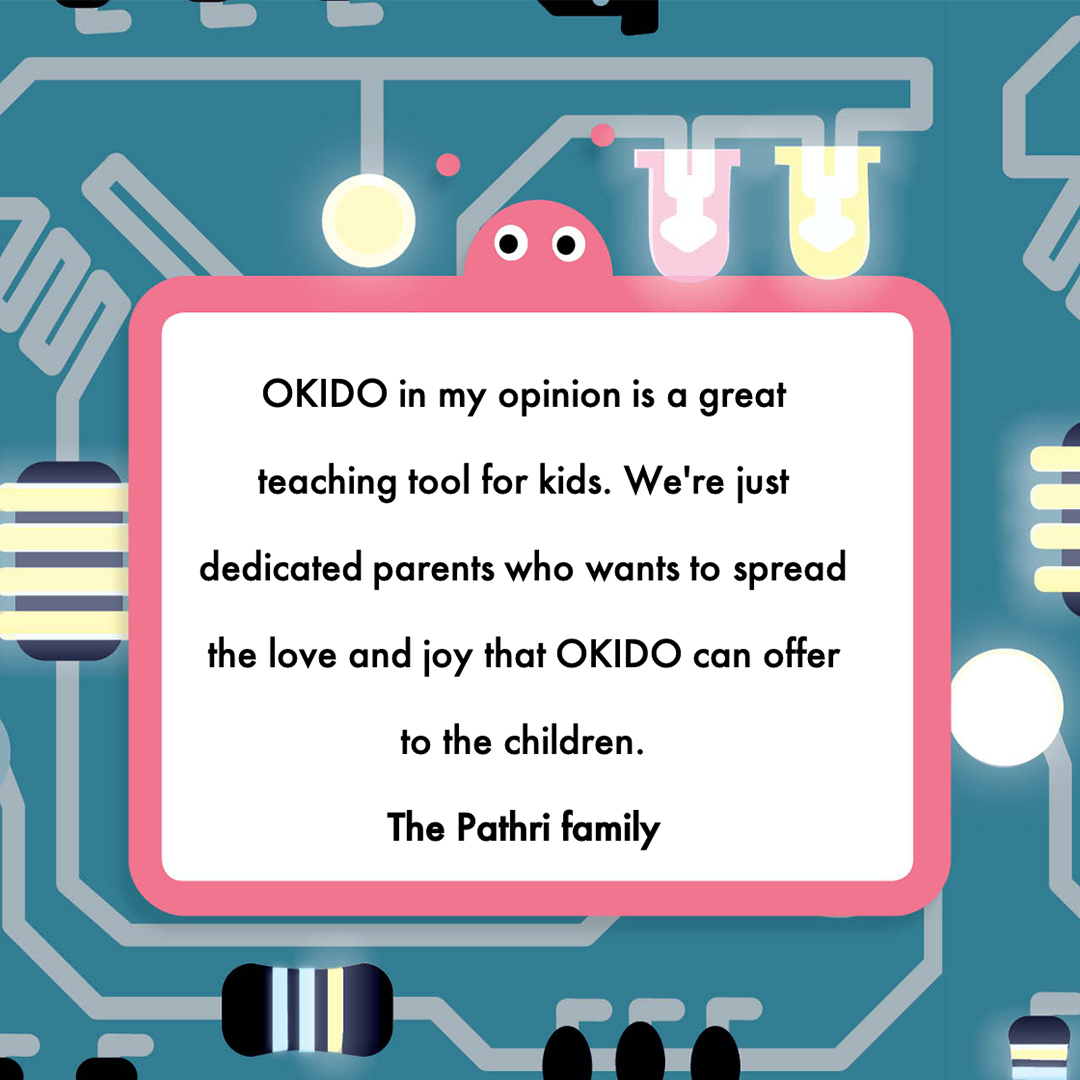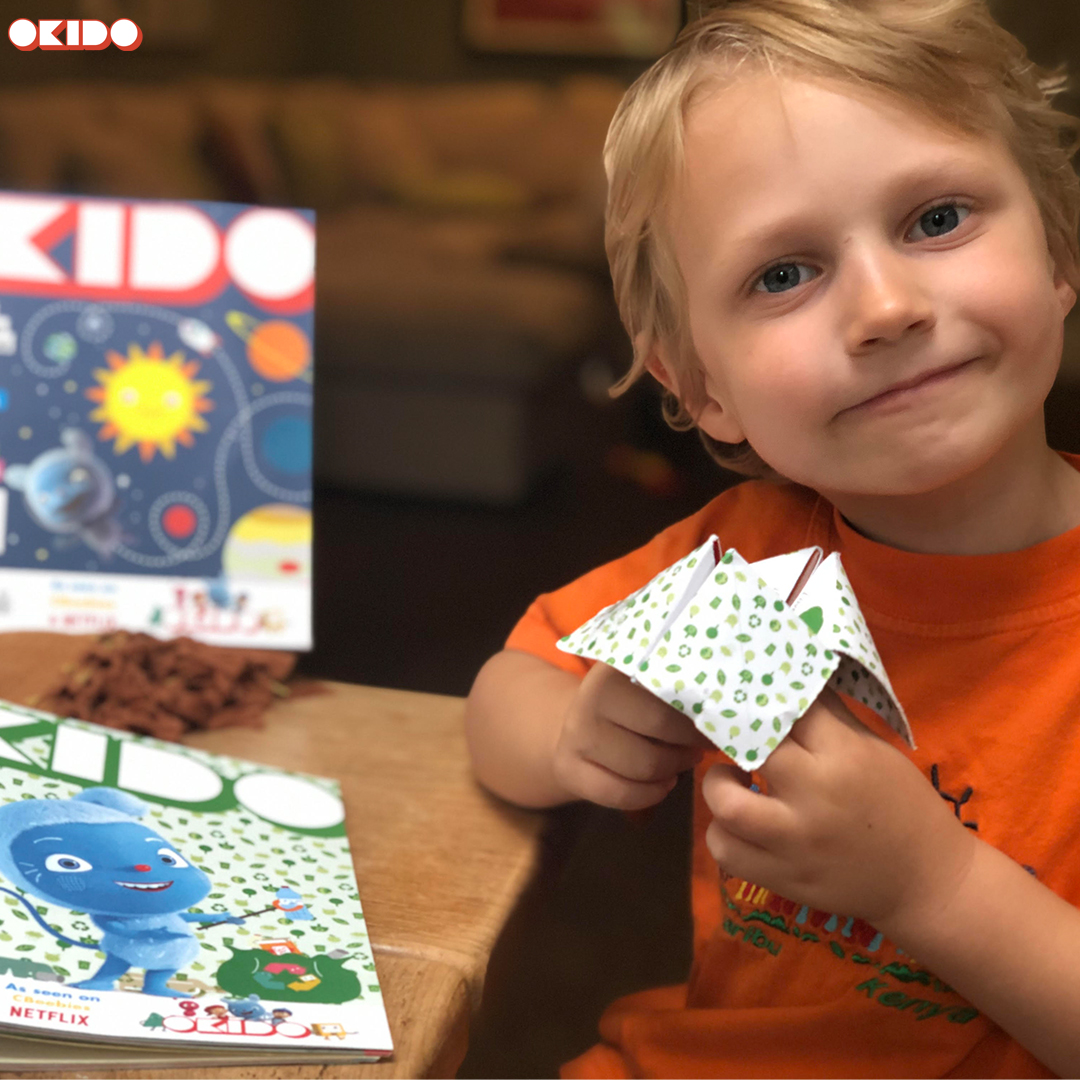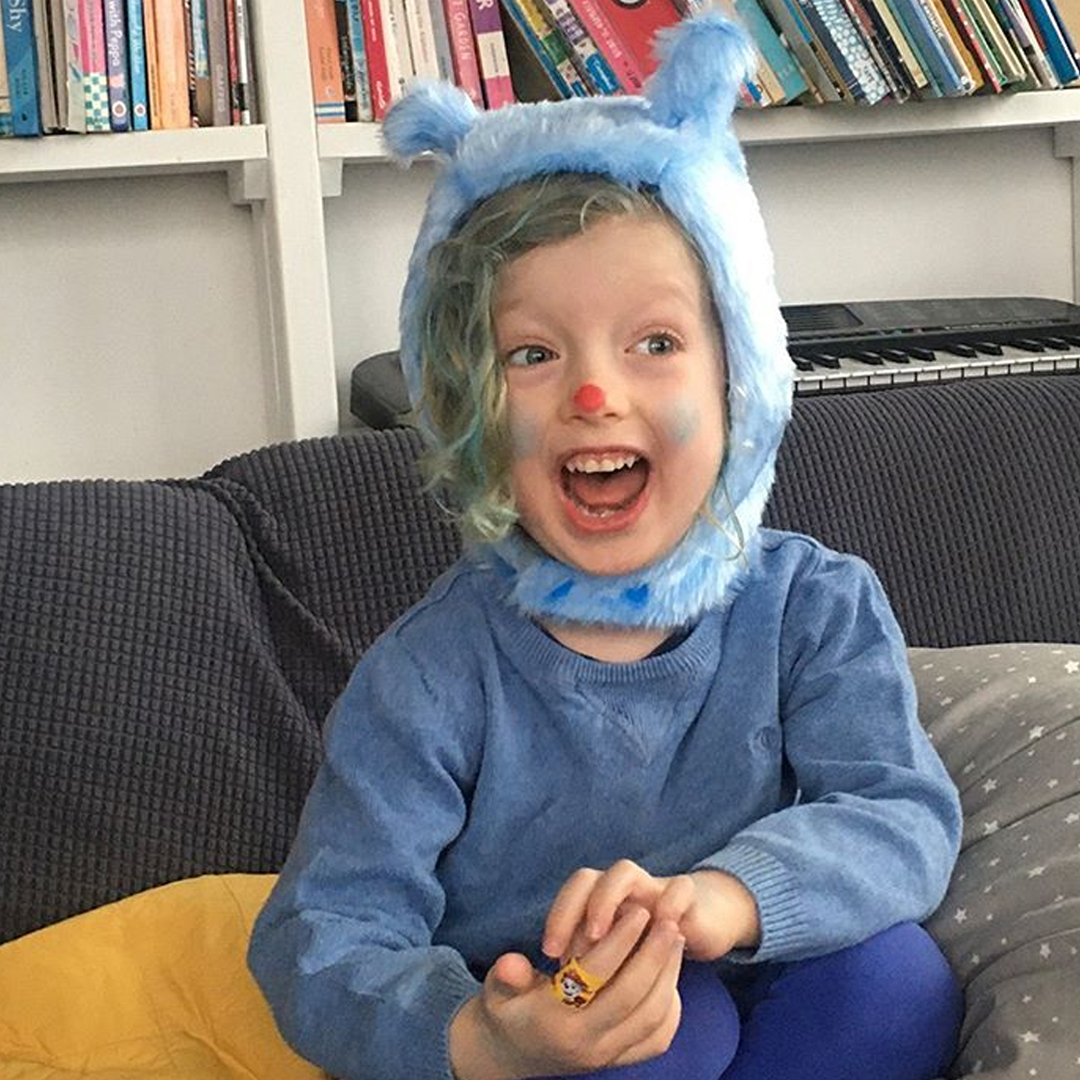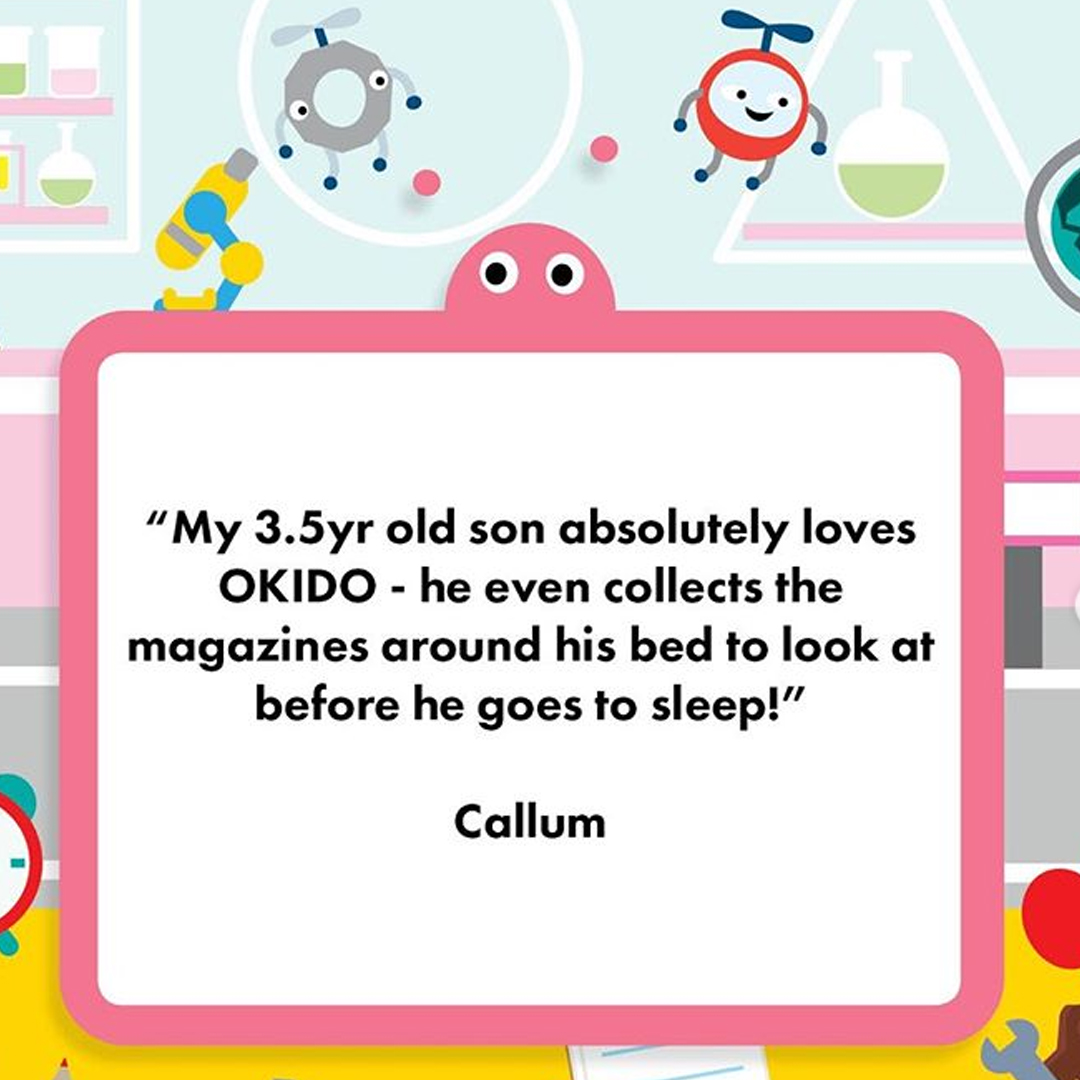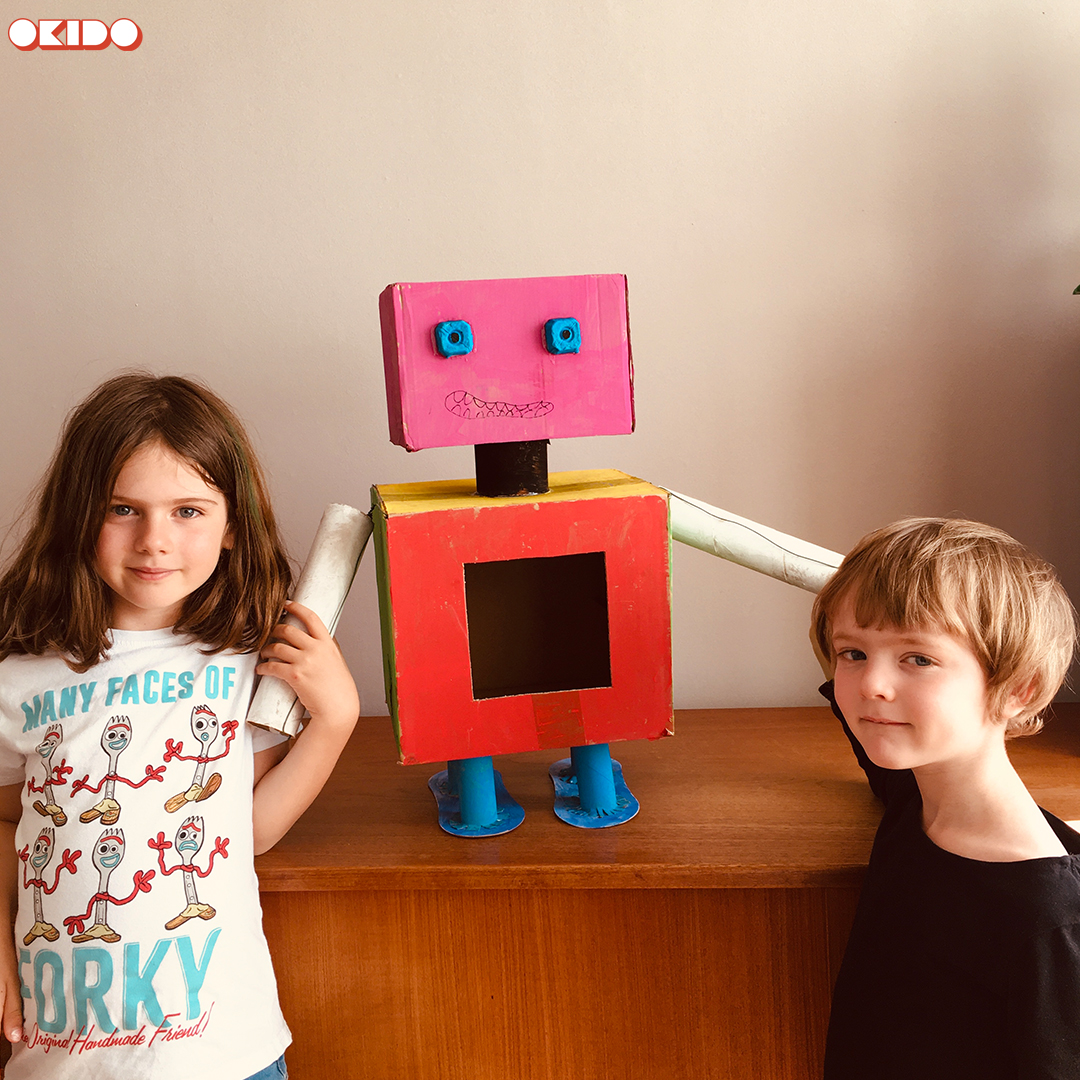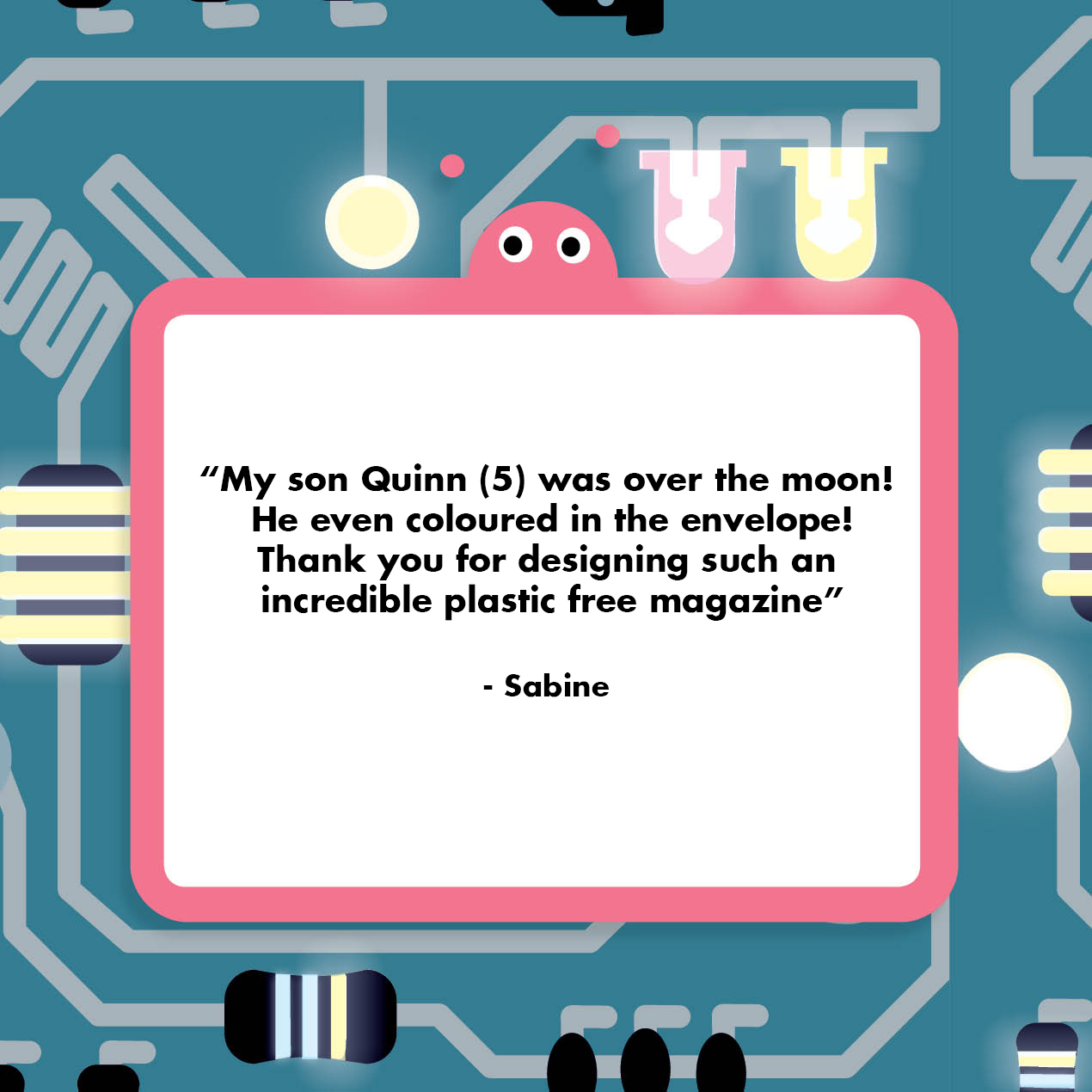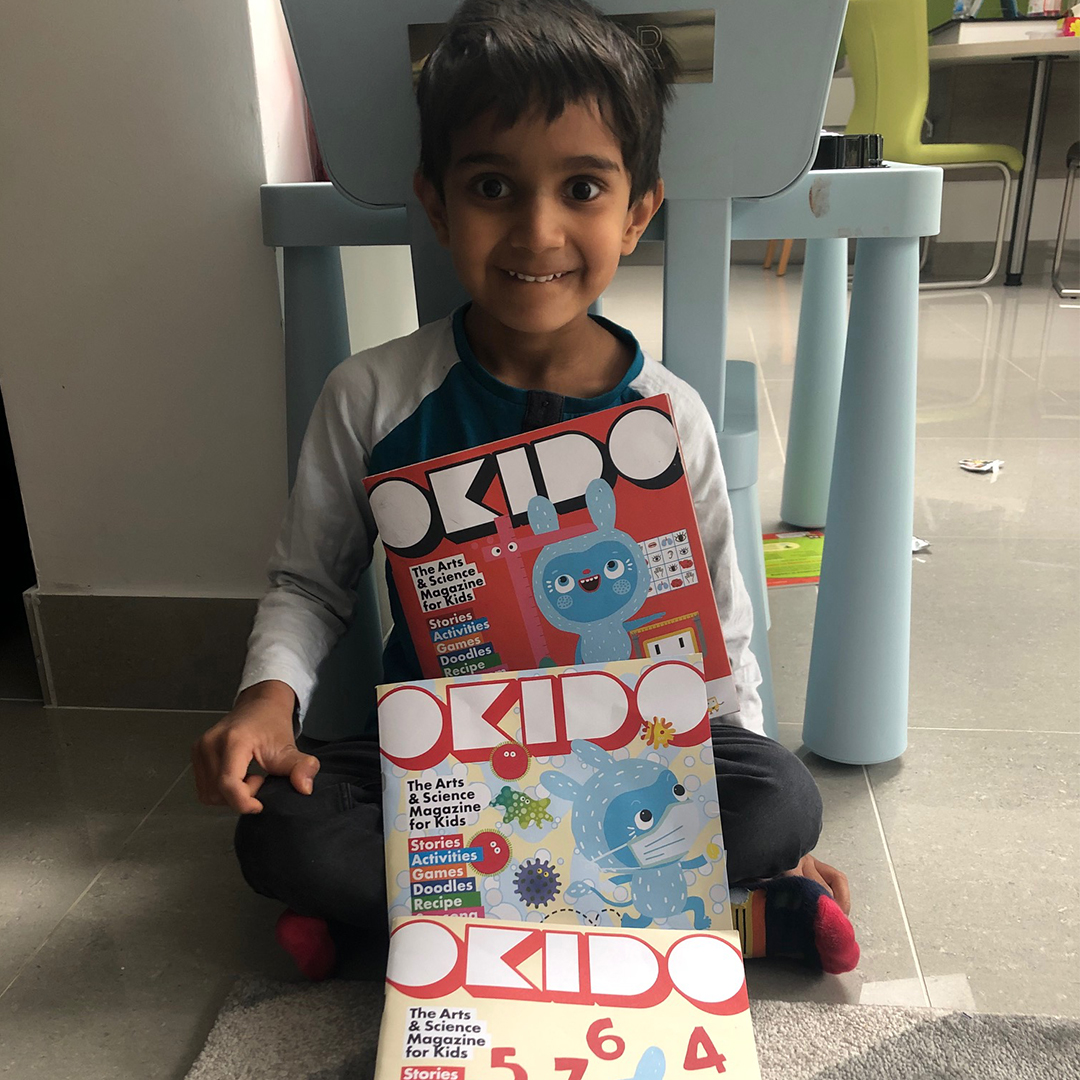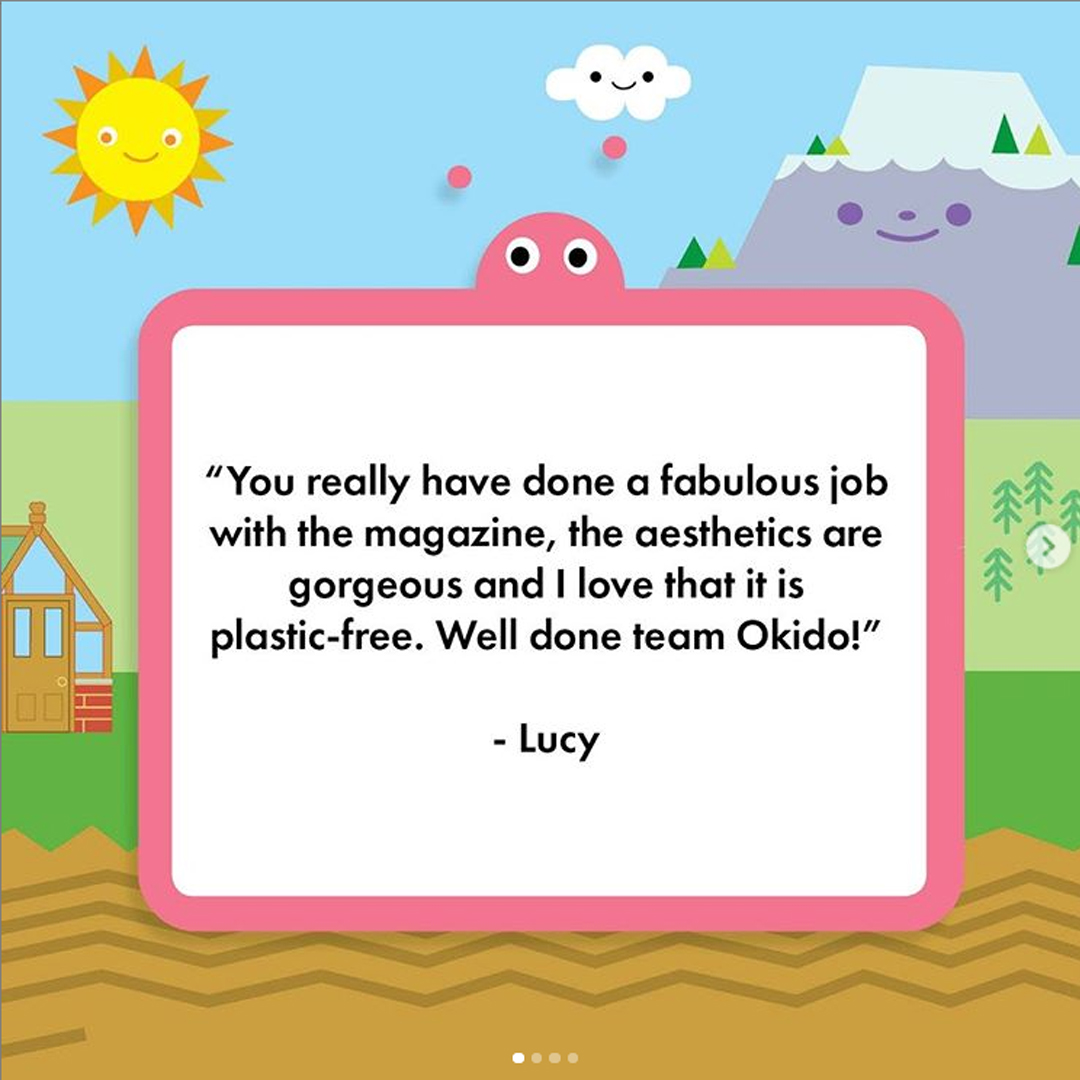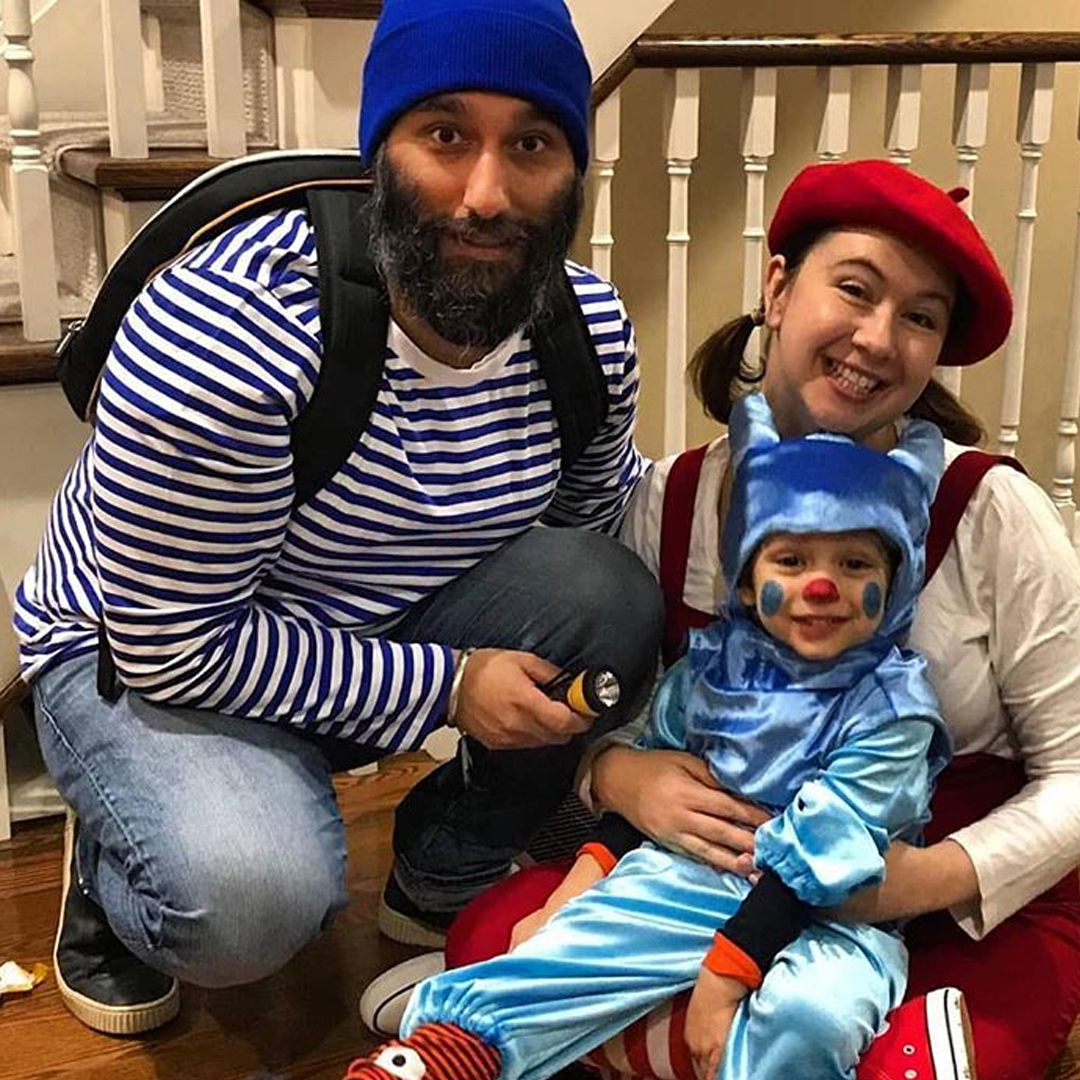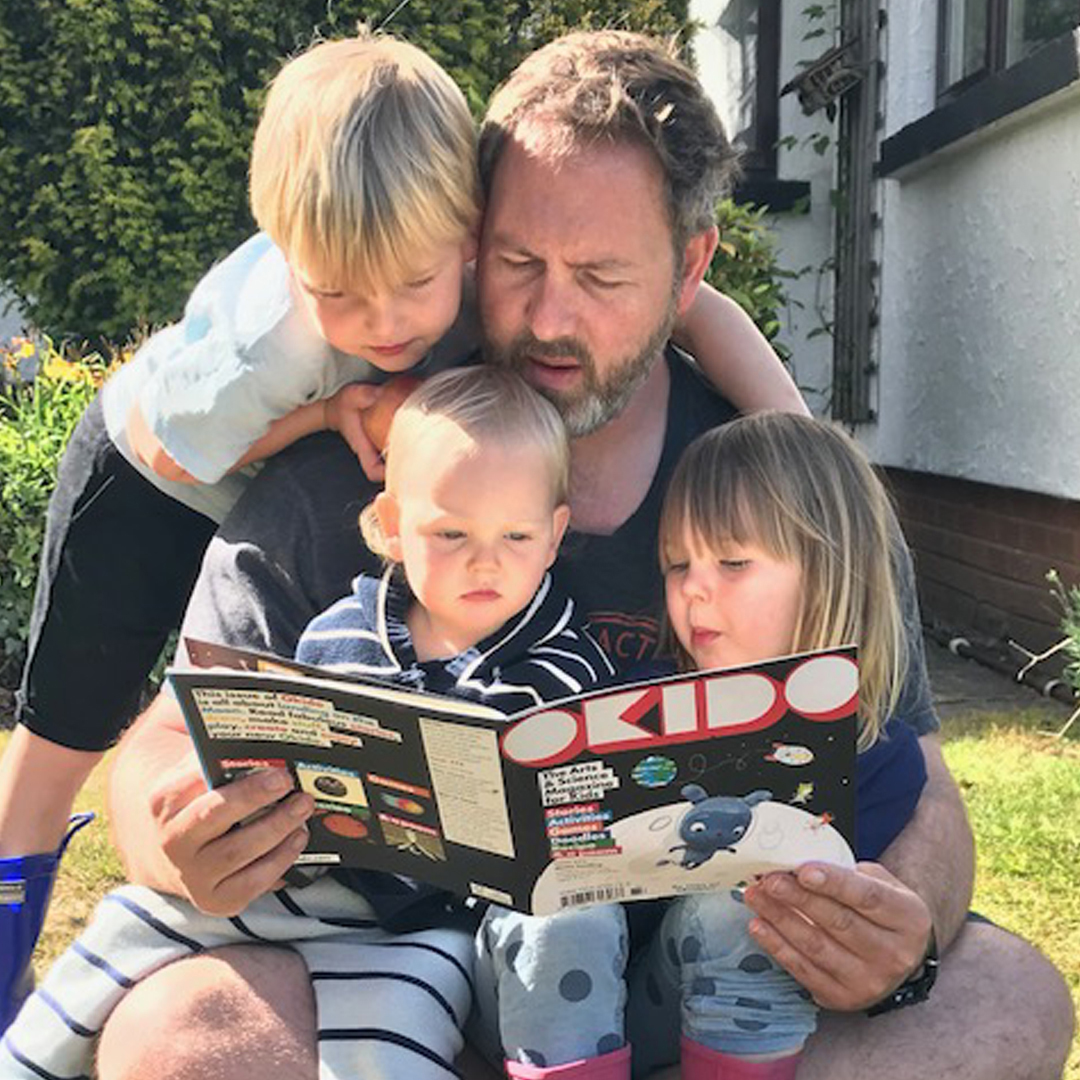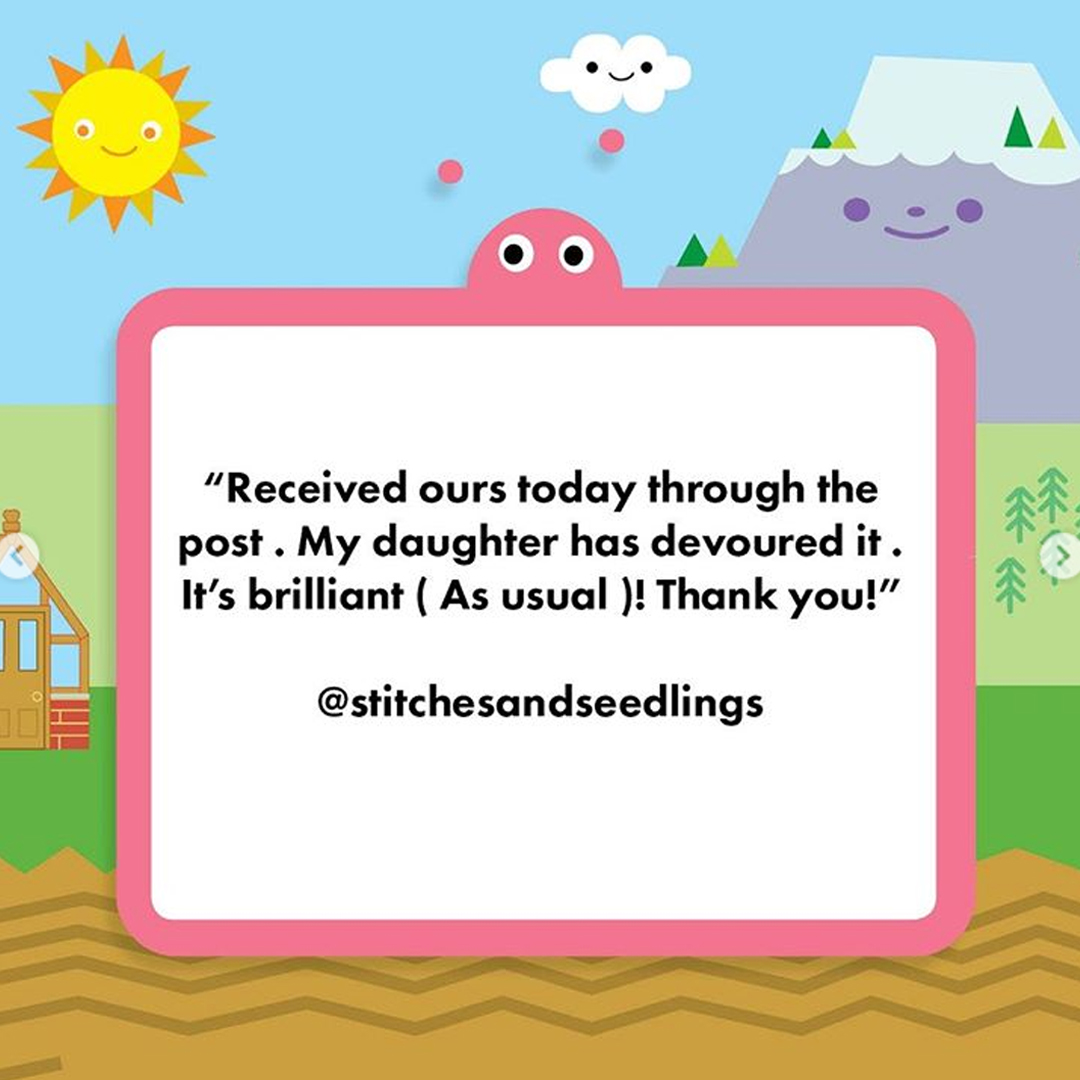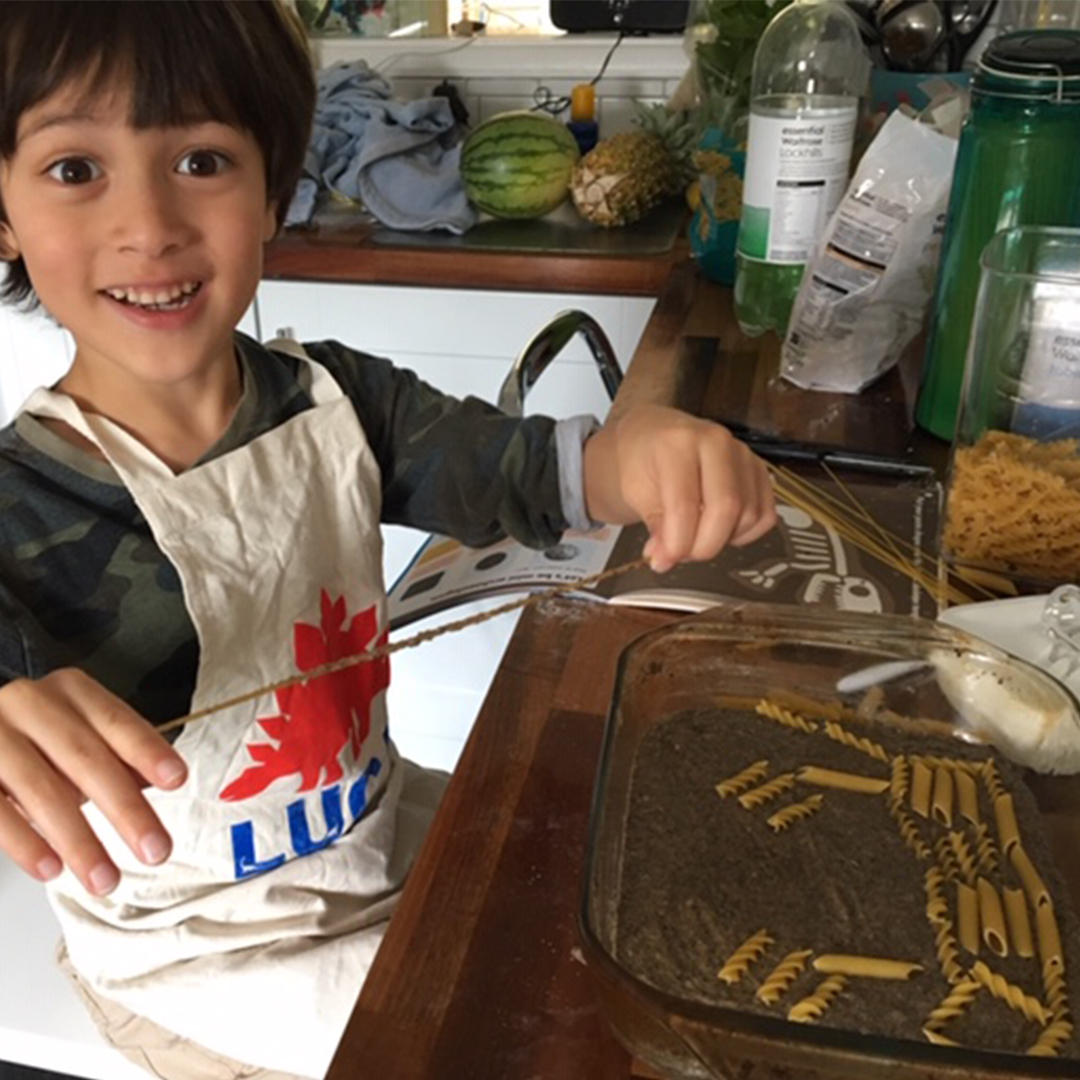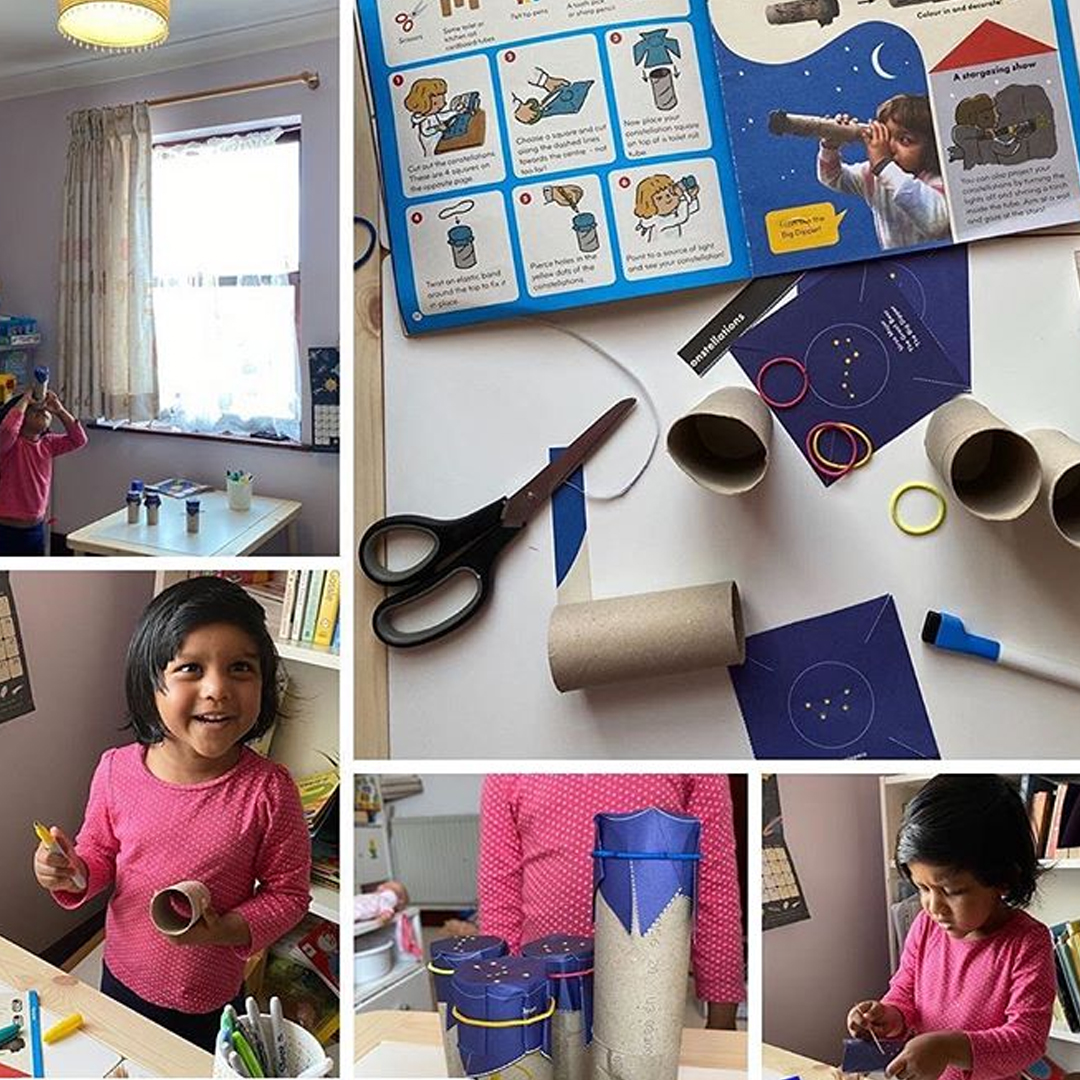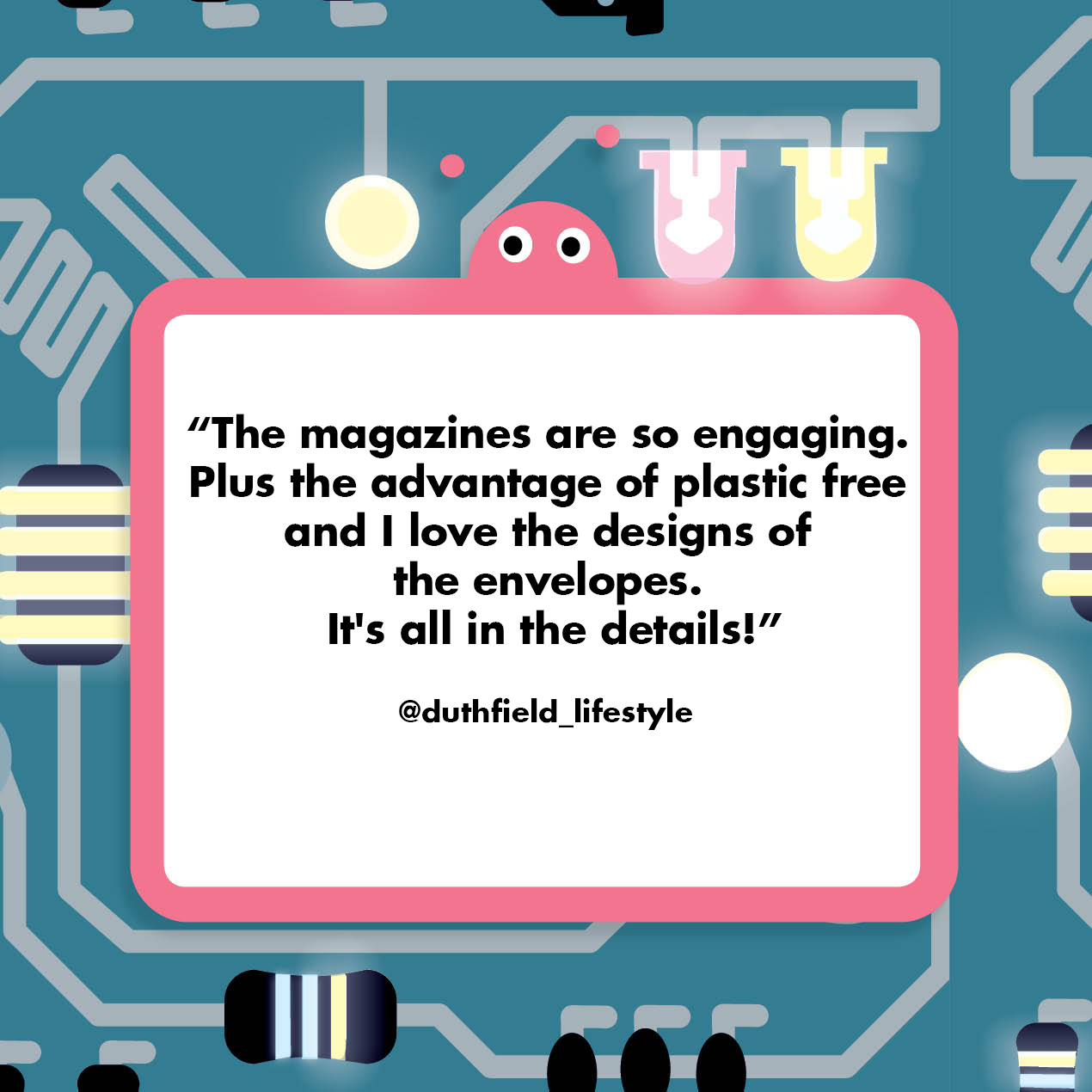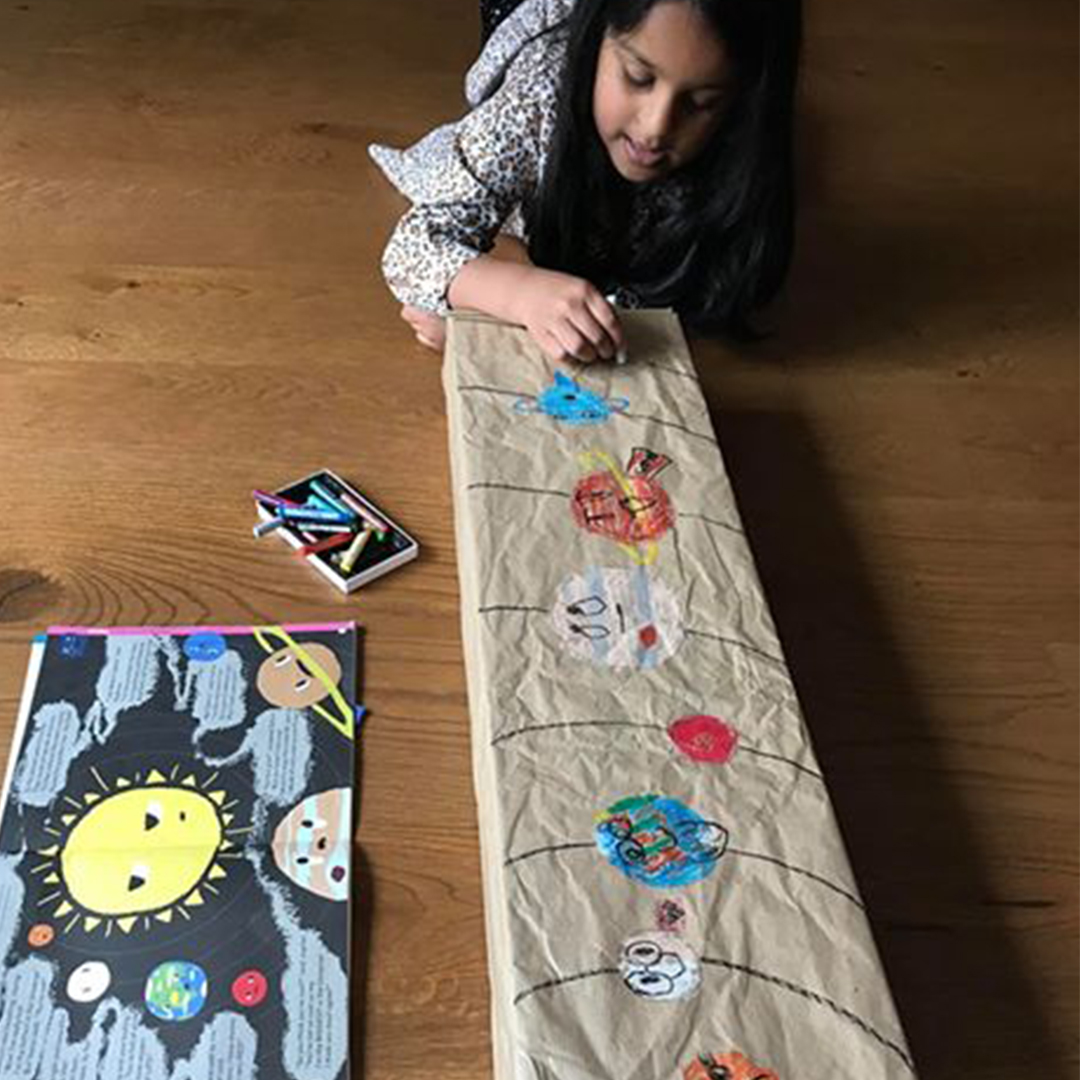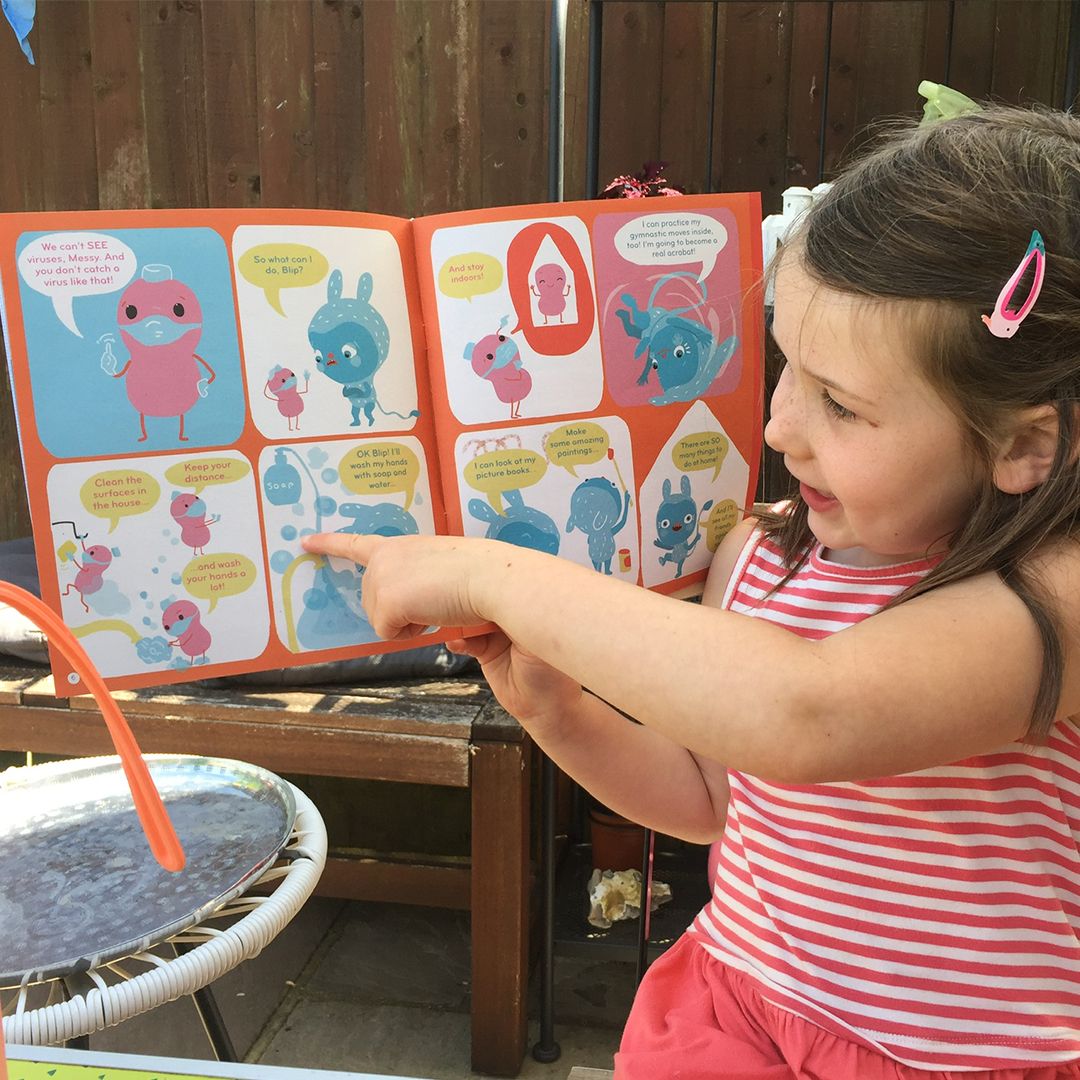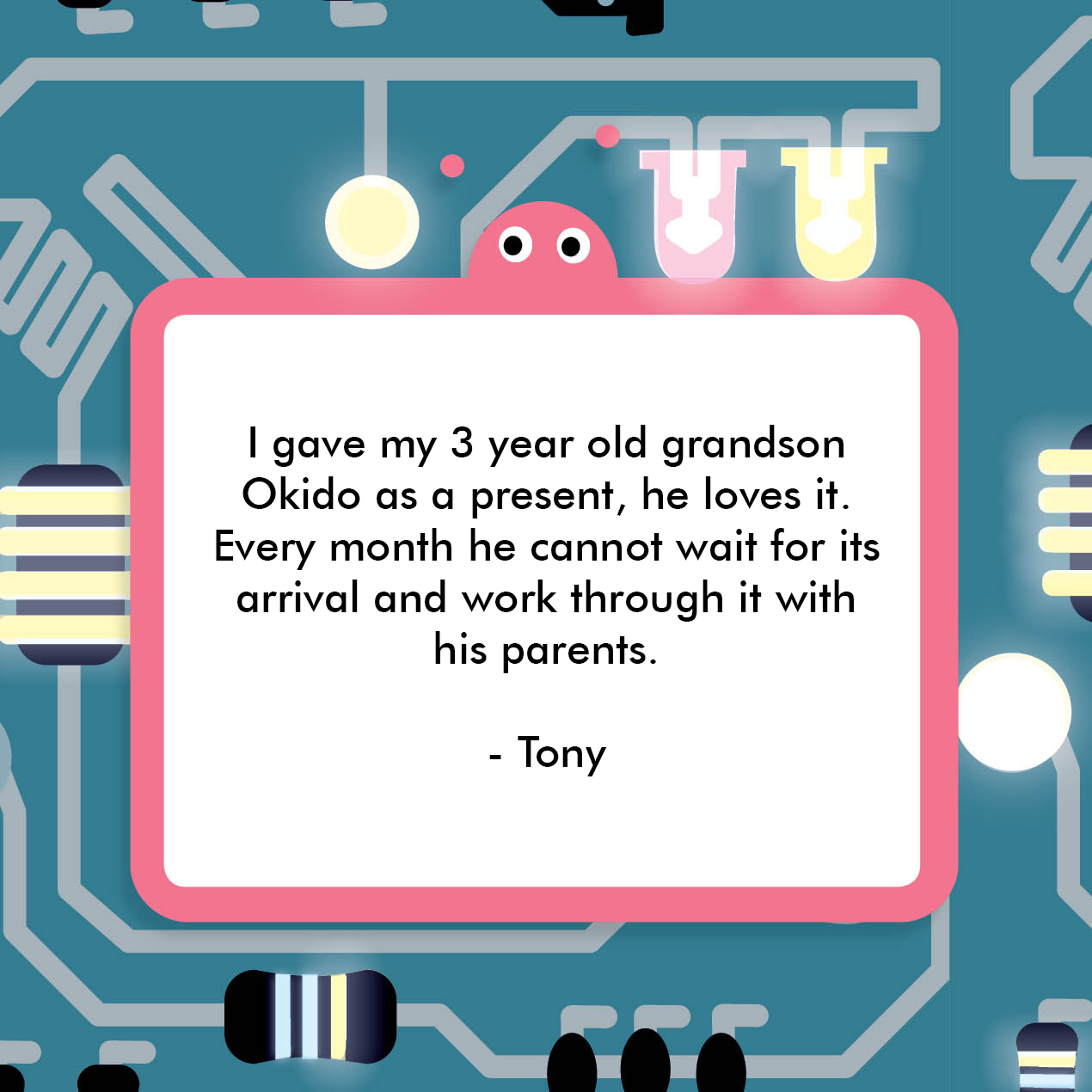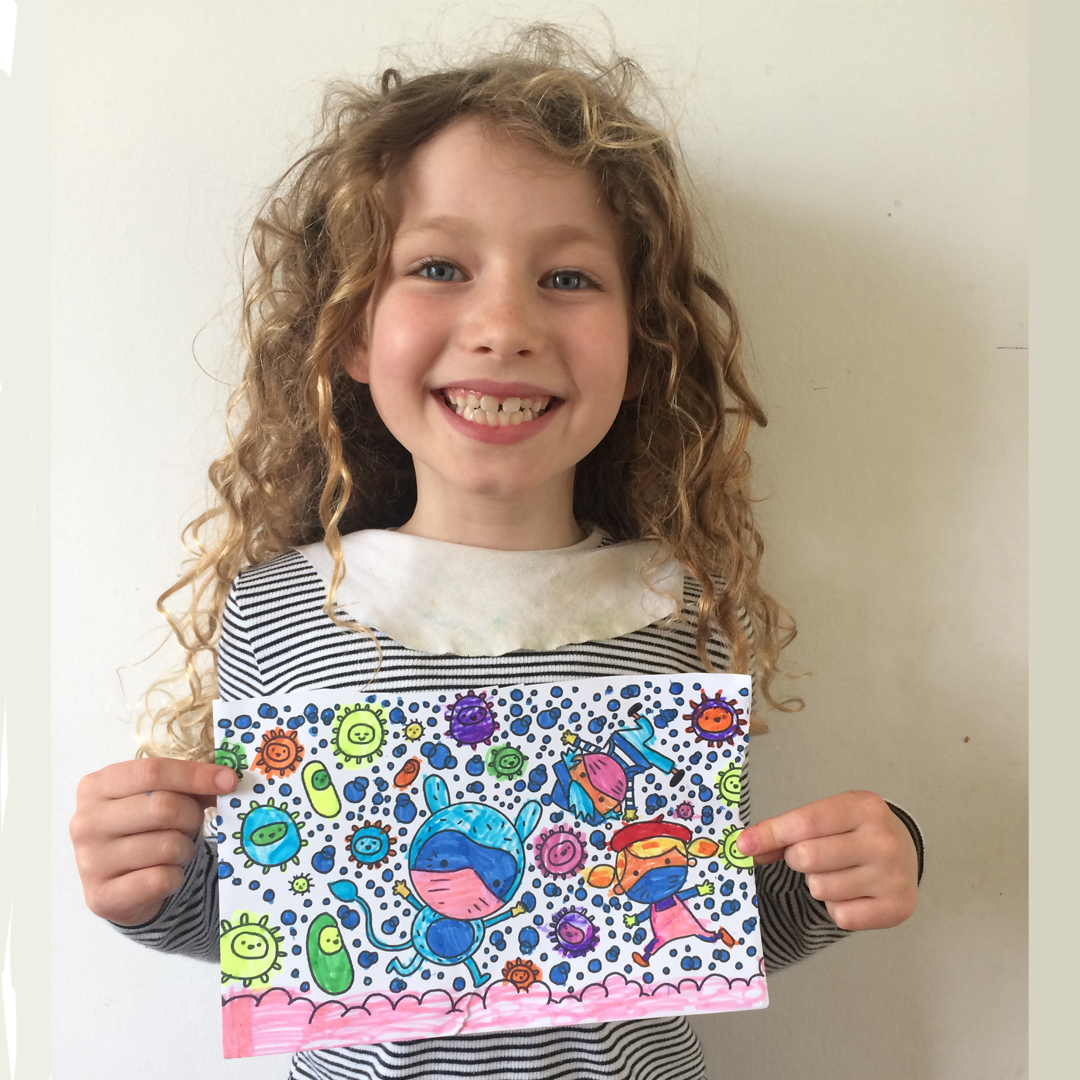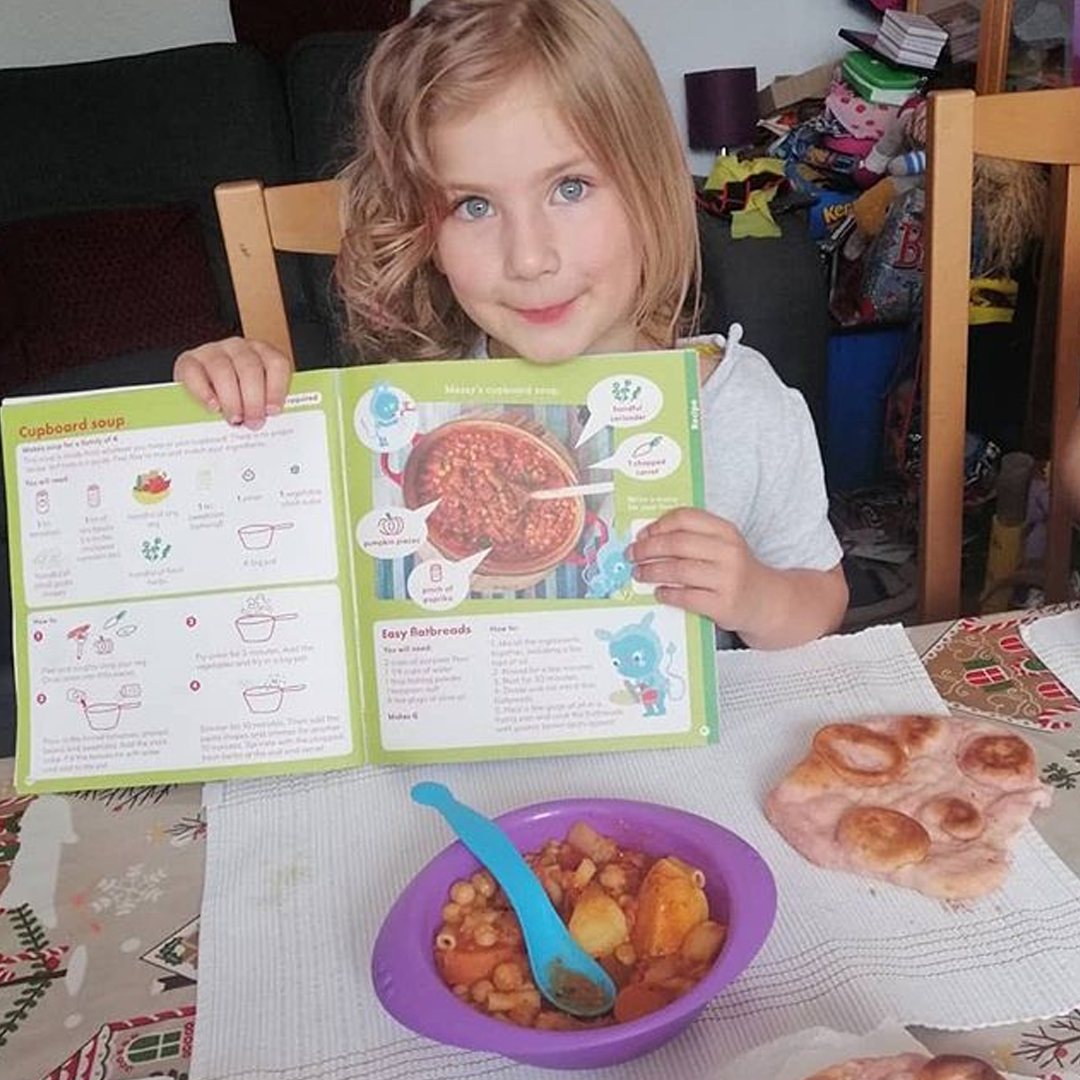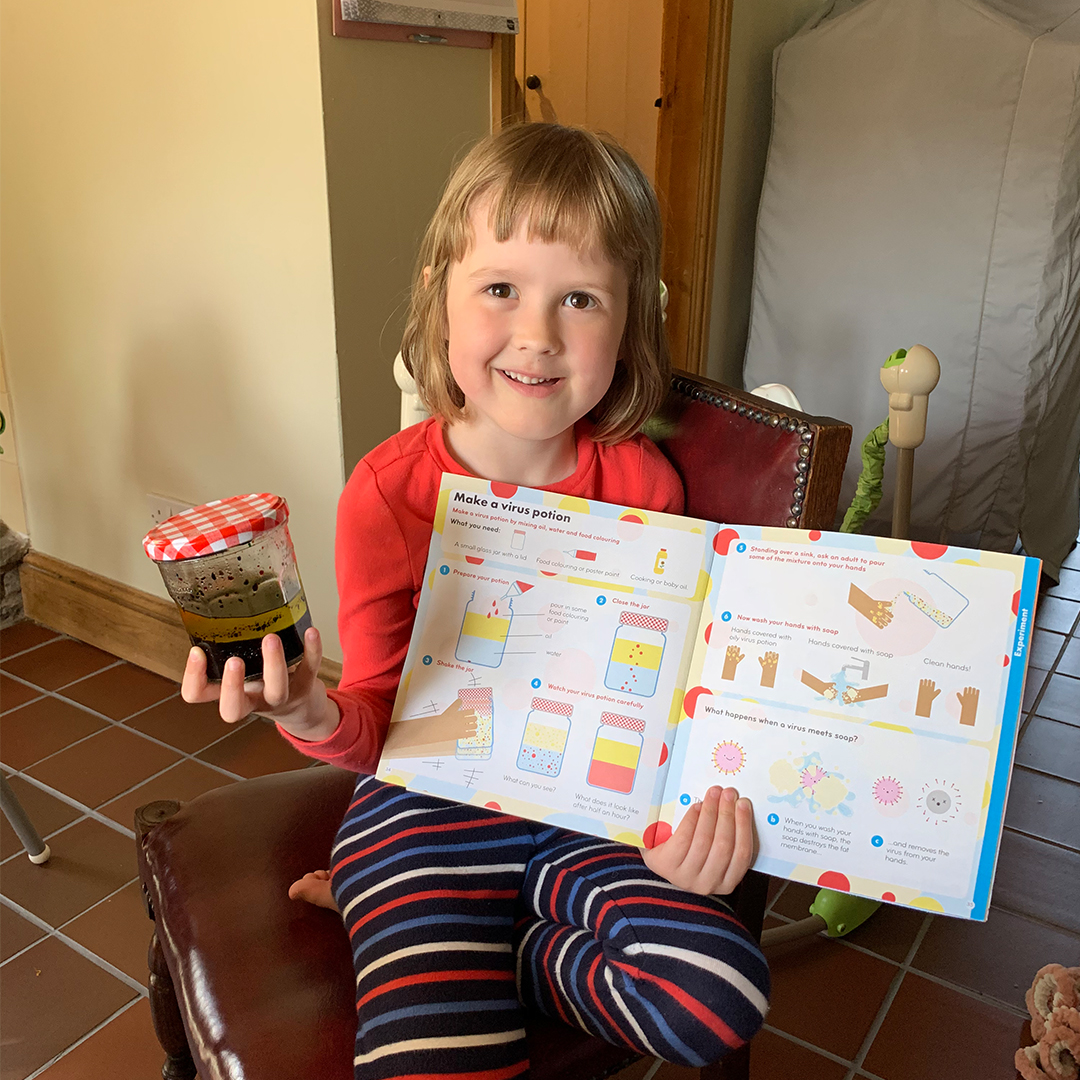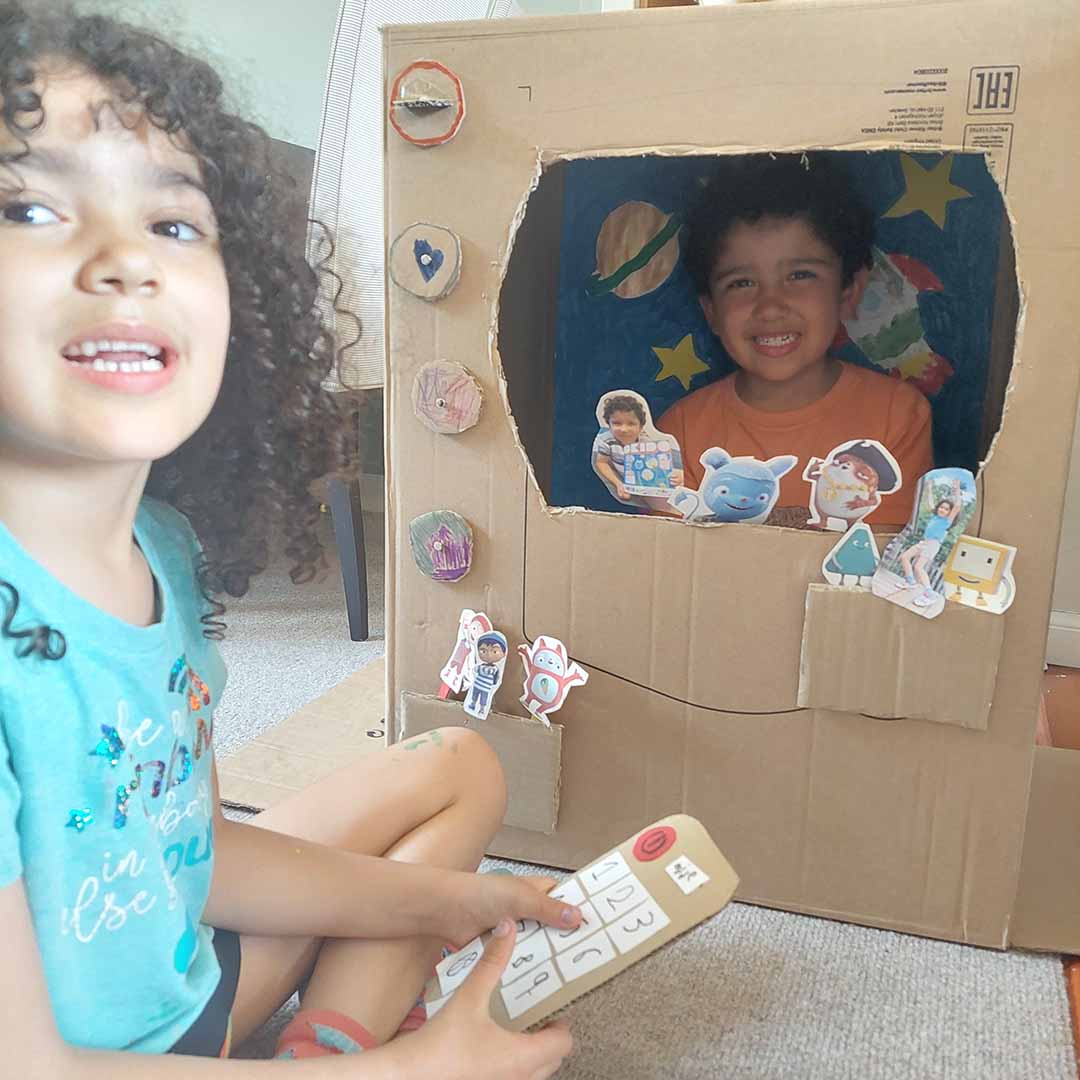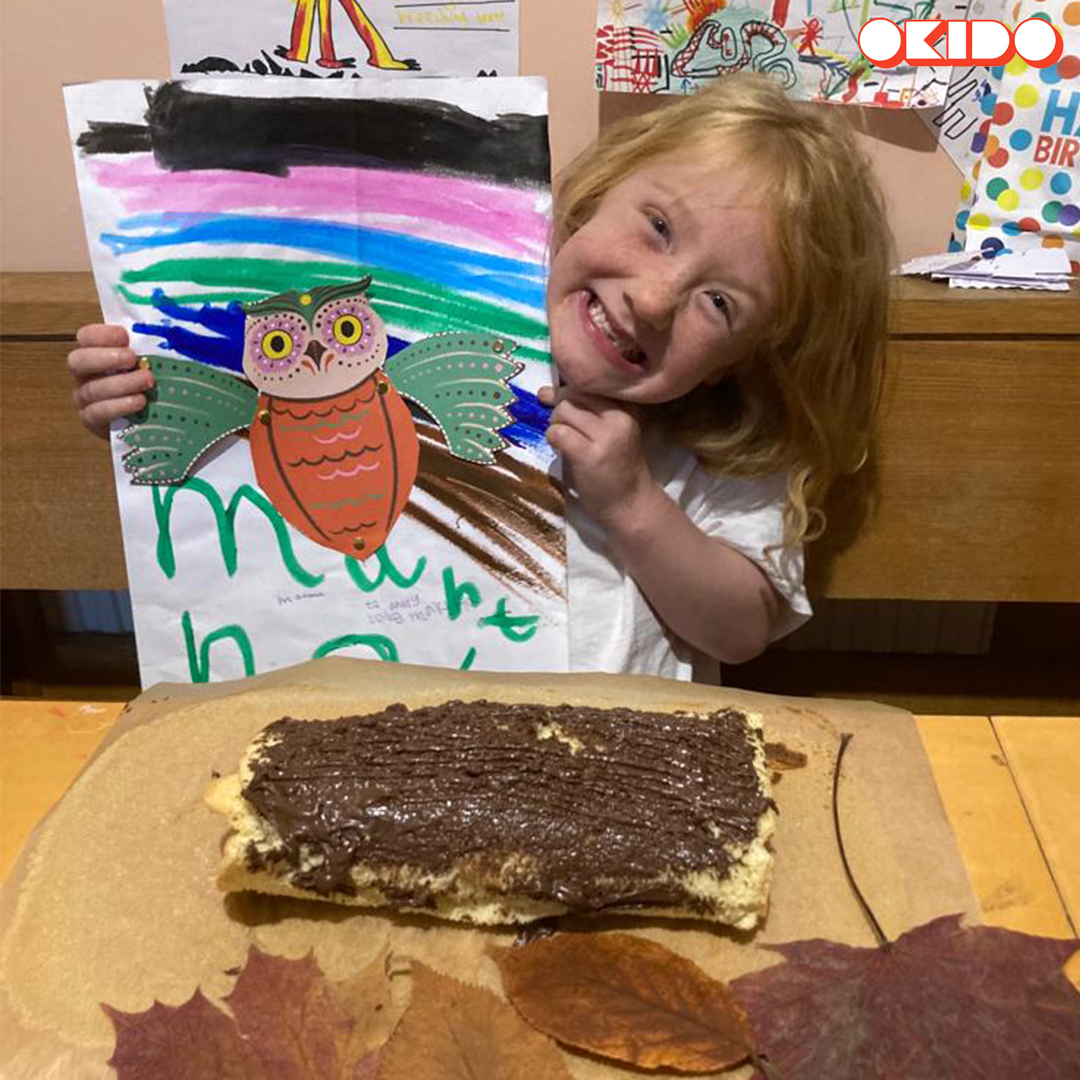 Reviews
"My name is Chris, I am 6 years old. I am very glad that I have known you since I was 4. I like Messy very much, I am always excited when I get the new OKIDO each month." – Chris, Okido reader.
"Thank you so much for the amazing Okido issues. We have tried everything and it's been lots of fun! Can't thank you enough for every issue, I'm always blown away by your amazing ideas. Looking forward to the next one!" – Marta, parent.
"Thank you for your fabulous magazine. Beatrice (6) loves it every month, especially the recipes as baking is her favourite thing to do." – Amanda, parent.
"Just wanted to let you know that Scarlett has received her very first OKIDO magazine and she doesn't want to put it down! I'm so pleased as she's really excited to learn about the brain and I can't wait to watch her STEAM knowledge build over the next 12 months!" – Sarah, -parent.
"Joseph's loved the magazine for a long time and I'm loving it now he's become more independent with the activities. It's a great way to get him reading more than just his school books." – Helen, Parent
"My daughter got a subscription to OKIDO from her Grandpa for her 4th birthday this month, and the first edition has been a hit! She's loved the various activities." – Harriet, Parent
"We love your magazine! My little boy Finn really enjoys receiving his monthly issue and it's been a great learning tool for us." – Laura, Parent
"We honestly love OKIDO so much – I was just looking through two years+ of issues and remembering and wanting to do, make, read and play so much again! These are some of our favourite heirlooms." – Lupe, Parent
"My 5-year-old daughter loves it! She found the stories and activities really engaging. It's pitched very well for this age group. Well done to the team who put it together." – Jonathon, Parent
"So refreshing to find such a thoughtful and engaging magazine for this age group. My daughter (4) jumps with glee when it lands through our letterbox!" – Theresa, Parent
"Please let your team know that your magazines and homeschooling materials have kept us going the last couple of months. My son loves that the magazines all have themes. This morning he made pancakes from the numbers issue and was so proud. And today we did the television homeschooling episode, but he instead made a television out of our little puppet theater so he could be on TV. I'm so glad I discovered this!" – Fiona, Parent
"My 5-year-old got a subscription for Christmas and he's really enjoying it – there's lots of activities and colouring in etc and we're considering extending the subscription once the gift runs out." – Oakley, Parent
"My son Oliver (6) is obsessed with OKIDO and I couldn't be happier!! A magazine that gets him to think, to use his imagination, to create and we both read the stories together. He wishes he didn't have to wait a month for the next issue to come out! Keep up the good work." – Peter, Parent
"I would like to sincerely CONGRATULATE you and your team for producing such an outstanding magazine for 3-7yr old children! As a retired Headteacher, I have been exceedingly impressed month after month, of the extremely high standard of interesting, vibrantly presented and entertaining content of your OKIDO magazines!" – Jan, Grandmother